Shopping Fit for a Prince (or Princess!)
BY: Ann Nugent |
18 Apr 2014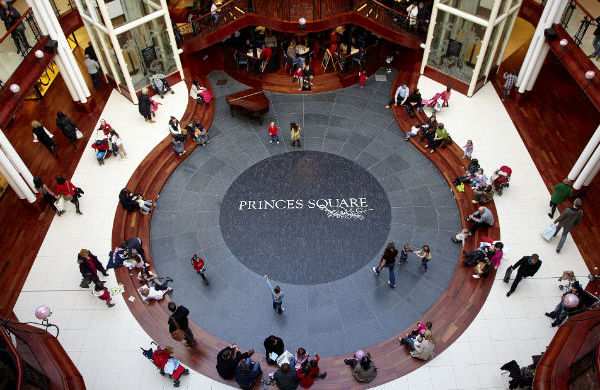 Glasgow's Princes Square is a must-shop-stop for the city's most fashion conscious, stylish shoppers.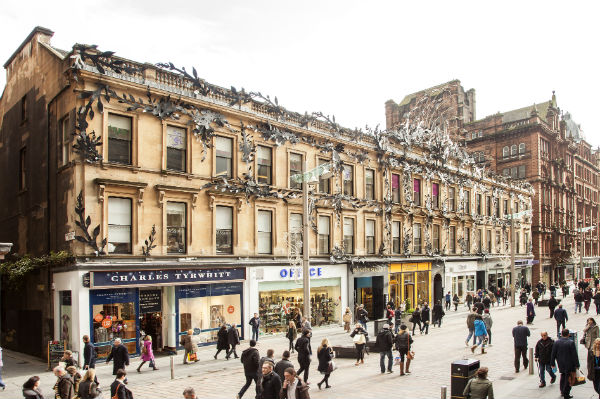 Step through the door, beyond the soft, flickering, candy-coloured lit entrance and you'll find yourself in a wonderland of decadence as the aroma of rich, expensive candles and fragrances from the likes of Penhaligons and Jo Malone deliciously mingle with that of the artisan coffee from local Glasgow connoisseurs Tinderbox.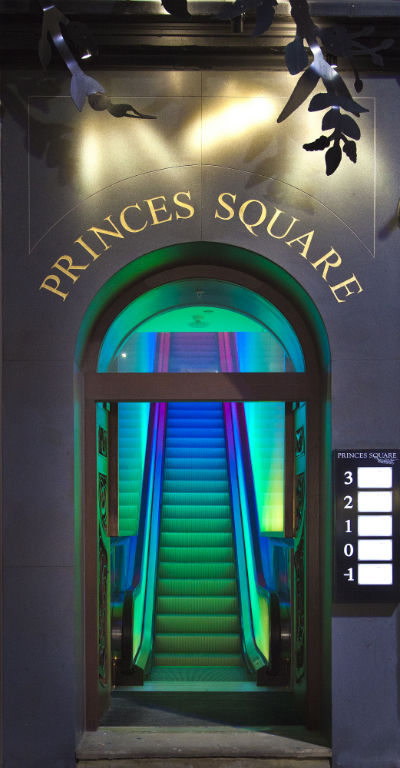 Take the Charlie and the Chocolate Factory-inspired glass elevator to the very top of the mall to enjoy some Sex and the City style cocktails in October - the centre's roof top club. Also venture down to the Courtyard - the heart of Princes Square where restaurants include D'Arcys with its charmingly miss-matched menu (try the double-chocolate-nougat ice cream for a taste of nostalgia, or the tempting fishy antipasti served with chilled prosecco) and Glasgow's favourite Italian restaurant Il Pavone, famous for its penne alla vodka (sweet and tomato-y rather than boozy) and the moreish branzino orientale – a light, citrusy, ginger-based sea bass dish.
The perfect place to people-watch, The Courtyard also regularly plays host to a wide variety of events – from pop up designer boutiques featuring young, hot new brands to charming choral ensembles.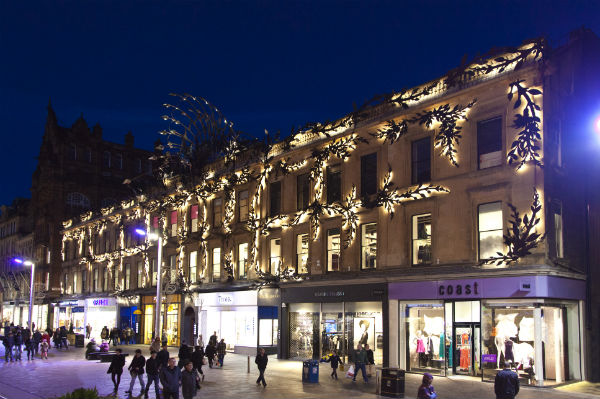 Most of all, it's the heart-racing array of designer and high-end shops that make Princes Square a must-visit. Spot Viv's most-wanted quirky tartan bags, bustled tweed blazers and vintage Victoriana inspired detailing in the centre's Vivienne Westwood boutique, or make like the A-List in classic tailoring from Reiss, COS and French Connection. With over 20 stores covering fashion, beauty, gifts, homeware and jewellery a girl (or guy) can shop til they drop – and all under one elegant glass roof.
And you can even pamper your poor shopped-out feet with a special Swarovski Crystal Toes pedicure at the in-centre Manhattan Nails salon – now that really is shopping in style.
Find Princes Square at 48 Buchanan Street, Glasgow. Enjoy Glasgow's new extended opening hours at Princes Square which is now open until 7pm Monday-Friday, and restaurants and bars even later.
____
Check out all our deals for shopping in Glasgow.
BY: Ann Nugent
Ann Nugent is a 30-something girl in the city of Glasgow. A freelance style writer and culture insider, Ann established her blog in 2010 and regularly contributes reviews and social commentary across Scottish national and local media titles.