Shopping in Oxford Street
BY: Paula Holmes |
20 Jul 2015
Oxford Street is the busiest shopping street in London and it has good reason. The street is lined with a flurry of stores where you will definitely shop till you drop. So how can you make the most of your shopping experience? Here are the top shops & spots on Oxford Street not to miss.
Topshop Flagship Store
Whenever I go to Oxford Street, Topshop is my first port of call. The store on Oxford Street is their flagship store and has everything you could possibly imagine, with over three floors dedicated to fashion, shoes and accessories. Be sure to check out the basement floor where you can find lots of unique brands and designer boutiques, plus plenty beauty treatments. Inside Topshop is Hershesons blow-dry bar, an eyebrow-threading stall and also WAH nails if you fancy nail art whilst you shop. There is also an EAT café to fuel up ready for the next.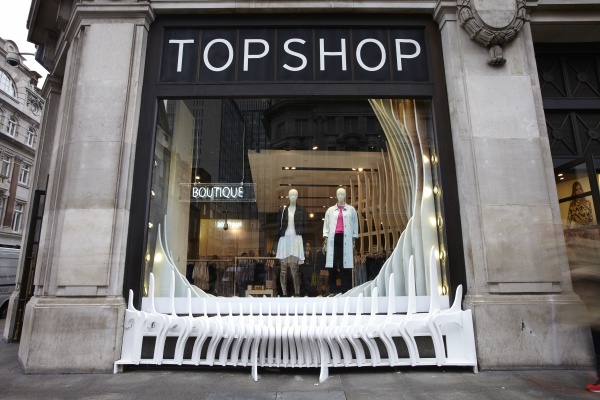 Selfridges
Selfridges are renowned for being a luxury department store. In Selfridge's you will find designer fashion from all the top designers to high-street fashion too from the likes of Topshop and Primark. There is also plenty home and lifestyle, books, toys and so much more. For food & drink be sure to take a peek at the foodhall and stop by for a Pinkberry. Take a sip of a cocktail in the fabulous Hix Bar. Plus this winter they also have Le Chalet on the roof, serving up winter dishes and cocktails, one not to miss and I'd advise to book ahead.
St Christopher's Place
Turn down the small alley way off Oxford Street and you will stumble upon St Christopher's Place. Not only are there more shops here such as Mulberry & Whistles, it is the perfect place to stop off for a drink or food during or after your shopping trip. Expect to find eateries such as Carluccios, Pizza Express and burger joint Patty & Bun. My tip, avoid Patty & Bun's giant queues and head a little further down the street to Tommi's Burger, you won't regret it!
Top Department Stores
This is one of the best parts of Oxford Street. It has four department stores, House of Fraser, Selfridges, John Lewis and Debenhams. Each has as you would expect, floors of fashion, beauty and homeware and plenty in-store cafes and restaurants that you could really spend a few hours in.
New Oxford Street
New Oxford Street runs from Oxford Circus down the opposite side of the old Oxford Street. Here you will find a few smaller shops, tourist hotspots to stock up on souvenirs and one of my favourites Primark. This Primark is huge and holds so much stock. Compared to it's sister branch at the end of Oxford Street on Marble Arch, it just seems easier to find some real bargains and is much tidier too. Don't miss New Look's flagship store too, with six floors of fashion and a whole floor dedicated to shoes you will definitely be needing a stop off in the in-store Starbucks afterwards.
____
Browse deals for shopping in London.
BY: Paula Holmes
Paula is the author of The LDN Diaries and for over two years has been writing about fashion, beauty and lifestyle in London. If you are wondering what to wear each season or what the latest must-have beauty product is, Paula will share this in her style guides and beauty reviews. Originally from Glasgow, she now lives in North London where she works as a freelance writer and social media professional. Paula is currently writing her first novel and can normally be found online shopping and enjoying a good cupcake...