Review of So SPA at Sofitel Hotel, St James
BY: Jen Riley |
9 Jun 2014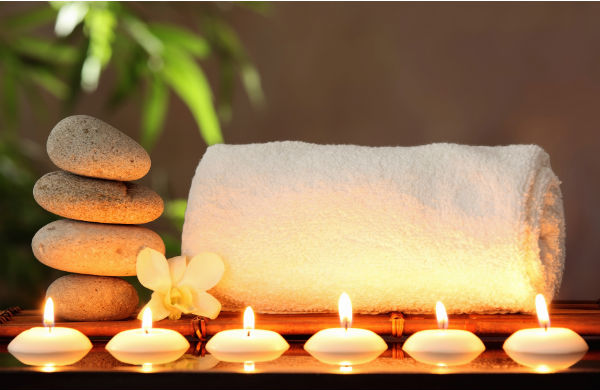 If you're looking for something relaxing to do in London, So SPA at The Softiel Hotel, St James is located right in the heart of London. It's just a short distance away from the hubs of both Piccadilly Circus and Trafalgar Square, but once you're inside, you immediately escape in to a world of relaxation and tranquility.
The Setting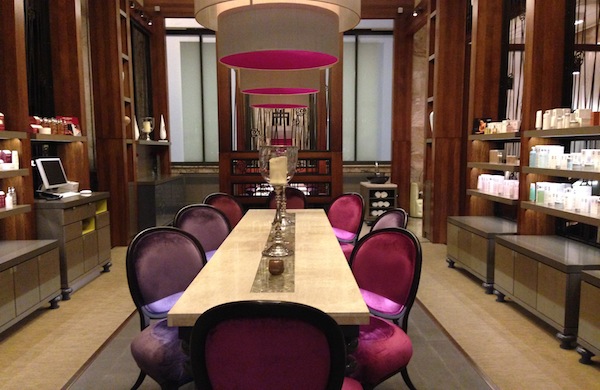 The Products
The latest addition to the product lineup is from Marisa Berenson and her signature line, which is all created around the core ingredient of oil from a prickly pear. The ingredient comes from a cactus flower that only blooms once per year but offers amazing hydrating, protective and regenerating properties for the skin. Marisa has been working with Sofitel on the redesign of their spa offering, starting with their location in Marrakech and now moving on to London. It's not just her products that are giving the spa a refreshed feel though, these are extending through to the treatments - of which I had the chance to try one.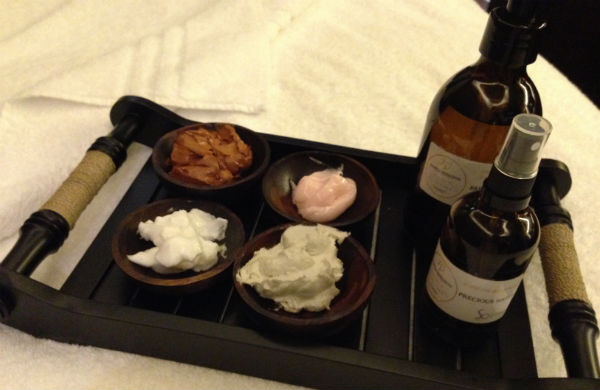 The Treatment
I went for the body ritual - which included a wonderful combination of body scrub, mask and massage. The treatment was thorough at every stage, with varying pressures of massage throughout each application phase - from the scrub being applied with medium pressure, the mask with gentle pressure and then finally the oil based 'proper' massage bit which was customised to your needs (more pressure on the shoulders please!). It left me feeling totally chilled out and my skin silky smooth and glowing.
The After Effects
Personally, I adore going to spas or salons for those really pampering treatments like massages but the only small downside is that often just a few hours later you can feel the effects have worn off and the relaxed and de-stressed feeling of post-treatment bliss is just a memory. That's not the case with the Marisa Berenson treatment. I love this treatment because of its longevity - it leaves you relaxed and de-stressed after the massage and your skin feels silky for a long time afterwards.
When to Go
This treatment in particular would be ideal for anyone who is heading away on holiday - especially in the colder months - where you want your skin to be soft and glowing, but perhaps it has been hidden away under warm layers for weeks or months. The ritual from So SPA by Sofitel at the Sofitel Hotel St James is a great way to not only feel pampered, but also to be left feeling gorgeous from head to toe. Now if only they could also invent something that just as easily shifts those few extra pounds off after winter - that would be perfect!
So SPA is located at the Sofitel London St James Hotel, 6 Waterloo Place, London SW1Y 4AN
Have you been to So SPA? What did you think? Tell us @Groupon_UK #GrouponGuide
Related Articles
Review of Re: SPA, Canary Wharf
____
Check our our spa deals in London.
BY: Jen Riley
Jen is the writer behind the London-based beauty blog, A Beauty Junkie in London. The blog was started back in 2009 and is exactly what it says - all about a beauty junkie who can't get enough of all things girly...and lives and works in London. Jen is equally as enthusiastic about many other things in life - including macaroni cheese, her two house rabbits, finding the perfect striped top or pair of ankle boots...and other slightly less shallow pursuits. Jen can also be found on Twitter and Instagram @beautyjunkieldn where she mainly shares insightful tweets or photos about lipgloss or what she had for lunch.