Spring Beauty Product Releases
BY: Laura Pearson Smith |
8 May 2015
Every new season marks extensive new product releases in the beauty world, as we gear ourselves up for altering our look to suit the changing trends and weather conditions. Spring is an exciting time of the year for beauty, as we ditch the darker shades of the Winter months and introduce a lot more colour and life into our routine. I want to take you through some of my favourite latest and upcoming Spring 2015 beauty product releases, so you can get them firmly at the top of your shopping list.
Bare Minerals - Complexion Rescue Tinted Hydrating Gel

First up, makeup brand Bare Minerals are launching a new base product. Their Complexion Rescue Tinted Hydrating Gel offers a light (but buildable), extremely moisturising coverage, with shades to suit all skin tones.

This is a product where you immediately feel the hydration it offers as soon as it touches your skin, and it will continue to hydrate throughout the day. It leaves a dewy finish, and even has in-built SPF 30.

They have also released an accompanying duo-fibre application brush (£24) that's perfectly suited to the formula of the new Complexion Rescue Gel.

You can buy the Bare Minerals Complexion Rescue Tinted Hydrating Gel (£29) and brush at Debenhams from 29th March, then nationwide from 12th April.
Britney Spears - Rocker Femme Fantasy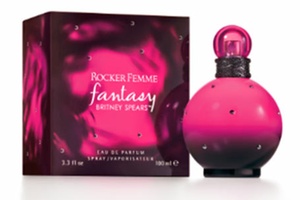 On the fragrance front, pop superstar Britney Spears has a new fragrance- a follow-up to her original popular Fantasy scent. The new Rocker Femme Fantasy fragrance (£30 for 50ml), released on 19th March, comes in a bright fuschia studded bottle. It is a creamy fruity scent, with top notes of blackcurrant sorbet, blackberry liquor and coconut. At its heart are the floral smells of jasmine, gardenia and violet, with a vanilla musk base. This heady fragrance will catapult you into the new season in a midst of sugary fruit and florals.
Dr Hauschka - Night Serum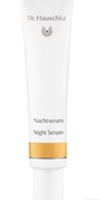 In the realms of skincare, Dr Hauschka have announced the release of a dedicated night-time serum that specifically supports the skin's natural renewal work during the night.

After cleansing and toning, apply a light layer to the face, neck and décolleté .It is the definition of 'beauty sleep', as by morning, your skin will be radiant and revitalised.

You can get your hands on the oil-free Dr Hauschka Night Serum (£39) from the 1st of May.
Model's Own - Icing Collection
If you are a nail polish fan, you'll love the Model's Own new Icing Collection of pastel varnishes. There are 5 beautiful delicate shades, reminiscent of cupcake icing colours- Mint Icing, Pink Icing, Nude Icing, Peach Icing and Lilac Icing. These glossy finish nail polishes are the perfect way to introduce pretty colours into your life again after the darker tones of Winter. You can pick up these 5 new shades now, priced at £4.99 each.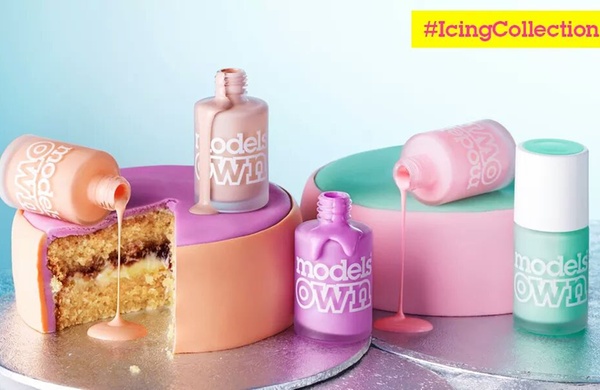 BY: Laura Pearson Smith
Laura Pearson-Smith is from Glasgow's Southside. She is a lover of luxury, yummy food and all things pretty. She founded, and is editor of luxury travel online magazine Stylecation, and blogs at her own lifestyle blog A Life With Frills. She has written countless fashion, beauty and travel articles for various publications including The Huffington Post. If you want to know the best Chinese restaurant in Glasgow, where to get a vintage Chanel handbag or the city's best facial, she's your girl.