GROUPON GUIDE TO MANCHESTER
Style in the Suburbs - Didsbury
BY: Jess Hardiman |
28 Jul 2014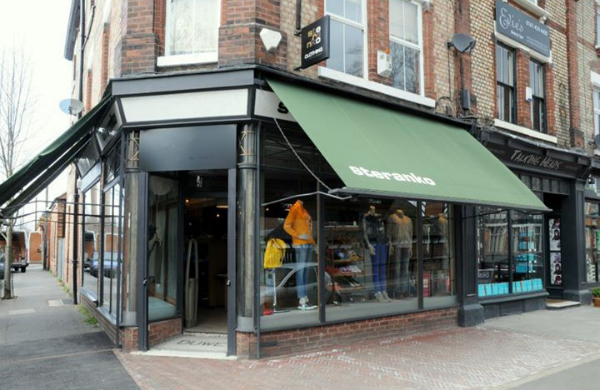 It's easy to become a little transfixed by the bright lights and hustle and bustle of Manchester's city centre. After all, with high street chains, vintage dens and department stores saturating the M1 postcode, you've got choice in abundance for a day of shopping. However, if you're after something a little more unique, it may be worth heading out to the suburbs, where you can find some magic tucked away in places you may not expect.
Didsbury is one of Manchester's most-loved areas, with cutesy cafes for late morning lattes and quaint bistros for an evening bite. What might come as a surprise is that the area is also home to some stylish gems that may make you think twice before heading into town for your fashion fix.
Steranko
Over on Burton Road you'll find Steranko, where menswear, womenswear, shoes and accessories are partnered with knowledge, passion and friendly staff. What used to be an old confectioners' shop is now a South Manchester mecca for timeless style - rather than adhering to passing fads, the style here is kept simple and classic. The brands on offer also subscribe to this ethos, including the likes of Fred Perry, Herschel Supply Company, Clarks Originals and Cahartt, plus ethical clothing from People Tree. Extra points for stocking pieces by super sharp footwear brands Hudson, Loake and Swedish Hasbeens, too.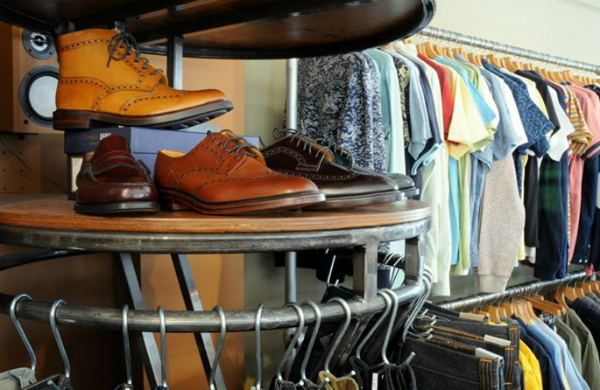 Fonda
Set up in 2001, Fonda has been stationed on Wilmslow Road for well over a decade, kitting out the men and women of Didsbury with offbeat prints, bold colours and clothes full of character. Fonda's mission is simply to keep fashion exciting for its customers, and by stocking pieces in every shade, pattern and fabric under the sun, this it does with confidence. Think brightly coloured fisherman's jackets for the guys and glamorous 70s-style dresses for the girls, along with all the statement jewellery you could ever want for.
Bond
Bond has stores in West Didsbury and Didsbury Village and its success lies in its ability to roll with the times, keeping stock contemporary and fashion-forward in a way that many boutiques often shy away from. Bond's style is one unafraid to tap into trends, with its current pieces including the uber-hot tapered trouser, chic kimonos and florals galore. In addition to their main lines, Bond also stocks a range of babies' and children's clothing under the moniker of Mini Bond, providing twee prints, amusing slogans and cool graphics for the kids of Didsbury.
Just like a day out around Piccadilly, in Didsbury you can sup upon a cappuccino with a good book, catch up with friends over a hearty brunch before hitting the shops for some serious retail therapy. The only difference is that here you might find a little bit of charm along the way.
Do you think Didsbury is a new style hub on Manchester? Tweet us! @Groupon_UK #grouponguide
Check out our deals for shopping in Manchester.
Related Reads
Style in the Suburbs - Chorlton
Glam or Grunge: The Style Vernacular of Manchester after Dark
BY: Jess Hardiman
A strong believer in both a flick of liquid eyeliner and a sturdy beehive, Jess Hardiman loves to find her style inspiration from unlikely places – whether it's classic French cinema of the 60s or just anyone who can resuscitate lifeless hair. In 2013 she was awarded 'Magazine Journalist of the Year' at the Manchester Student Media Awards, and these days you'll find her over at listings website Manchester Wire or her own blog, where she also enthuses about anything from Woody Allen to a glass of sherry.