GROUPON GUIDE TO MANCHESTER
My Favourite Sushi in Manchester
BY: Shaun Barnes |
12 Jun 2015
You can get sushi everywhere these days but while the mass produced supermarket versions (or those little packets that come in meal deals) serve a purpose, there's nothing quite like fresh sushi. Particularly if you can watch it being lovingly prepared right in front of you. Luckily, there are plenty of places in Manchester where you can do just that.
Sushi Train
Specialist sushi bars are your best bet. Yo! Sushi are the most mainstream, as a national chain the quality is never going to be the very best but it's still a huge step up from the packet kind and most of it is freshly prepared.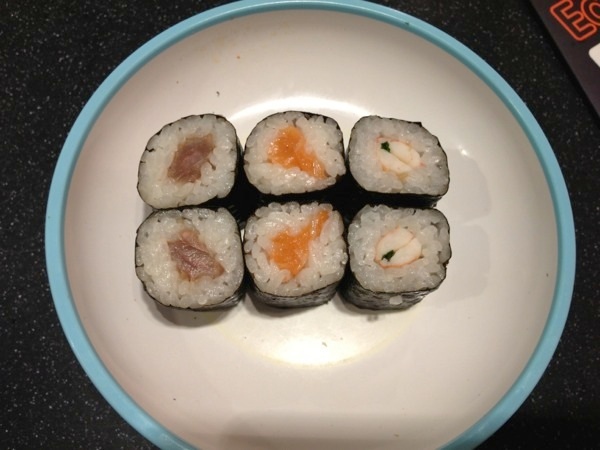 With branches in the Arndale and Selfridge's in the Trafford Centre along with Piccadilly train station they're very accessible. Sushi is prepared in full view before being sent zooming around in colourful little bowls on conveyor belts for diners to select at will, so it's perfect for a quick lunch.
Similarly at Wasabi– who can be found in both the Printworks and Chinatown – sushi is served 'off the belt' so they're also great for a quick bite. They have an excellent value lunchtime offer of three bowls from the belt for just £8.95.
My Favourite Manchester Sushi
But my favourite place to eat sushi in Manchester is Umezushi. A tiny 23-seat restaurant located under the railway arches behind the Manchester Arena. Although I'm yet to visit Japan their zen-like, wood panelled interior transports me right there.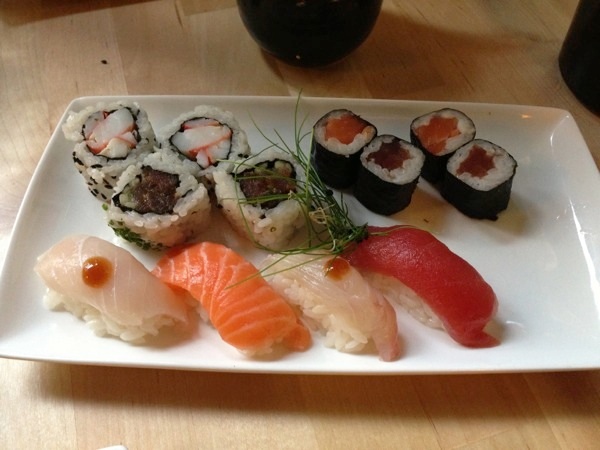 Sushi is prepared to order by the chef in an open kitchen. If you're lucky enough to get a counter seat you can admire his knife skills at close range. There's no permanent menu as they aim to source only the freshest ingredients, so check the board or website each day. You'll often find exotic ingredients like eel and sea urchin.
They cover the whole range of sushi from maki rolls to inside out uramaki, nigiri and temaki. Don't worry if you didn't understand a word of that, staff are always happy to explain.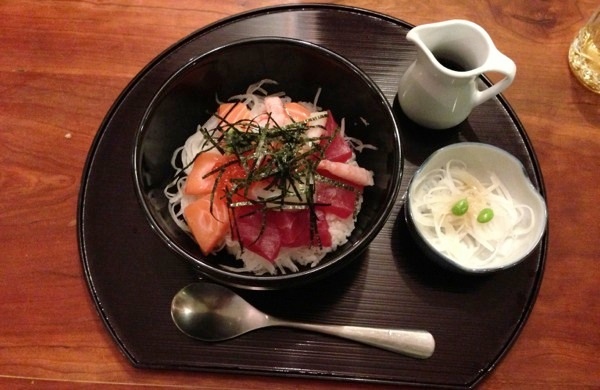 Noteworthy Mentions
Other places you'll find sushi as part of extensive menus include traditional Japanese restaurants Samsi and Kyotoya along with a number of ultra modern pan-Asian places such as Sakana, Australasia and Vermillion.
Finally, somewhere worthy of a mention despite not actually selling sushi is Japanese restaurant Yuzu in Chinatown. Already one of my favourite restaurants in Manchester it could only be bettered if I could indulge my sushi love whilst there, but it's for very good reason that I can't.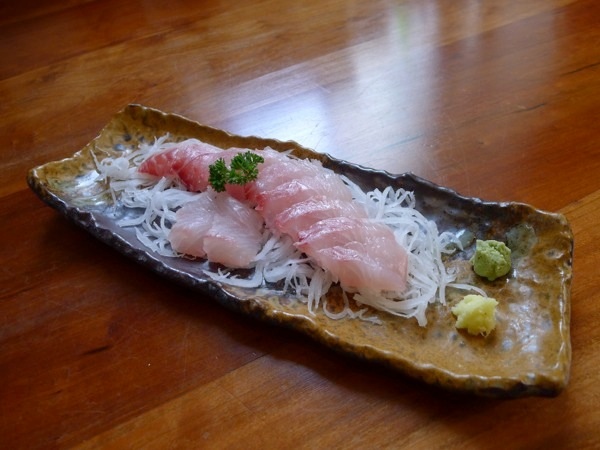 As their own website states: "We do not sell sushi, as sushi have to be made by a properly trained sushi master, which we are not." It's difficult not to respect that stance, particularly when they offer stunning sashimi as compensation. Made using only the freshest fish available from the day's market and served over sushi rice. Many argue it's the better option anyway. Either way it's close enough to get your sushi fix.
Related Reads
Chinatown Manchester - Cheap Eats Guide
Munch Your Way Around Manchester!
8 Options for Sunday Lunch In Manchester
Browse our deals for sushi in Manchester.