Sweet Treats - Get your Cake Fix in Glasgow
BY: Emma Mykytyn |
18 Aug 2014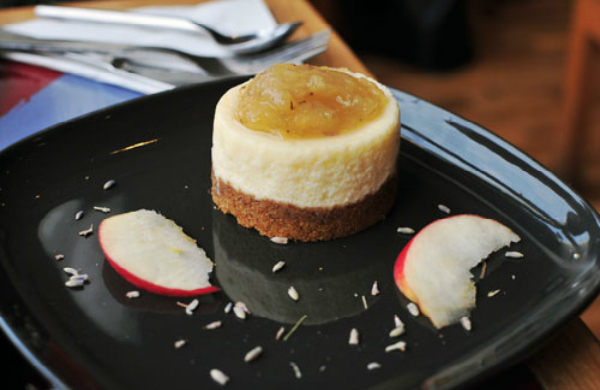 Who doesn't love a sweet, sinful cake fix every now and then? And Glasgow has fabulous cakes in abundance, here is a list of my favourite places for some sugar love:
Cottonrake
With some light jazz on in the background, people perched on the stools and the smell, (if you could jar the smell of this place!). The place is of course Cottonrake. The BEST bakery in Glasgow.
When their original shop closed in Hyndland we were bereft. No more delicious hand made cakes, cupcakes, fancies, and what we deemed the best cake maker in Glasgow. However, not long after this they reopened on Great Western Road.
You can enjoy a coffee here or "to go", watch the bakers at their work or just stand and drool at the window, as I do even after I've bought some cakes. Get in early as they are sold out pretty quickly.
Cottonrake, 497 Great Western Road, Glasgow, G12 8HN
Cafe Lovestruck
Cake of a different kind is featured here, cheesecake. An immense array of perfectly formed cheesecakes on offer from lemon curd and rosemary to apple and cinnamon. All of the cakes are in the 'New York' style, and are all made with Scottish Crowdie cheese, British beet sugar, free-range eggs and spelt or oat bases from Lovestruck's own homemade biscuits, which you can also buy. Sandwiches and soups are also on offer.
Café Lovestruck, 751–753 Pollokshaws Road, Glasgow, G41 2AX
Once Upon a Tart
As my gran would say, "dressed like a whores handbag!" this is a pink, chandelier bedecked, cake heaven. With bird cages, comfy sofas, all in pink and black, all this before you reach the design of the cakes! Over the top is welcomed here with cakes adorned with lashings of frosting, chocolate, jam and more. There are brownies, cupcakes, fruit cakes, tarts and all manner of wonderful things here. A contender for the best cake in Glasgow award here.
Brunch, soup, and sandwiches are also on offer here if you need more than sugar. (Read our review of Once Upon a Tart here!)
Once Upon a Tart, 45 King Street, Glasgow, G1 5QP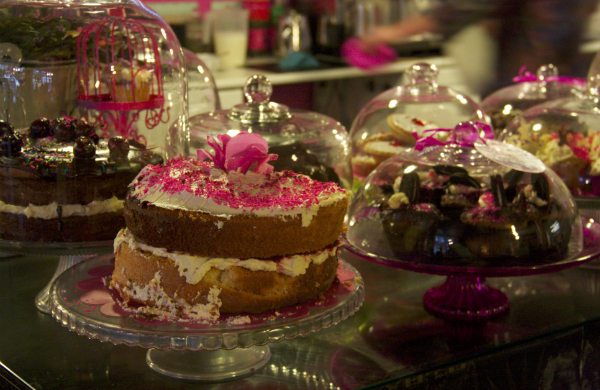 Blythswood Square
Of course with cakes you also think of afternoon tea and where better for afternoon tea than in a hotel with such grandeur as Blythswood Square,.
With names such as The Duchess of Bedford, Tea Tox Afternoon Tea - for those of you watching your weight but still wanting the occasion - as well as Blasad Albannach (Tasty Scotland) with an assortment of Scottish goodies such as smoked venison.
Their standard afternoon tea, The Duchess of Bedford, has cheesecake, macarons, as well as delicious lemon drizzle cake. No cupcakes here but slices of moist cake. Perfect for a treat.
Blythswood Square, 11 Blythswood Square, Glasgow G2 4AD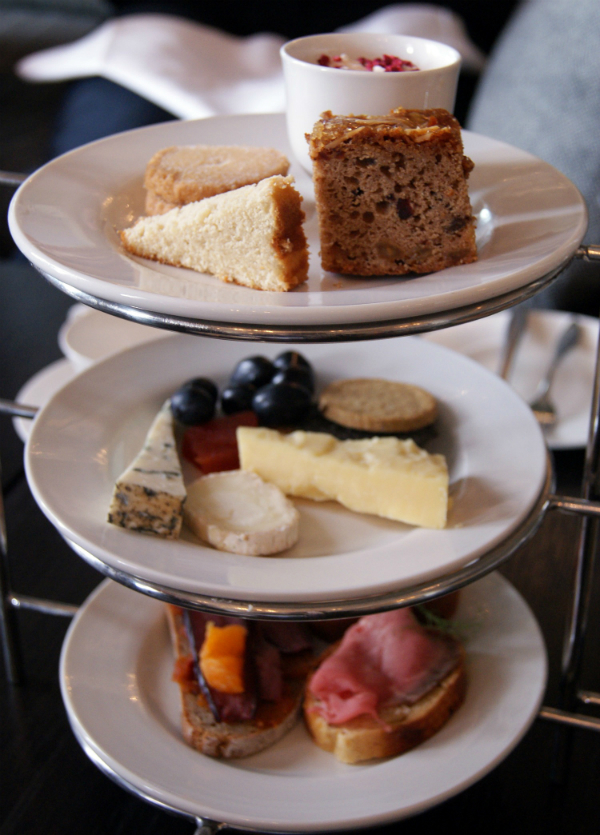 Ah we peaked early and let our favourite out of the bag, Cottonrake. Ideal to take home and stuff your face with some perfect cakeage.
Do you agree with the list? Know of a better cake maker? Let us know at @GrouponGuide_UK
Related Reads
Once Upon a Tart: A Tale of Tempting Treats in Magical Surroundings
Stylish and Sweet - Best Cupcakes in Glasgow
Buckfast Ice-Cream and Bloc-Rocking Pizzas at BLOC+ Bar
____
Check out our deals for restaurants in Glasgow.