The Best Breakfasts in London Town
BY: Rejina Sabur-Cross |
1 Sep 2014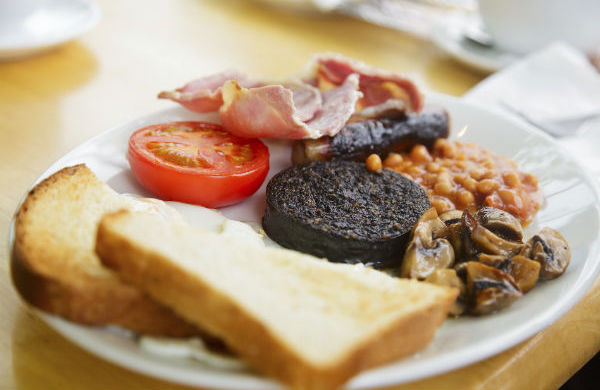 It's cheaper than lunch and faster than dinner, yet all too often we're content to mark the most important meal of the day with little more than a stale muesli bar foraged from the bottom of the bag plus an overpriced coffee on the hop. If the nine to five is interfering with your fancy lunch aspirations why not go for breakfast instead? Here are a list of my best breakfasts in London:
Leilas - Hipster Breakfast
For the finest fried eggs with sage look no further than Leila's in Shoreditch. They also do an excellent line in fruit salads and, when you've eaten your fill, you can nip over to the deli next door to stock up on some lovingly sourced treats.
White Rabbit - Wonderful Brunch
White Rabbit in Dalston has the most incredible brunch menu. The poached eggs with hollandaise, fennel pollen, spinach and beetroot and gin cured salmon on toast are not to be missed. Oh, and make sure you leave room for the french toast with bacon, caramelised banana, maple syrup and mascarpone.
Eco
If you're in dire need of mopping up weekend excess, Eco in Clapham have specifically catered their menu to suit any hangover needs. With specialities like grilled scamorza cheese, wood fired eggs, or the full works - including grilled sourdough, roasted vine tomatoes, dry cure bacon, and handmade Italian sausages - it's a far more delicious cure than any plink plink fizz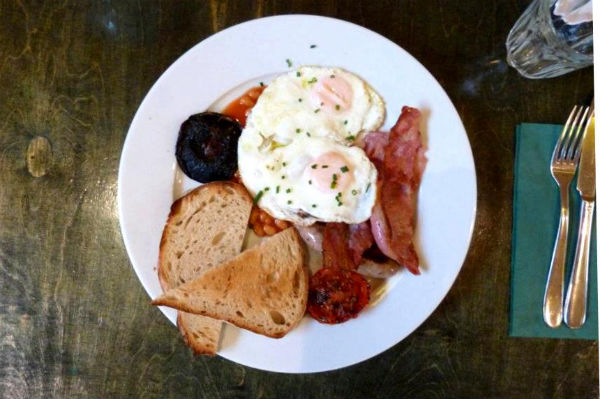 Indian Style Breakfast
Over at the Cinnamon Club, you can break your fast in style with Bombay scrambled eggs and layered paratha or a traditional South Indian Uttappam (rice pancake) topped with onion, green chilli , tomato or peppers, with coconut chutney and lentil broth. Or why not go Anglo Asian with a smoked haddock kedgeree topped with a poached egg? There are even gluten free options in the form of quinoa upma with curry leaf and coconut chutney.
3 Best Breakfasts of the Rest
The full english at the Albion Cafe is a bit of an insider's secret and the Turkish eggs at Kopapa are a revelation. Their spiced banana french toast with grilled bacon, orange blossom labne, tamarind raisin relish and orange vanilla syrup is every bit as extraordinary as it sounds. Or, for the ultimate breakfast experience, there's nothing quite like the Wolesley.
Whatever floats your breakfast boat, it's high time you ditched that soggy bowl of cornflakes and showed your stomach more delicious ways to get up and glow. As AA Gill so poetically puts it in his introduction to breakfast at the Wolesley: "Breakfast is everything. The beginning, the first thing. It is the mouthful that is the commitment to a new day, a continuing life."
Related Reads
Let Your Freak Flag Fly! - London's Quirkiest Cafes
Top 5 Picks For London's Weekend Brunches
____
Find a deal for restaurants in London.
BY: Rejina Sabur-Cross
Click here to read more articles by Rejina..Rejina Sabur-Cross is a blogger and freelance food writer. She started Gastrogeek back in 2009 and has written for various publications including The Guardian, Fork Magazine, Eat Me Magazine, Le Cool, Blogosphere Magazine, Channel 4 Food, Fire and Knives and BBC Good Food. She's been featured in Red Magazine, the Evening Standard, The Independent, Olive Magazine, Waitrose Kitchen and more recently in the Sunday Times Magazine as one of the UK's top food bloggers. She's judged the Brick Lane curry competition, dined on bull's pizzle pie on Jimmy and Jamie's Food Fight and judged dishes for "The Perfect" on the Good Food Channel. Her first book "Gastrogeek" is out now. Click here to read more articles by Rejina..