Where is the Best Burger in Glasgow?
BY: Emma Mykytyn |
11 Aug 2014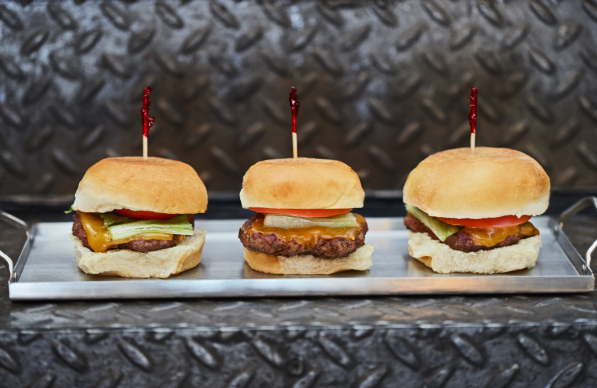 The burger scene in Glasgow has exploded over the past year with the delights of hand ground, smoked meats and poutines all over the place. With all these burger joints around its hard to find the best, here are some suggestions on the quest for the best burger in Glasgow.
Dennistoun BBQ
The burger and American BBQ experience has ventured out of the city centre to Dennistoun, to the aptly named Dennistoun Bar-B-Que. Located in an old kebab shop, it still feels like you are meant to eat up and go. School canteen-style tables, wooden plywood décor or as the hipsters would say 'minimalist'.
The beef burgers are grilled as ordered and completed in front of you. There's a bit of a wait (not Buddy's-esque fortunately!). They are served with excellently seasoned fries and towering toppings that aren't placed to look pretty, all topped off with a laid back atmosphere.
Dennistoun Bar-B-Que, 585 Duke Street, Glasgow, G31 1PY
Burger Meats Bun
We are big fans of Burger Meats Bun (read our article about them here!), their speciality is homemade gourmet beef burgers. They take specia care to source their ingredients and match them to a range of mouth-watering burgers. Daily specials are on offer too to keep things fresh as the menu is small, but perfect for concentrating on what is good.
The burgers are a bit dearer than expected, however you do get Barwheys cheese, home-cured bacon and home-ground beef as well as cooking from an ex-Michelin chef.
Burger Meats Bun, West Regent St, Glasgow, Glasgow G2 2RA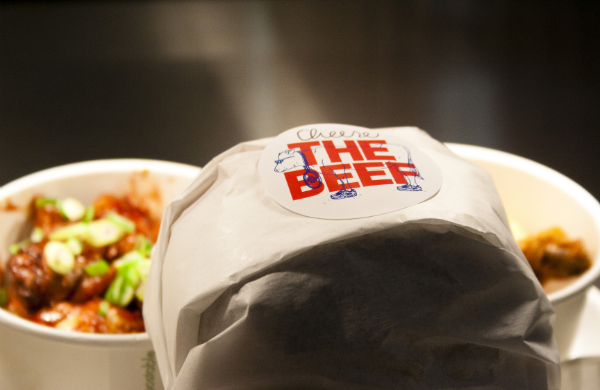 Bread Meats Bread
Slap bang in the middle of town resides Bread Meats Bread – not to be confused with Burger Meats Bun! With a huge menu to match the huge windows, there's sure to be something here to wet your whistle. Sandwiches, pulled pork, poutine, hot dogs, grilled cheese sandwiches and eleven types of burgers are on show here as well as the obligatory sides of onion rings and slaw. Their sweet potato fries are worth a mention too.
Bread Meats Bread, 104 St Vincent St, Glasgow, Glasgow G2 5UB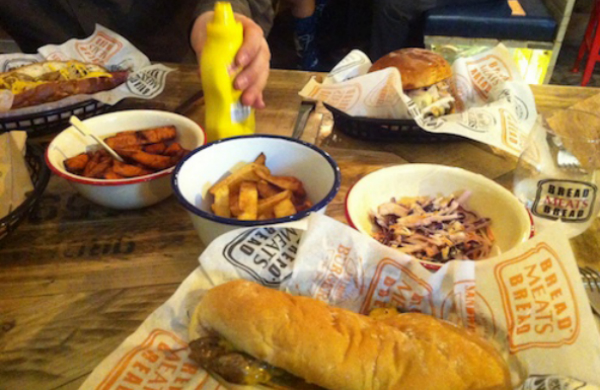 Buddys
One of the originals and widely expanding is Buddy's, with three outlets already on the Southside, two takeaways and one sit-in diner, expect some outlets to open north of the Clyde soon! A mixed reputation with regards to waiting time, but everything is cooked fresh to order. Serving home-made gourmet burgers to ribs and wings as well as the latest poutine fad. The one that started the social media rush to burgers has been voted Glasgow's best burger, but can they keep that crown?
Buddys, 677–681 Pollokshaws Road, Glasgow, G41 2AB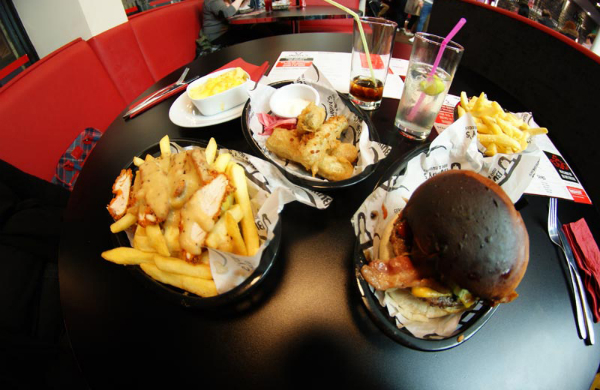 Meat Jacker
Jacker de Viande is the latest in the West Regent Street Burger Alley. aka Meat Jacker – is brought to us by Nick Macintyre formerly of Taste Sandwich bar and infamous star of the BBC's The Street. It's had a bit of hype online and has secured a prime spot on the corner and not down in the depths like others. With bold décor – Irvine Welsh's Filth Pig watches you eat his brothers and a menu all of meat - it's impressive. Home-made gourmet burgers from their kitchen, cooked to your liking (none of this grilled within an inch of its life nonsense here!), with juicy meat, home-baked rolls and delicious sides of battered pickles to nibble along with your Kozel beer. Jacker de Viande, 111 West Regent Street, Glasgow, G2 2RU
This is just a little dip into the world of burgers in Glasgow, there is an immense selection, however these are what we think are the best. The best burger in Glasgow for us – still Burger Meats Bun, however Jacker de Viande is nipping at their heels. Do you agree with the list? Love your burgers? Join the conversation, let us know your favourite places for a gourmet burger. @GrouponGuide_UK #grouponguide
Related Reads
Burger Meats Bun Meets Good Times
____
Check out our deals for restaurants in Glasgow.
BY: Emma Mykytyn
Emma is a freelance writer living in Glasgow. Loving all things food, she started her own blog, Food and Drink Glasgow, to record her dining experiences in and around Glasgow. The blog showcases the best of Glasgow as well as Edinburgh and some choice picks of Europe. With the top spot on Urbanspoon for Glasgow as well as a BBC Good Food Show Blogger spell under her belt, there's not much she hasn't tasted.