The Best Burgers for a 1st Date in London
BY: Nick Andrews |
3 Feb 2015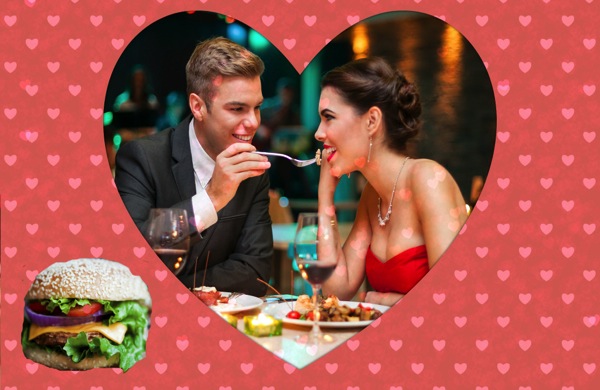 If you're on the dating scene in London, you'll be fully aware that it's filled with myriad pitfalls, particularly when you're trying to set up a first date. Where will you meet them? What will you wear? What's your escape plan if it goes badly? What's your follow on plan if it goes well?…the list is almost endless. Another thing to think about is grabbing a quick, inexpensive bite to eat, which is key to ensuring neither you, nor your new beau get too sloshed and end up behaving badly.
Well fear ye not, I just happen to have a list of three great London burger places where you'll be safe taking your first date, without the risk of them being sprayed with ketchup or your clothes ending up
BoBo Social
Recently opened in August 2014, BOBO Social is a super-relaxed, aesthetically pleasing restaurant situated deep in the heart of Fitzrovia on Charlotte Street. Away from the hustle and bustle of nearby King's Cross and Oxford Street, it's a haven of tranquillity and quirky bijou style. Along with a great selection of small plates, they're serving up an impressive array of burgers, including a peanut butter burger, and a slightly more expense Wagyu beef and truffle burger.
BOBO Social, 95 Charlotte Street, London W1T 4PZ
Hawksmoor Spitalfields Bar
Hawksmoor needs little introduction, I'm sure, it's a well-known and impressive meat focused dining experience. But without having to get a booking ages in advance, or spanking the best part of £100 on an unknown entity, a little know secret is to get some space in the Hawksmoor Spitalfields bar – serving a reduced (in price but not quality) menu surrounded by 1920s banquette seating and a buzzing crowd. Oh, yeah, the Hawksmoor burgers are pretty special too – aged beef, brioche bun, Ogleshield cheese and beef dripping chips. That should impress and it won't break the bank.
Hawksmoor Seven Dials, 11 Langley Street, London WC2H 9JG
Opera Tavern
The Opera Tavern on Catherine Street takes an unassuming façade and opens out into a dark wooded, white napkin'd small plates/tapas restaurant. It's a romantic bolt hole which is perfect for an aperitif and some small plates to share, but the real gem here (amongst many, many others) is the mini Iberico Pork and Foie Gras burger – a burger you wouldn't mind eating in front of a first date – and one that's sure to impress.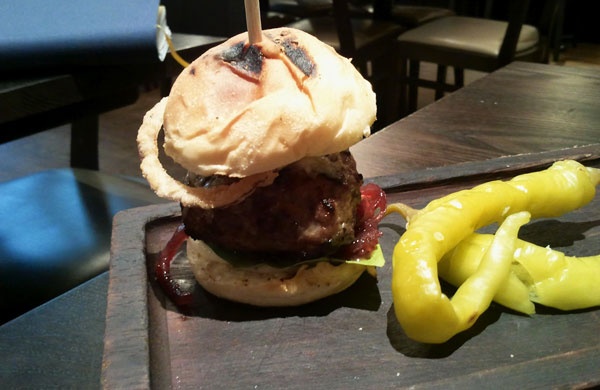 Opera Tavern, 23 Catherine Street, Covent Garden, London WC2B 5JS
So next time you're arranging a first date, and have got your burger craving on, try these places and your next decision might just be where to have breakfast…
More Burger Articles
Best Burgers in London - Pub Edition
Is This the Best Chicken Burger in London?
____
Find a deal for restaurants in London.