The Best Hairdressers in Belfast
BY: Gemma-Louise Bond |
3 Oct 2014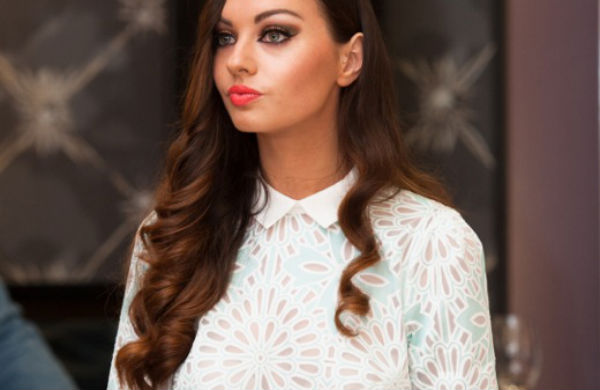 If there is one thing I get emailed about frequently it is hairdressers. Today I'm detailing all the biz on the best hairdressers in Belfast. To go to get the hair you've always dreamed of head this way... (As always, feel free to tweet me any questions you may have @GemmaLEBond)
Stafford Hairdressing, Lisburn Road
Best for: the style overhaul
Stafford Hairdressing is somewhat of a Belfast institution. Paul Stafford has helped shape the hair industry for years in Northern Ireland and further afield. He is well known for his amazing straight-edged blunt cuts which look like something straight out of a Vidal Sassoon coffee table book. I opted to go to Stafford Hairdressing when I felt like I had become stuck in a rut with my hair. Belfast Blogger's favourite duo Aidan and Erin came to my hair rescue. Aidan is an amazing colourist and opted to hand-paint balayage on the ends of my hair to give it natural sun-kissed tones at the ends of my dark hair. Erin then expertly cut my hair taking a little bit off the ends, cutting in some layers and giving me great advice on how to maintain my hair while I cut it. I could not recommend Stafford Hairdressing enough. The salon is beautiful and very trendy without feeling too modern or empty. They use a wide array of luxury products including Alfaparf, Joico and my personal favourite, Bumble & Bumble.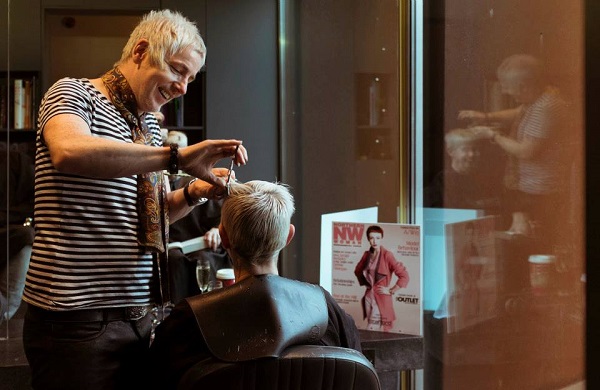 Top tip: Follow the salon antics and get some hair inspiration from the Stafford Hairdressing Instagram: @wearestaffordhair
Peter Mark, Arthur Street
Best for: up-dos
Peter Mark is an Irish hairdressing institution. Founded in 1961 in Dublin, the salon has grown and expanded. With seven branches across Northern Ireland, the brand has a large following and it is easy to see why. They have recently launched their "Hair Masters" who are four different stylists that each have specialised in different areas of hair styling. From the Master of Styling to the Master of Colour, they offer the best of the best within the industry in Northern Ireland. The team at Arthur Street recently did my hair for an event and I was so impressed with how it looked. Peter Mark also offer "colour pops" which are colours with heaps of shine and gloss which last 8-10 washes offer a great solution for hair looking a bit lacklustre before a big event or between a full colour.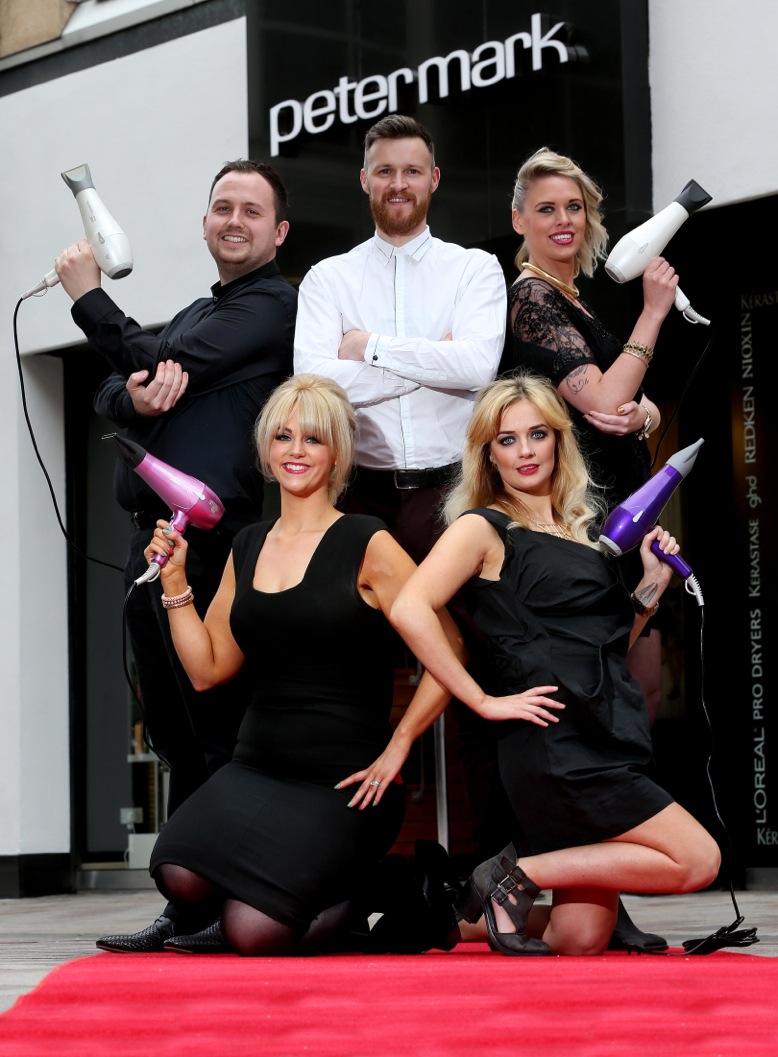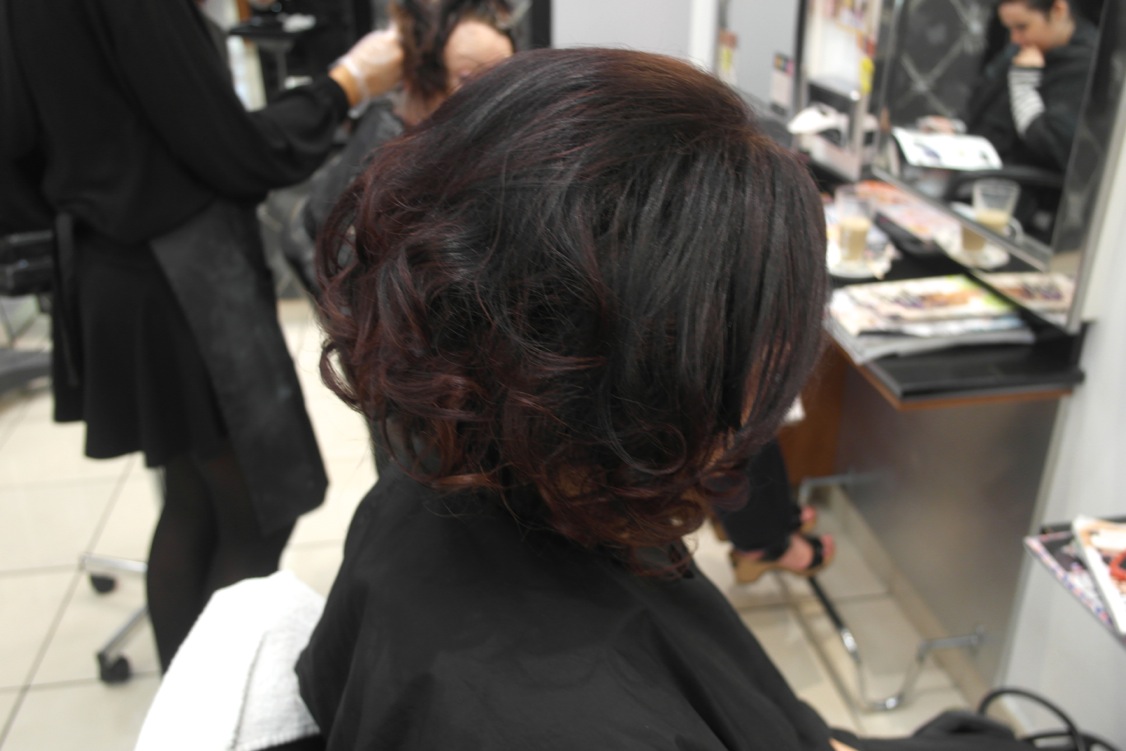 Jason Shankey House of Fraser
Best for: the super quick blow-dry
Jason Shankey is a brand much more commonly associated with men but they have recently expanded into the world of women's hairdressing. Their handily located House of Fraser salon caters for both sexes. The convenience of the salon makes it perfect for emergency root touch-ups and blow-dries. One of their signature services is the "LA Blow-dry" which sees two hairdressers dry your hair at once. This sounds ideal for busy girls on the way to work (or after work when rushing to a dinner date!). The also offer the amazing smoothing treatment, Alfaparf Kertain Lisse Design Therapy. Unlike normal 12 week smoothing systems, the Alfaparf variety is kind to your hair, containing lots of oils and nutrients to keep your hair sleek and shiny for up to 12 weeks. I had this treatment and it is every bit as good as it claims to be.
Bellaire, Donegal Place
Best for: the full package
Bellaire is a hugely popular salon located facing the Belfast Telegraph offices on Donegal Place. If you are a really glamorous girl who loves to look after herself, Bellaire is the best place to visit. From on trend ombre and balayage styles, to fashion inspired cuts, Bellaire is truly the salon for girls who follow what is "hot" in magazines and online. The salon also offers a wide array of beauty treatments such as gel polish, massages and their very popular teeth whitening. I went to Bellaire when I had my school leaver's ball and I had my tan, nails, makeup and hair all done in a "formal package". I was so impressed with how it looked and that it was great value for money!
Top tip: Make sure to "like" Bellaire on Facebook as they often run offers for their Facebook readers!
Not a Belfast Girl? Try these tried and tested options:
Jacqui Brown, Comber
Best for: the big chop
Comber born Jacqui recently opened her own salon which has been a huge success. Jacqui is famous for her amazing cutting skills which people travel from far and wide for. Along with her daughter who is the hair colourist in the salon, the pair have transformed many hair disasters into gorgeous shiny locks. Jacqui has a great eye for detail and anyone that I know who has Jacqui as their regular hairdresser has stunning hair.
Capelli Hairdressing, Newtownabbey
Best for: great hair deals
Capelli is a salon located on the Doagh Road, Newtownabbey. The salon is airy and friendly. The staff are all lovely and make you feel really at home. I've gone to Capelli many times since they opened and I've never been disappointed. They were always really accommodating when I phoned in a frequent panic about my re-emerging grey roots! They also run "treats" every day of the week meaning that if you book before a certain time in the day, you will get your colour or cut for a discounted price. A great local salon which will leave you with shiny locks - what more could you want?
Top tip: If you are blonde, ask for Demi to do your highlights. She does amazing natural tones in the hair to make it not seem so flat or brassy.
Related Articles
Paul Stafford Hairdressing: Where Hair Lives
How to Get Perfect Celeb Inspired Hair
My First Experience of HD Brows
____
Need a chop? Get a deal for a hairdresser in Belfast.
BY: Gemma-Louise Bond
Lifestyle blogger student in search of inspiration, lipstick, shoes, a fabulous meal and exploring the city I was born in and love. Connect with Gemma-Louise via her blog www.thatbelfastgirl.blogspot.com or via Twitter @GemmaLEBond