The Best Restaurants in Glasgow 
BY: Emma Toner |
18 Aug 2014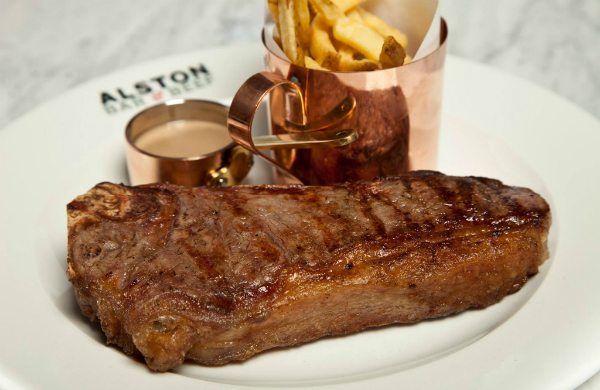 To give recognition to the best local restaurants, Groupon will soon award restaurants all over the world with 'Local Stars'. We asked our Glasgow bloggers to name their best restaurants in Glasgow, here is the list;
By Emma Mykytyn
Read Emma's articles here
Guy's Restaurant
Guy's serves food freshly cooked to perfection with a great relaxed atmosphere and Guy comes out to see you too! www.guysrestaurant.co.uk
Cail Bruich
Delicious food, their tasting menu with matching wine is worth seeking out. www.cailbruich.co.uk
Two Fat Ladies at The Buttery
Every visit feels like a special occasion, relaxed atmosphere with amazing food - and not as dear as you'd think. www.twofatladiesrestaurant.com/buttery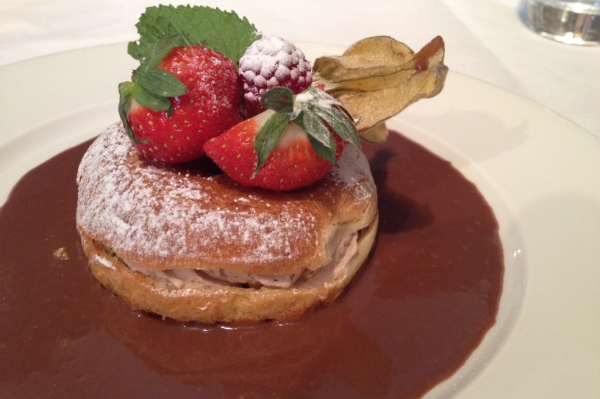 By Laura Pearson Smith
Read Laura's articles here
NY American Grill
Closest I can get to all things US food and drink without actually being there. www.nyamericangrill.co.uk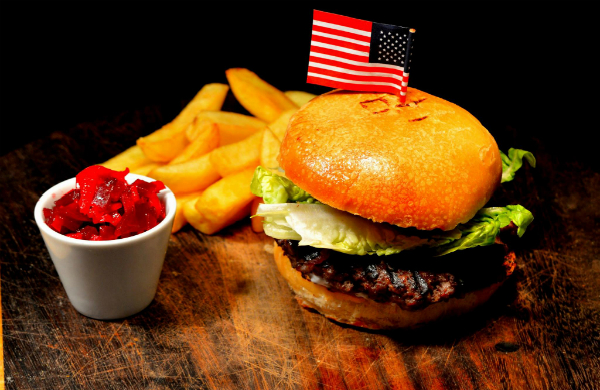 Blythswood Square Hotel Restaurant
For dishes using the best seasonal and local produce. www.townhousecompany.com/blythswoodsquare/restaurant
Cafe Andaluz Ashton Lane
Best tapas ever in a basement that looks like a Spanish taverna. www.cafeandaluz.com
By Ann Nugent
Read Ann's articles here
Café Gandolfi
Deagh Bhiadh, Deagh Bheannachd – Well fed, well blessed – the Gaelic proverb displayed in Merchant City's Café Gandolfi says it all. Visit for the fine, fresh, locally-sourced Scots ingredients – fragrant smoked haddie, crumbly-delicious haggis; for the familia-style Sundays around the restaurant's gorgeous sculptured wooden tables or for the after-dinner cocktails in the upstairs bar.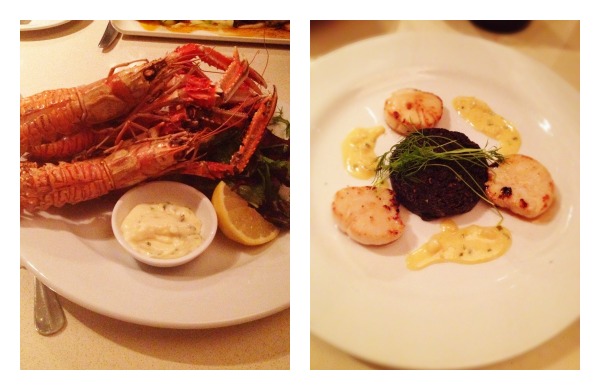 Meathammer at Nice N Sleazy
Chef Andrew Yates serves Glasgow's most rock and roll burger in the city's famous bar-cum-gig joint. Rev up for the weekend with a Black Friday burger – a Jack Daniels-soaked patty with tabasco, Worcester and barbeque sauce, with bacon, smoked cheese and triple cooked fries; or try things a little more off the wall with specials that have included duck breast, pork belly and comfit and chorizo. Well-stacked, dribbly-gorgeousness – these are burgers that mean business. www.nicensleazy.com/meathammer-ltd
Ushas
Authentic street foods, south Indian fayre, pakoras (try the paneer) pooris and popular curries made with okra, spiced aubergine and more, form Glasgow's only vegetarian Indian menu. Dining is based on the traditional method of sharing, so expect lots of platters and tapas size portions that come with a spice rating of mild-ish to hot hot hot – handy for a first timer. Mix up your meal with their house special Indian Burrito or try a home-recipe Indian pizza. www.ushas.co.uk
By Lisa-Marie Ferla
Read Lisa-Marie's articles here
Alston Bar & Beef
A relative newcomer to the Glasgow dining scene, this underground restaurant is named for a bustling thoroughfare demolished in the 1870s to make way for the city's Central Station that once ran on its site. You wouldn't expect a restaurant accessed through a busy train station to serve the finest steaks in Glasgow but that's what makes this place such a treat - and, with 51 varieties of gin (including a selection of gin cocktails) on offer there's plenty of reason to linger past your departure time... www.alstonglasgow.co.uk
Are these the best restaurants in Glasgow? Tweet us! @GrouponGuide_UK
Related Reads
6 Delicious Comfort Food Dishes in Glasgow to Try
My Goodness - Best Guinness in Glasgow
____
Find a deal for restaurants in Glasgow.