The Best Vegan Restaurants in Glasgow
BY: Emma Mykytyn |
4 Feb 2015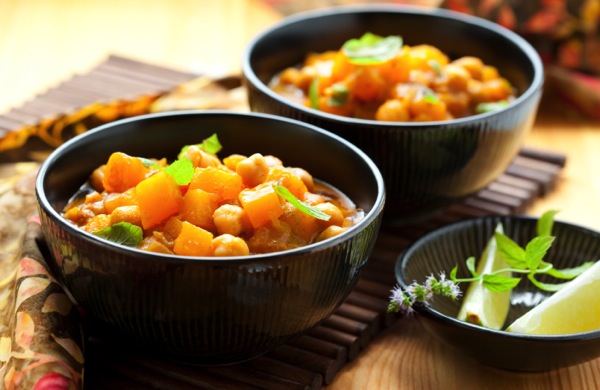 Vegan and Vegetarian aren't the first words that pop into mind when you think of Glasgow and food, but it soon will be. PETA (People for the Ethical Treatment of Animals) last year named Glasgow as its most vegan friendly city. Beating well known Brighton in the stakes, we take a look at where to go in Glasgow for some vegan/vegetarian friendly food (and drink!)
Craig Tannock runs Mono, Stereo, The 78, Flying Duck and The Old Hairdressers in Glasgow - each providing vegan food (drink only in The Old Hairdressers) as well as providing music and arts space. The food provided at his venues is tasty, good value and doesn't scream VEGAN.
Mono
This huge space has a record store (Monorail) selling CDs, vinyl & DVDs as well as the main café/bar/restaurant area which also has a stage for the occasional gig. It's large and spacious and quite quiet during the day so you'll be able to hide away with your vegan pizza quite easily.
Mono, 12 Kings Court, Glasgow, G1 5RB
Stereo
With a venue/club downstairs and bar/café on street level, Stereo has become popular with non-vegans. The menu is varied with tapas style food and gluten-free options available. All bread is made in house and food can be taken away.
Stereo, 22-28 Renfield Lane, Glasgow G2 6PH
The 78
The 78 is where Stereo used to be, before it moved to a larger, more central location with dedicated gig/club space. This retro one room affair has comfy sofas, a real fire for those cold winter nights and an old 78rpm record player (hence the name), with 100% vegan food and drinks served all day and students get 10% off (takeaways also get 10% off). Weekly nights include "Meat free Mondays" and "Dub n drub" on Thursdays. The Glasgow University Vegan Society have also been known to meet here.
The 78, 10-14 Kelvinhaugh Street, Glasgow, G3 8NU
The Flying Duck
Vegan friendly food served in this basement bar/venue, look out for specials like a peanut butter burger! Lots of varied events going on here too, including a regular gay night, and you can get some toast to keep you going once the kitchen closes for the evening. Students get 10% off food except on Mondays when they get 20% off!
The Flying Duck, 142 Renfield Street, Glasgow, G2 3AU
Red Onion
Former chef to the stars, John Quigley has a separate vegan menu (as well as a gluten free menu) at his relaxed and affordable city-centre restaurant.
Red Onion, 257 West Campbell Street, Glasgow G2 4TT
The 13th Note
A famous music venue with bar as you enter, vegan/vegetarian café at the back and gigs taking place downstairs. Noted for the varied musical styles played below, many of Glasgow's most famous bands played here at some point. The menu is international but the stand out dish has got to be the vegetarian haggis, neeps & tatties. "The Note", as it's known locally is also dog-friendly.
13th Note, 50-60 King Street, Glasgow G1 5QT
Tchai Ovna
Hidden round a corner at the end of an old cobbled lane, there's only one way into this bohemian tea-palace, which has been here for almost 15 years now and sells a unique array of tea. It's a unique experience akin to sitting in someone's house. The main deal is of course the tea but in keeping with the hippy aesthetic all the food is vegetarian (and much is vegan-friendly). If you do decide to eat here then you may be blessed with free music & poetry as there are events on most nights.
Tchai-Ovna House of Tea, 42 Otago Lane, Glasgow G12 8PB
Saramago
Saramago is the café/bar the CCA (Centre for Contemporary Arts) and has one of the few beer terraces in Glasgow city centre for those rare sunny days. They're open for lunch and dinner and have a selection of tapas dishes, main courses and they do a soup and sandwich deal. All the food is vegetarian with quite a number of vegan dishes too.
Saramago, Centre for Contemporary Arts, 350 Sauchiehall Street, Glasgow G2 3JD
Related Reads
National Curry Week - Vegetable Pakora Recipe
Chinese Hot Pot - Where to Get them in Glasgow
Once Upon a Tart: A Tale of Tempting Treats in Magical Surroundings
Find a deal for restaurants in Glasgow.
BY: Emma Mykytyn
Emma is a freelance writer living in Glasgow. Loving all things food, she started her own blog, Food and Drink Glasgow, to record her dining experiences in and around Glasgow. The blog showcases the best of Glasgow as well as Edinburgh and some choice picks of Europe. With the top spot on Urbanspoon for Glasgow as well as a BBC Good Food Show Blogger spell under her belt, there's not much she hasn't tasted.