Review of The Old Schoolhouse Inn
BY: John Ferris |
26 Aug 2014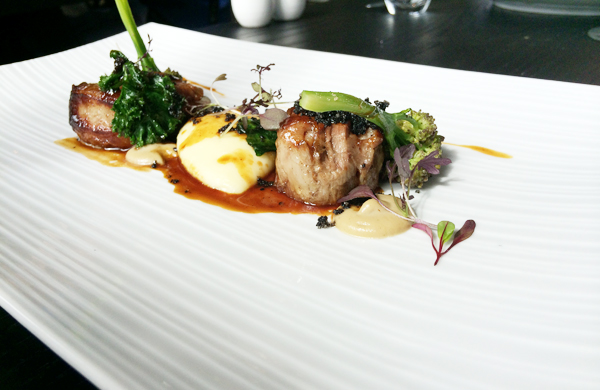 In early 2012 chef Will Brown came back home from several years working in kitchens across London. Having started work at Marco Pierre White's Mirabelle restaurant aged just 17, the Northern Irish chef also worked in the Glasshouse and the two-Michelin starred The Square.
Back home it wasn't long before he took over the family business in Comber – the Old Schoolhouse Inn. Brown's parents bought the building more than 30 years ago "for £25,000 and the bank manager said they were crazy".
In 2014, and just two years after taking over, the restaurant is starting to take shape with Brown having recently renovated, bringing the dining room more up to par with the food.
Our orders placed and elegant and individually portioned olive bread is sat down. It's pleasantly oily so I'm unsure as to why it needs 'hand churned butter' with it, but it works a treat.
Next up is an Amuse-bouche that comes on a rock that wouldn't look out of place at the edge of the nearby Strangford Lough. Slices of raw fish are met with a mixture of textures ranging from powders and sauces to a prawn cracker like crunch.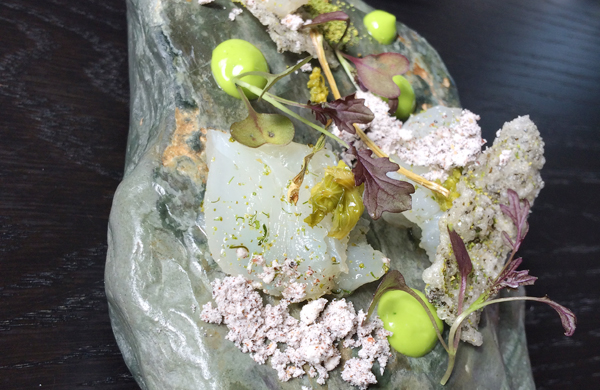 On to the starters and there's a well made and seasoned corned beef that's balanced with flavours and a heritage beetroot salad. The latter is rich and interesting with a goats' cheese mousse and a beetroot jam and brought together nicely with a vinaigrette.
Inside the restaurant they went 'modern' taking what used to be dark red walls and slightly odd paintings to a cleaner, cream colour with dark wooden tables. The only odd thing is a weird settee like covering on one wall that's silver or brown depending on how the light hits it.
Our mains move to chicken that's just a shade away from being perfectly cooked and a superbly intense lamb dish.
The lamb comes two ways – one half is slow cooked and pulled away on touch with a fork. The other is pink in the middle and accompanied by a lusciously creamy potato and rich intensely flavoured jus.
We are stuffed but somehow convinced into sharing a dessert. Well, it would be rude not to, wouldn't it? We share what front of house call the chef's signature dessert – a chocolate plate.
Calling it a chocolate plate may be understating it slightly and only truly avid chocoholics would be able to finish the dish. It is a multi layered homage to chocolate with dark and light chocolate all getting a nod as well as crunchy honeycomb and a smooth, cleansing ice cream.
Will made an appearance on the 2014 Great British Menu series and under his tutelage, The Old Schoolhouse Inn has become one of the must visit restaurants outside Belfast's city centre. Long may it continue.
The Old Schoolhouse Inn, 100 Ballydrain Road, Newtownards. Tel: 028 9754 1182
Have you been to The Old Schoolhouse Inn? What did you think? Tell us @GrouponGuide_UK #grouponguide
____
Discover more restaurants in Belfast.
BY: John Ferris
John was a journalist for over 15 years and previously the editor of a Belfast-based newspaper. Co-founder of one of Ireland's most influential food and drinks websites, Forked.ie, he's a long-time judge of various food and drink awards in Ireland and writes primarily for Forked.ie. He also occasionally writes about food for Hospitality Review NI, Belfast Telegraph, the Guardian and makes the odd appearance on u105's Lunchtime Bistro show with Carolyn Stewart. You'll find him on Twitter @foodbelfast