The Quest for the Best Coffee
BY: Michelle Muirhead |
19 May 2014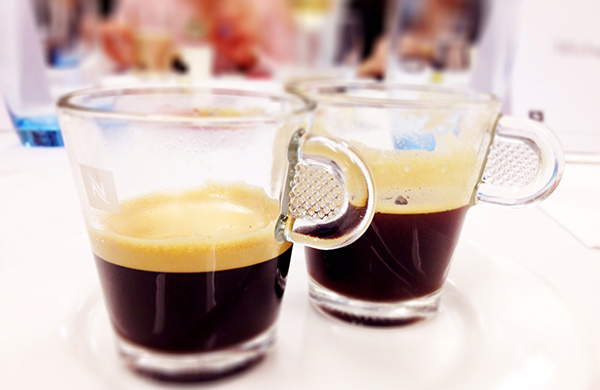 Do you know your espresso from your ristretto? Con panna from your affogato? The past year or so has seen an influx of independent artisan coffee shops opening in Glasgow, something that has been missing for some time. They don't just make great cups of coffee, they do great food as well. Below are three of my favourite places to drink coffee in the city and watch the world go by.
Riverhill Coffee Bar
You may have heard about Riverhill Coffee Bar, situated in Gordon Street after it was catapulted into worldwide fame by selling "Crystal Meth Cupcakes". From Time Magazine to our very own Evening Times, Riverhill Coffee was on everyone's lips. Don't fret though - the cupcakes were not laced with illegal drugs, just lots of sugary goodness.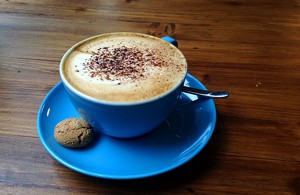 Riverhill Coffee Bar is the sister café to Riverhill Deli & Café in Helensburgh which opened in 2013. Riverhill strive to produce nutritious appetising food (even catering to vegans and those following a gluten free diet). They certainly come up trumps with their rustic sandwiches such as the chicken club and their enticing array of cakes that change on a daily basis. They are so enticing that I cry inside every time their passion fruit tart is not on display - it is THAT good.
The real winner for me (minus the cakes) is the coffee. Supplied by local Glaswegian Dear Green Coffee Roasters, each cup of coffee is produced from freshly ground beans to ensure that every cup they produce has a rousing aroma and flavour. If you are nearby, this is one place that has to be on your "must visit" list. You definitely will not regret walking through the door.
Riverhill Coffee Bar, Gordon St, Glasgow, G1 3PB
Mon–Fri 7am–5pm
Sat 8am–5pm
Sun 12pm-5pm
Laboratorio Espresso
A relative newcomer to the Glasgow coffee scene, The Lab is situated right behind Buchanan Quarter on West Nile Street - a great location for people watching. This small-scale coffee shop hits all the right notes with their artisan Italian blended coffee that wouldn't look out of place on the streets of Milan.
Glasgow has finally got a great espresso bar serving good quality coffee. Why settle for a latte when you can jazz things up with a affogato (that's vanilla gelato topped with a shot of espresso to you and I). It's not every day you see that on a Glaswegian menu - it's perfect for summer time.
Italian sandwiches such as bresaola, rucola and parmesan (cured beef, extra virgin olive oil, fresh lemon juice, black pepper, parmesan and wild rocket) are also on the menu as well as pastries, cakes and my personal favourite cannoli.
If you like what you taste, you can also buy their own unique espresso blend to enjoy at home. One downfall of this is that you have to make it yourself rather than having one of the friendly baristas make it for you in record time.
It's one of the best coffee shops in Glasgow, by far.
Laboratorio Espresso, 93 West Nile Street, Glasgow G1 2SH
Mon–Fri 7:30am–4:30pm
Sat 9am–4:30pm
Sun 11am-4:30pm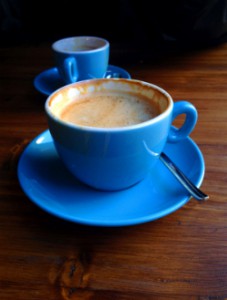 Papercup Coffee Company
Kenyan Peaberry, Ethiopian Idido and Honduras Finca San Jorge all have one thing in common, they are different coffee blends served up at The Papercup Coffee Company on Great Western Road.
Owner Adriano Matteoni knows a thing or two about coffee, he has coffee bars in Sydney and Tokyo to his name and decided to open his very own coffee shop back home to deliver his simple mission, to guarantee great coffee cup after cup.
Papercup roast their own coffee beans, which to me, is a major selling point. While the coffee options may be simple (espresso, flat white and latte to name a few) sometimes uncomplicated and simple is best, especially if done exceptionally well.
As well as a good cup of coffee, a delicious array of brunch options such as baked eggs poached in tomato sauce. French toast and artisan sandwiches are also on offer - perfect for a lazy Sunday!
For budding coffee connoisseurs, Papercup also offer barista basics training classes. You can learn all about coffee beans, grinding, extraction and latte art. If you fancy being a barista in the comfort of your own home, they sell everything you need to make the perfect cup at home.
It's a true gem in the city.
Papercup, 603 Great Western Road, Glasgow, G12 8HX
Mon-Sun 8:30am-6pm
Where do you get your coffee fix in #Glasgow? @Groupon_UK #grouponguide
____
Check out our deals for cafes in Glasgow.
BY: Ananyah
Michelle Muirhead shares her love of food on her lifestyle blog, Ananyah. Michelle's food journey started with her upbringing in Singapore and Kuwait, and is still going strong back in Scotland, which is home to great produce and an eclectic mix of food venues in itself. She was selected to be a BBC Good Food Show Official Blogger and can be found either locked away in the kitchen experimenting with flavours and spices or out discovering new places to dine. If she is not blogging, she tweets away at @ananyah, annoying her follower's one food photograph at a time.