Top 5 Cheeseboards in London
BY: Chris Pople |
3 Nov 2014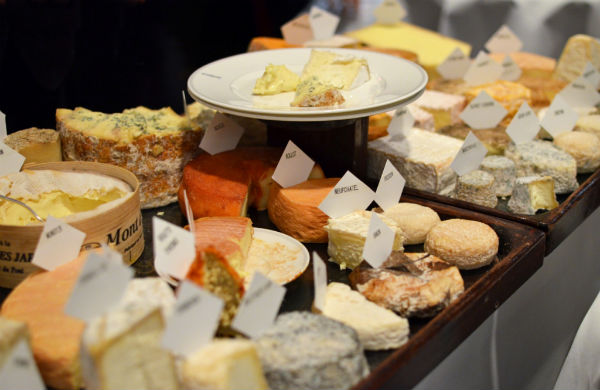 There was a time I slightly resented paying for cheese in a restaurant. I have long been obsessed with the stuff – an insufferable "curd nerd" as someone once said – and my thinking was, if I can put together a better cheeseboard with a trip to Hamish Johnson on Northcote Road than most restaurants can manage, and do it for less, then why should I pay over the odds when eating out?
It's an argument that has some merit, but over the years not only have I found a number of restaurants that actually can put together a better board than I could ever manage, but just like wine, or ham, or any number of parts of a meal that involve careful purchasing rather than intervention by kitchen staff, there's a real skill in selecting, keeping and serving cheese. These are the best I've found.
Antidote
Myth and illusion surround much of the movements of solicitor-turned-Michelin-starred-chef Mikael Jonsson since he opened the phenomenal Hedone in 2011. We know he is somehow involved in the purchasing decisions, perhaps even the cooking, at Covent Garden wine bar Antidote, but more than that, well your guess is as good as mine. All I can tell you is that the cheeses in the downstairs bar display every bit of the obsessive attention to provenance and sourcing that has made his Chiswick flagship such a runaway success.
Vivat Bacchus
You had me at "walk-in cheese room". Yes, part of the fun of selecting a board at this Farringdon cheese and wine specialist is the opportunity to make your own selection in person from within the powerfully air-conditioned glass walls of London's only dedicated restaurant cheese room. As you might expect, the selection is huge, but friendly staff will help steer you towards what is unusual or in season. www.vivatbacchus.co.uk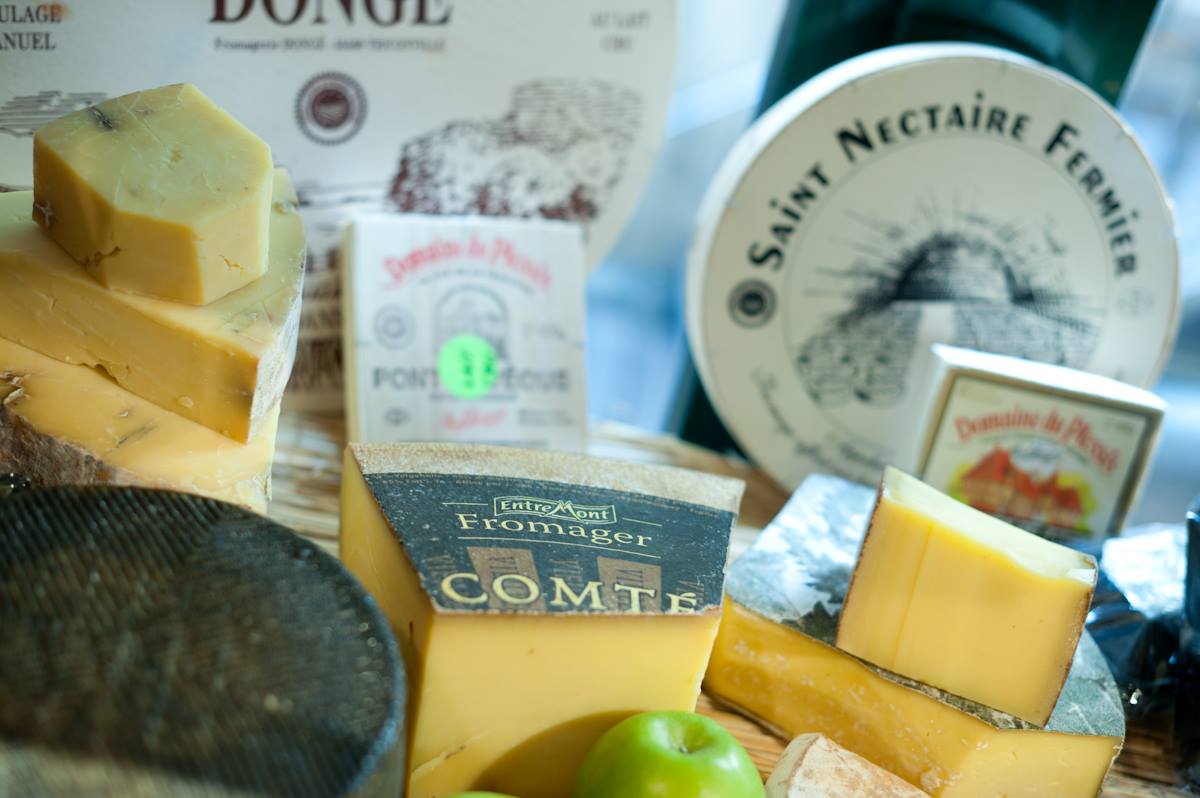 Image Credit: Vivat Bacchus
Medlar
You know you're on to a good thing when a restaurant is so cheese-obsessed they can't bear to tie themselves to just one supplier. Medlar have been known to buy in from Beillevaire, Buchanans Cheese and Marie-Anne Cantin but I've even heard rumours that they have a specific source just for the Comte alone. It really shows – one of the very finest selections in town.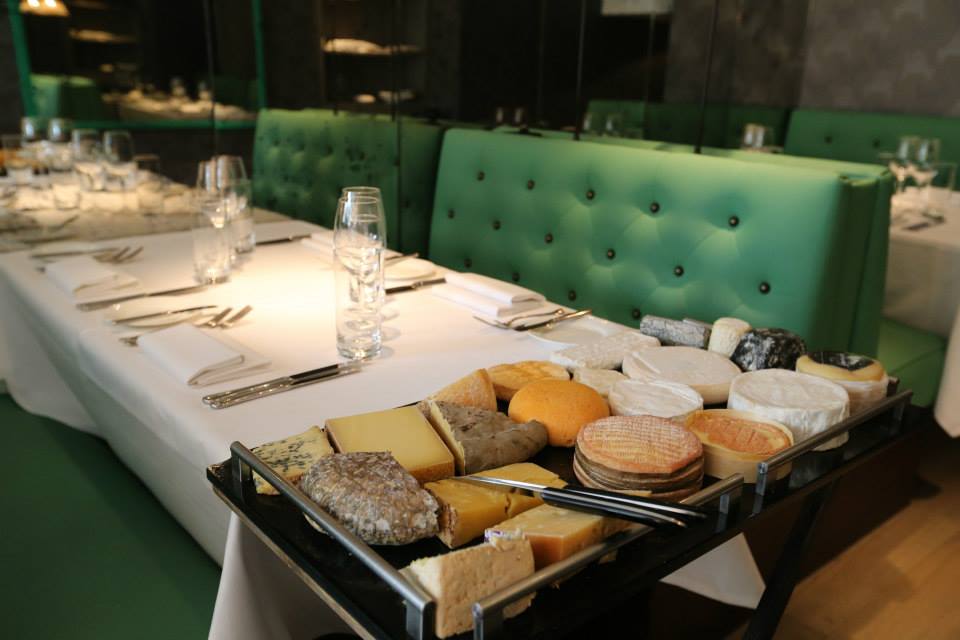 Image Credit: Medlar
The Draper's Arms
Plenty of restaurants use the peerless Neal's Yard for their board, and for obvious reasons – they supply only the very best British Isles examples, and for anywhere whose main menu is a celebration of everything that's good about British food (as the Draper's surely are), the cheese course should be no different. So I've chosen the Draper's Arms because I happen to be a huge fan of their cooking, too – but rest assured you're in safe hands whenever you see Neal's Yard at the bottom of a menu.
Le Gavroche
I am as patriotically pro-British cheese as anyone you're likely to meet, but sometimes you have to put aside national pride and admit that for sheer consistency, flair and hundreds of years of experience, the French will always come out on top. Le Gavroche's trolley is stocked with an overwhelming number of expertly-chosen, perfectly-kept examples and, even more impressively for cheese lovers who are often stung for supplements at the end of a meal, is available as part of the tasting menu for no extra charge. It's still not a bargain, but by golly it's good.
Cover Image Credit: Cheeseboard at Le Gavroche from The Critical Couple
Related Reads
Seafood Restaurants London - 5 Best Value
The Revenge of the High-End Restaurant
____
Find a deal for restaurants in London.
BY: Chris Pople
Over the seven years Chris Pople has been writing the Cheese and Biscuits blog, he has written about nearly 500 different restaurants, which is far too many by anyone's standards. During that time he has been lucky enough to be picked as one of the top food blogs in the Times, New Statesman and Esquire magazine, and for the last three years running has been named as one of London's 1000 Most Influential people. He's probably in a restaurant right now, scouring the menu for spelling mistakes and waiting for a martini.