Top 5 Mexican Restaurants in Glasgow
BY: Emma Mykytyn |
20 Feb 2015
Bibi's Cantina
Bibi's has been serving Glasgow since 2007 and is still one of the first places that people recommend when the topic of a good Mexican restaurant crops up. You get a free welcome margarita and a seat in one of the cosiest, friendliest restaurants around. It's popular with the locals and for those making the effort it's worth the trip to the farther end of Partick – buses for Clydebank pass right by the door.
Bibi's Cantina, 599 Dumbarton Road, Glasgow, G11 6HY
Juan Chihuahua
A relatively new kid on the block, but already getting a name for itself. With 50 tequilas to try, you may be here some time. The décor is a bit kitsch but the salsa is hot, the service friendly and you get to wear a silly hat with your dinner (if you want). Good food and prices makes also this is the ideal place for a fun night out – and it's near to a number of night clubs should the fun continue into the night.
Juan Chihuahua, 373 Sauchiehall Street, Glasgow, G2 2HU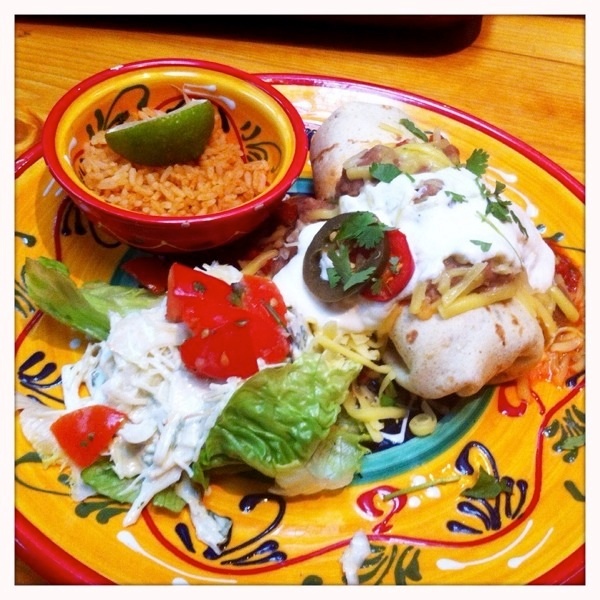 Pinto
Based on an original American idea this is more of a takeaway/fast-food outlet than restaurant but that hasn't stopped Pinto quickly opening three locations in Glasgow (as well as branching out into Edinburgh). From tasty lunches to a late night taco you'll be sorted here for something quick, inexpensive & tasty.
5 Gordon Street, Glasgow, G1 3PL, 138 Queen Street, Glasgow, G1 3BX, and 115 Hope Street, Glasgow, G2 6LL
Las Iguanas
Las Iguanas has been around for years down south but only recently made the move into Glasgow. It's not just Mexican as they provide a mix of Latin American food in a Western style such as enchiladas, gambas and nachos. Good cocktails and a retro interior with happy hours providing good cocktail prices. This well-regarded chain now also has restaurants in Aberdeen and Edinburgh too.
Las Iguanas, 16-20 West Nile Street, Glasgow, G1 2PW
(Read more about Las Iguanas in Latin Restaurant Las Iguanas, Glasgow)
Topolobamba
Tapas-style Mexican bar with a party atmosphere. Sombreros, Tequila shots and their own El Barracho beer by local brewery WEST on tap. The regular menu is a bit pricey for what you get but they make up for that by selling tacos for £1 from 4 – 6pm Monday to Friday, and a 45 minute week day lunch deal for those on limited lunch time - if you don't get your food in 45 minutes you get it for free! A £10 student deal is also available. Handy for Central station.
Topolobamba, 89 St Vincent Street, Glasgow, G2 5TF
Related Reads
4 Great Italian Restaurants Glasgow Loves
Koolba - Glasgow's Favourite for Curry
Fish and Chips in Glasgow - The Best (and Something Different!)
____
Find a deal for restaurants in Glasgow.
BY: Emma Mykytyn
Emma is a freelance writer living in Glasgow. Loving all things food, she started her own blog, Food and Drink Glasgow, to record her dining experiences in and around Glasgow. The blog showcases the best of Glasgow as well as Edinburgh and some choice picks of Europe. With the top spot on Urbanspoon for Glasgow as well as a BBC Good Food Show Blogger spell under her belt, there's not much she hasn't tasted.