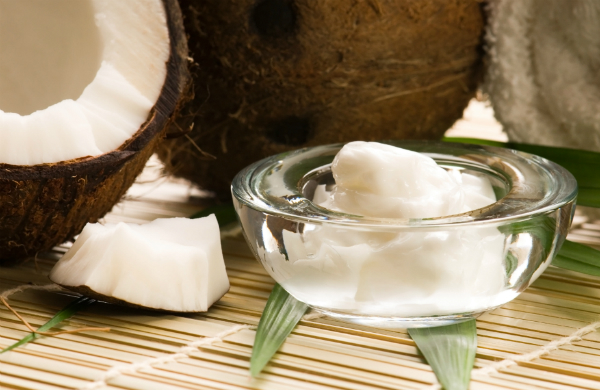 We asked our Facebook followers what they use coconut oil for - the list is surprising! Who knew it could make your dog's coat shinier?!
Here are the many varied and surprising uses for coconut oil:
Makeup Remover
Coconut oil is a fantastic makeup remover and cleanser. Simply cover your face with it then wipe off with a hot flannel.
Moisturiser
It's great for an all-over body moisturiser, (including lip balm!) intensive hand and foot moisturiser and gentle enough to use on your baby - you'll both have baby soft skin!
Hair Care
Use coconut oil as an intensive conditioning mask for dry and brittle hair -
Baby Care
Coconut oil is wonderfully versatile when it comes to baby care, it is also a natural product with no additives so it's 100% good for baby. Use it for nappy rash, put some in your baby's bath, it can even be used to heal small scrapes and cuts.
Teeth Whitening
There is a new craze called 'oil pulling' which involves heating coconut oil and then using it as a mouth wash, this helps to whiten teeth and also can kill your coffee cravings (!). It can also be used as toothpaste.
Healthy Cooking Fat
Coconut oil has a very high smoking point which makes it ideal for cooking. It is also an 'approved' fat if trying the paleo diet.
It is also claimed that coconut oil can boost metabolism, aid weight loss and even improve thyroid function.
Food Uses
You can use coconut oil in various guises in the kitchen for example:
Use for shallow and deep frying, roast vegetables and meats.

Add to baking as a substitute for butter in flapjacks, brownies and granola.

Add it to sauces or as a condiments on top of porridge, or spread on top of toast.

Add it to coffee instead of milk - this method also claims to give you an energy boost!

Eat it by the spoonful for a healthy treat.
Pet Coat Conditioner
Use coconut oil to improve your dog or cats coat and to aid digestion. Simply add 1tsp to their meals.
Massage Oil
Use for massage, even baby massage with the added benefit of a moisturiser at the same time!
Do you use coconut oil for anything else? Let us know! @Groupon_UK
____
Browse our London food and drink goods deals to find great offers on coconut oil today!