Top Japanese Restaurants in London - By a Sushi Expert 
BY: Rejina Sabur-Cross |
3 Mar 2015
Of all the cuisines to have taken the capital by storm, none seem to have had quite the same impact as the Japanese restaurant. The past decade or so has taken us from the realms of greasy noodle chains to Michelin starred brilliance. But, with so much choice in our hand pulled noodles and chicken gizzard skewers, how does the average Nipponophile even begin to navigate the many choices we now have amongst the spectrum of treats covered by the Japanese restaurant?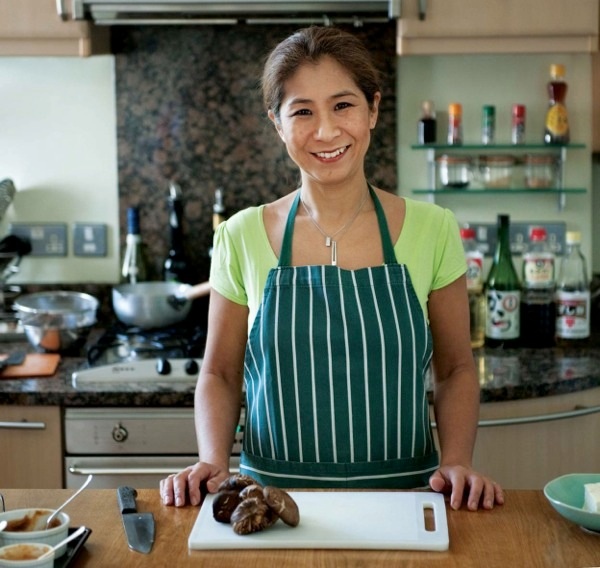 Asking Reiko Hashimoto is a pretty good starting point. Born in Kyoto, the ancient capital of Japan, Reiko hosts a wide range of classes at the award winning Hashi Cooking, where she teaches absolute beginners through to professional chefs. She's also the author of the excellent cookery book, "Hashi: A Japanese Cookery Course". Reiko grew up in a traditional Japanese family with a food-fanatic mother who's shaped her love of Japanese cooking. Having lived in London for many years now, you know you're in safe hand when she gives you her low down on the best Japanese restaurants in London.
Atari-ya
Atari-ya is best known as a Japanese supermarket and fishmonger, Atari-ya supplies fish to some of the top restaurants in London, as well as Reiko's cookery school. There are also sushi bars in it's branches, selling wonderfully high quality sushi and sashimi.
Koya
Koya is a small udon noodle restaurant in central London, doing a roaring trade in authentic noodles at an affordable price, as well as a number of other mouthwatering dishes (anyone for "miso butter sautéed cockles, baby clams and new season asparagus? Or how about cod tempura with button mushrooms and shiso sauce"?)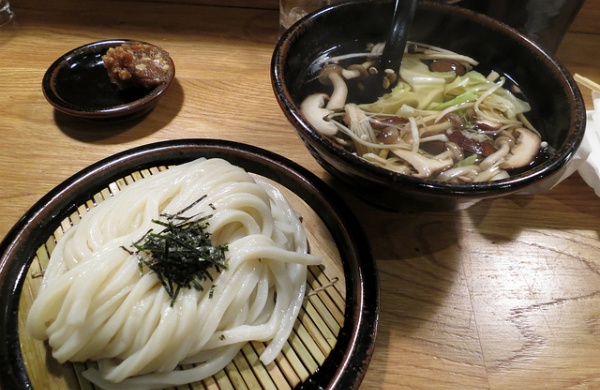 Sticks n'sushi
Sticks n'sushi - The owners are half-Japanese half-Danish and the menu is very friendly on the typical Western palate - i.e. you won't find traditional gizzard skewers and many of the sushi options come with names like "Dreamy California" (stuffed with miso aioli and crabsticks then rolled in chilli flakes and poppy seeds). Although this is not the most authentic, this Danish sushi and yakitori chain is fine for a fun, casual dining option.
Sushi Tetsu
Sushi Tetsu - tiny, traditional sushi bar focusing on very high quality ingredients. you will need to book weeks in advance! Run by chef Toru Takahashi and his wife Harumi, Takahashi-san spent five years as a sushi chef at Nobu London before opening Sushi Tetsu. As Jay Rayner put it in back in 2012 "Classic, unpretentious and dizzyingly good… London's tiny Sushi Tetsu is a shrine to the best of Japanese food"*
Umu
Umu is my favourite Japanese restaurant for a special treat. It is the only Kyoto restaurant in London, so it's close to my heart! Very upmarket option, with prices to match. The kaiseki menu has been raved about and the sake menu with over 160 different labels is also well worth perusing.
Zuma
I enjoy Zuma for the fusion combinations, serving an innovative take on traditional izakaya dishes. Must try dishes include black cod cooked in a hoba leaf, barley miso marinated baby chicken roasted on cedar wood and crispy fried squid with green chilli salt.
More Information
*Jay Rayner article in The Guardian.
Related Reads
Five of the Best Sushi Restaurants in London
London's Best Ramen & Udon - Get Your Noodle Around This
Thai Restaurants London - 4 of the Best
____
Find a deal for sushi restaurants in London.