GROUPON GUIDE TO MANCHESTER
Top Three Art Galleries in Manchester
BY: Susie Stubbs |
18 Apr 2014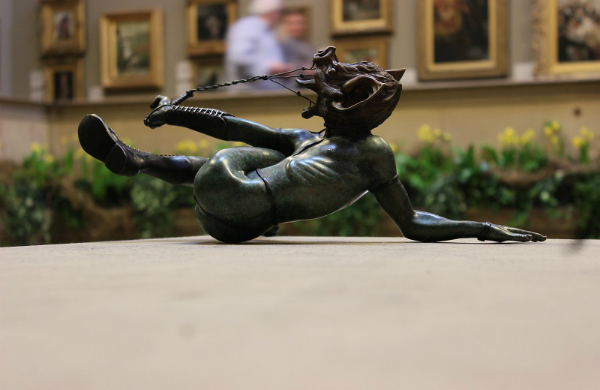 Looking for the best place to see new and historic artworks? Here's our three favourite galleries – plus mention of one other that has some exciting things planned for 2014.
Manchester Art Gallery
This is the grand dame of Manchester's art scene, a neo-Classical gallery that sits slap-bang in the middle of the city centre. Its monumental frontage, Grade I-listed and designed by the celebrated Victorian architect, Charles Barry, signals that serious art is contained within. And, indeed, once you step through its Corinthian-columned entrance you're met with a historic collection that boasts some 25,000 objects, paintings and sculptures, from world-renowned Pre-Raphaelite paintings by the likes of Millais and Rossetti to works by the 17th century Dutch masters. But, while it may have an impressive collection, this is one gallery that's not all about the old. The building was extended in 2002, with a glass-roofed atrium connecting the Victorian building to newer gallery spaces. Now, alongside historic shows, it stages regular contemporary exhibitions, with work and new commissions from some of the biggest names in visual art. Turner Prize winner Jeremy Deller, for example, premiered his A
ll That Is Solid Melts Into Air
here in November 2013, while the Portuguese artist Joana Vasconcelos opens an exhibition of new, large-scale sculptural work in February 2014 (until June). The gallery also boasts a decent restaurant and café (with great homemade cakes), is open until 8pm every Thursday, offers hands-on activity packs and workshops for kids - and is our top tip for a calm, cultural respite from the city's busy, traffic-clogged streets.
Manchester Art Gallery
, Mosley St, Manchester, Lancashire M2 3JL,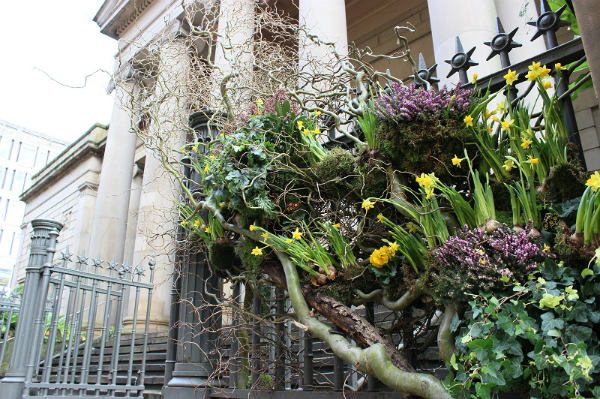 Cornerhouse
Cornerhouse is something of a Manchester institution. When it first opened in 1985, in the slightly odd, triangle-shaped building it still inhabits, it was the only place in the city you could get a cappuccino. Fast forward three decades and while it has retained its food and drink charms – its second floor café-bar is still one of our favourite places to grab a bite to eat, its floor-to-ceiling windows perfect for a spot of people-watching – it is now better known for its art and film programme. Three floors of gallery space play host to regularly changing exhibitions of new, contemporary visual art, and it's the only Mancunian picture house whose three screens show arthouse, independent and foreign film. Cornerhouse has also carved out a name for itself thanks to its deliciously unusual festivals, from the VIVA! Spanish and Latin American Film Festival to Abandon Normal Devices, a curious celebration of digital art and film that gives new meaning to the phrase "cutting edge". But don't get too comfy in its squashy café sofas - in March 2015, Cornerhouse will close its doors for the very last time before reopening as HOME, a brand new gallery, theatre, cinema and workspace located a little further down Whitworth Street West.
Cornerhouse
, 70 Oxford St, Manchester M1 5NH
Castlefield Gallery
Located just on the edge of town, by Deansgate Station and the ever-lovely Castlefield urban heritage park, this small but influential gallery is worth a look. In it, you'll find work by some of the North's rising arts stars, working across all mediums and occasionally fresh out of art school. Like Cornerhouse, this gallery has been going in one form or another since the mid-1980s, and was originally run as a place for artists to promote their own and their peers' work. After a shaky few years (when funding to the gallery was cut entirely), Castlefield Gallery has recently returned to form, showcasing artists who often go on to make their name on the international art circuit – if there's one place to spot the next big thing in art in Manchester, this is it. In March 2014, the gallery extends its reach via a new, eight-storey contemporary art space at Federation House. In the meantime, head here for a dose of interesting new art (and perhaps also detour to nearby Duke's 92 - sitting in its south-facing, canal-side courtyard on a sunny day, pint in hand, is one of Manchester's greatest pleasures).
Castlefield Gallery,
 2 Hewitt St, Manchester M15 4GB
The Whitworth
No mention of Manchester's best art galleries is complete without reference to the Whitworth Art Gallery, the glorious, red brick institution that opens out onto its namesake park. The reason it doesn't make it into our top three is entirely pragmatic: it is currently closed for a £15m development that will see, among other works, the construction of an entirely new wing. The renewed Whitworth re-opens in September 2014.
Whitwort Art Gallery
,  The University of Manchester, Oxford Road, Manchester M15 6ER
@Groupon_UK
#grouponguide
 #Manchester ____ Click to see our deals for
art galleries in Manchester
.
BY: Susie Stubbs
Susie Stubbs is the editor of creativetourist.com, an online art and travel site based in Manchester. Creative Tourist exists to provide an insider's guide to the best art and culture in the city, from mainstream galleries to street art, one-off festivals, independent boutiques and all the things that make Manchester such a culturally rich city. Susie is an award-winning blogger, a former Time Out editor and has published seven books on art, travel and history, including the current Where to Go Manchester guidebook.