Seafood Restaurants London - 5 Best Value
BY: Chris Pople |
18 Apr 2013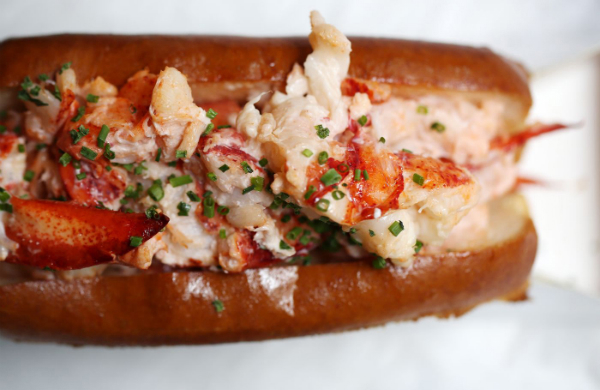 You can spend as much as you want on seafood in this town. If you have £200 to put towards your dinner then by all means head off to Scott's of Mayfair or J Sheekey's in Covent Garden and go wild – I can particularly recommend the fruits de mer for 2 for £60 including service if you happen to be a Russian oligarch or a recent lottery winner. For the rest of us, well, we have to be a bit more discerning. But the good news is, it's still possible to get a plate of great seafood without taking out a second mortgage, if you know where to look. Here are some great value seafood restaurants London has to offer:
Burger and Lobster
For any regulars of this rapidly expanding chain (the latest is on the 5th floor of Harvey Nichols) there is only one thing to order – the lobster roll, probably the best of its kind in London and matched with a remarkably comprehensive cocktail offering. If you want to do a bit more of the work yourself, you can order a full lobster boiled or finished off on the grill, each worth the £20 asking price and then some. There is also a burger, but then why would you choose that if a whole lobster is the same price?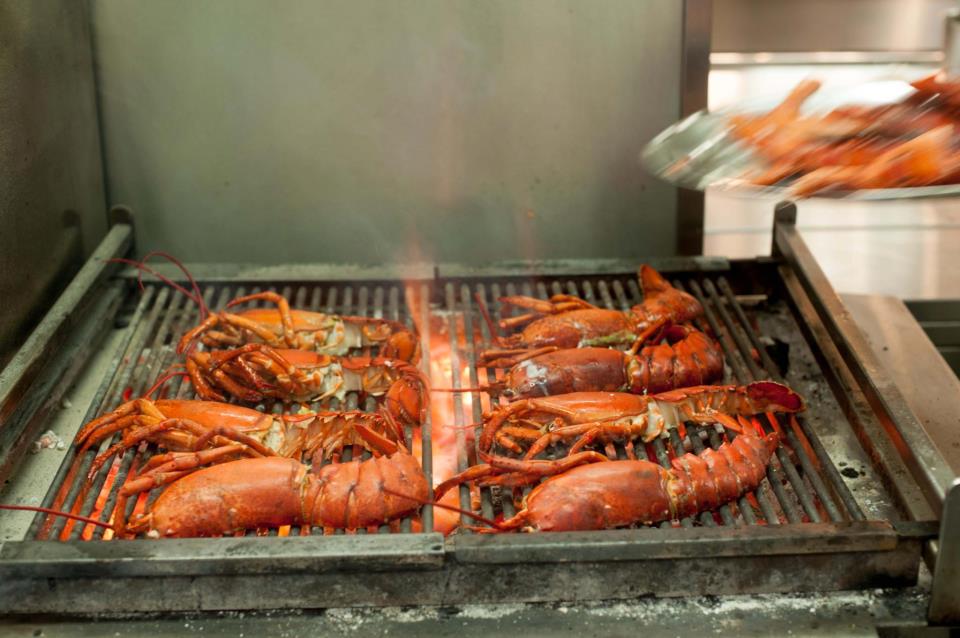 Image Credit: Burger and Lobster
Burger and Lobster, Various Locations
Newman St Tavern
The full shellfish platter here is £25, displayed in all its glory on the marble raw bar in the window of this handsome old building. It's not the cheapest on this list, perhaps, but makes up for it in spades with a genuinely skilled kitchen and some lovely British classics like potted shrimp and Dover sole.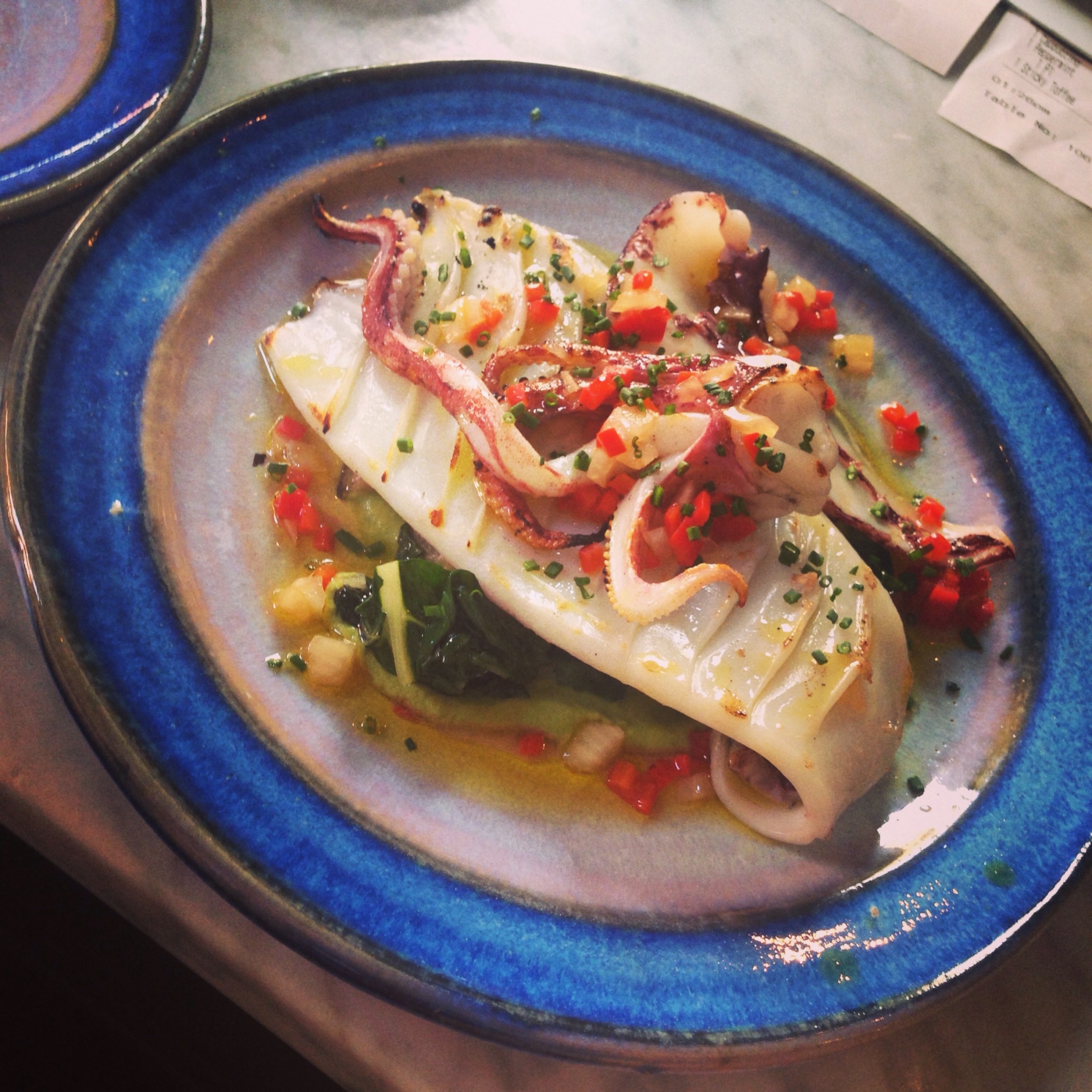 Image Credit: Newman St Tavern
Newman St Tavern, 48 Newman Street, London, W1T 1Q
The Golden Hind
OK so, perhaps a slight liberty has been taken here with the strict definition of 'seafood', but the Golden Hind is probably going to serve you the best fish and chips to be had in London, even if, by the standards of the town, that isn't making the greatest claim on earth. But they serve proper mushy peas (none of that crushed minted petits pois rubbish), lovely flaky cod and haddock inside good crisp, dry batter and you should escape for less than a tenner.
No website, 73 Marylebone Ln, London W1U 2PN
Prawn on the Lawn
Scallop ceviche with chilli (£9), Lobster cocktail (£9), Crab toast with watercress (£7.50), cuttlefish som tam (£6.50). The only thing more attractive than the dishes offered at newcomer Prawn on the Lawn are the prices, which considering what's on offer, are something approaching a bargain. Sure, there are a couple of budget-busters (the £36 seafood platter and a whole lobster for £29) but it's the flexibility of the offering that's the real draw here – you could just as easily pop in for half a pint of prawns and a glass of wine for a tenner, as you could open your wallet and really celebrate.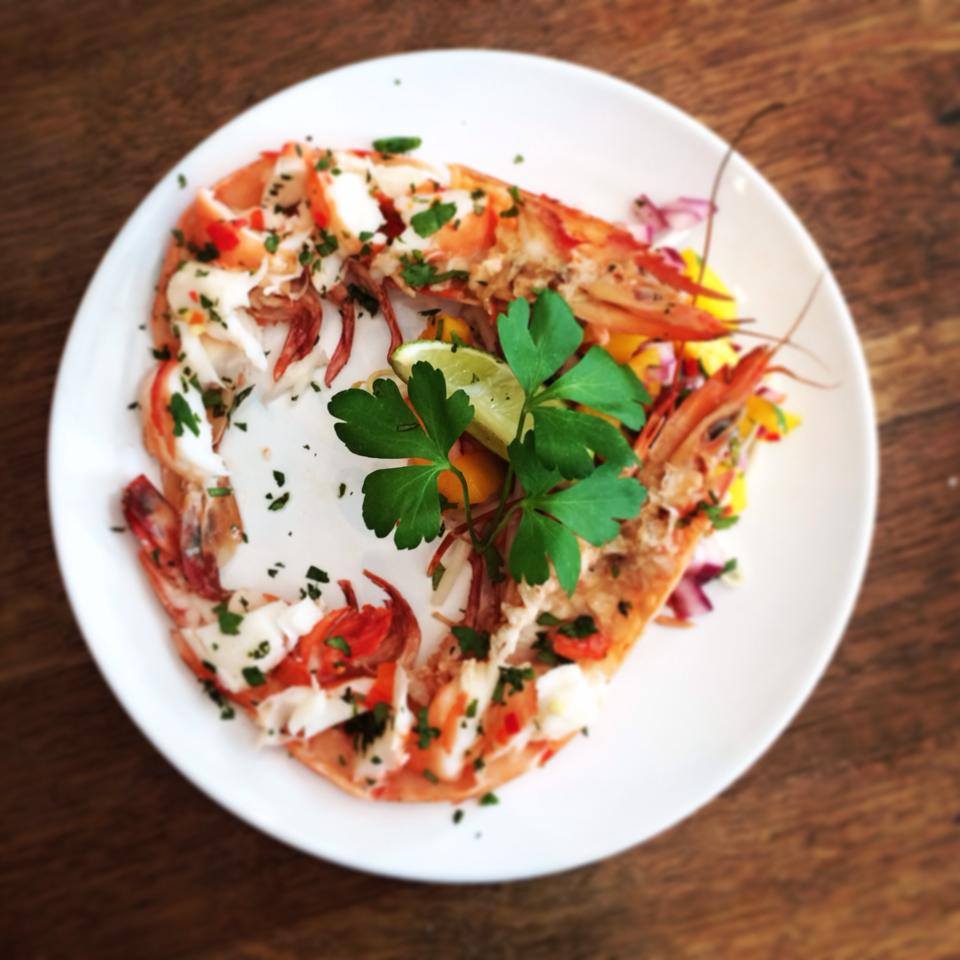 Image Credit: Prawn on the Lawn
Prawn on the Lawn, 220 St Paul's Road, St Paul's Rd, London N1 2LY
Bonnie & Gull
The rustic, blue and white décor of Bonnie & Gull evokes a Whitby seaside hut, and although the prices don't quite reflect this bucolic ideal, you can at least pick up a very decent portion of Pembrokeshire Mussels (all ingredients are geographically-named, where possible, and are dependent on daily catch and weather conditions) for under a tenner, and that's good enough for me in Fitzrovia.
Bonnie & Gull, 21A Foley St, London W1W 6DS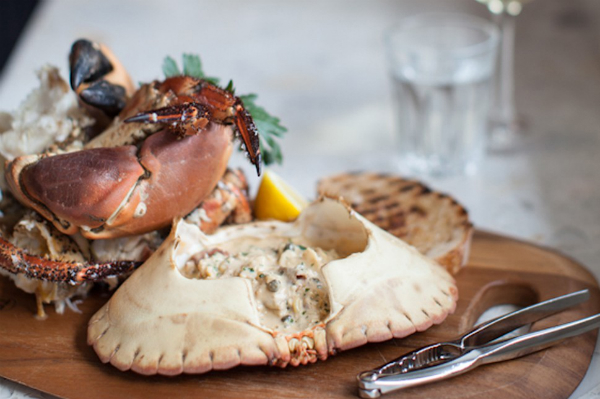 Image Credit: Helen Cathcart
Where are you favourite seafood restaurants in London? Let us know! @GrouponGuide_UK
Related Reads
The Best Burgers in London - Hamburger Me's Best Bits
10 Dishes in London You Have to Try
London's Best Ramen & Udon - Get Your Noodle Around This
____
Check out our seafood restaurant London deals.