Vegetarian Food London - Best Veggie Burgers!
BY: Nick Andrews |
25 Aug 2014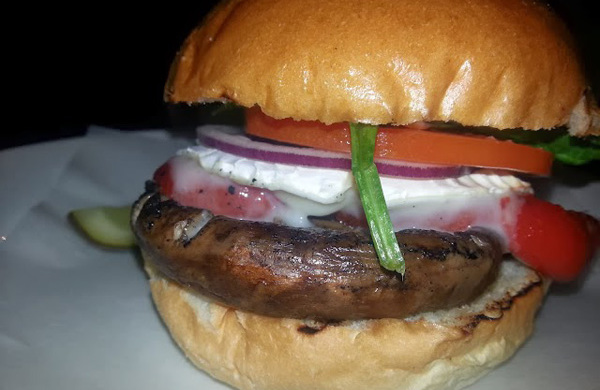 While London has been going stir crazy for hamburgers, there has been very little commentary on the ascension of a small group of great places producing some seriously good options for vegetarian food for veggie burger cravers to get their teeth into. The good news now, is that some of the restaurants producing London's best burgers are also a dab hand at turning out a jolly good veggie burger.
Here's my list of the best veggie burgers in London.
MEATMission Halloumi Mushroom Burger
This is, simply put, a BRILLIANT veggie burger. It's a combination of two thick slabs of griddled halloumi intersected with piles of grilled mushroom, all wrapped in the legendary MEATLiquor soft white squishy bun. The magic is added to this burger by how it's accessorised. It has been aggressively sauced with ketchup and French's mustard, and includes chopped iceberg lettuce, onion, and a handful of the thick, crinkle cut pickles. This is a veggie burger worthy of the carnivores...
Honest Burgers Veggie Fritter Burger
For £6.50, vegetarians can get stuck into Honest Burgers veggie fritter, which is made up of a combination of cauliflower, sweetcorn, shallots and coriander. These ingredients are all mixed together and formed into a veggie burger patty, which is fried to create a crunchy outer shell and then topped with a yoghurt and cucumber relish and chopped iceburg lettuce. It comes served in a toasted Honest Burgers bun. It's a great counterpoint to all the 'single ingredient' burger fillings and you get a portion of the incredibly addictive rosemary salted fries, too.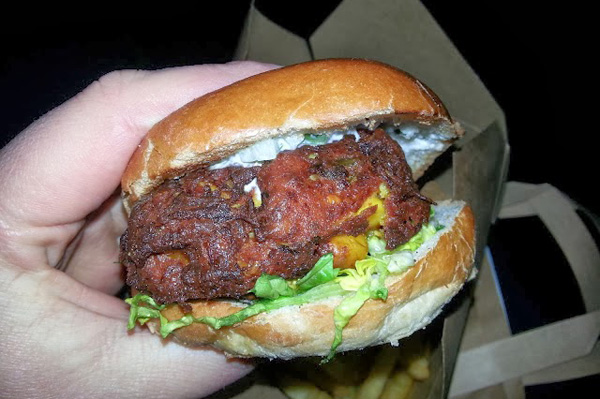 Patty & Bun Portobello Mushroom Burger
Patty & Bun offer a vegetarian burger in the form of a Portobello mushroom covered with oodles of melted parmesan cheese. The mushroom is then accessorised with thin strips of pink, house-pickled onions and also included are coleslaw, lettuce, baby courgette and tarragon mayonnaise, all held together by a brioche bun.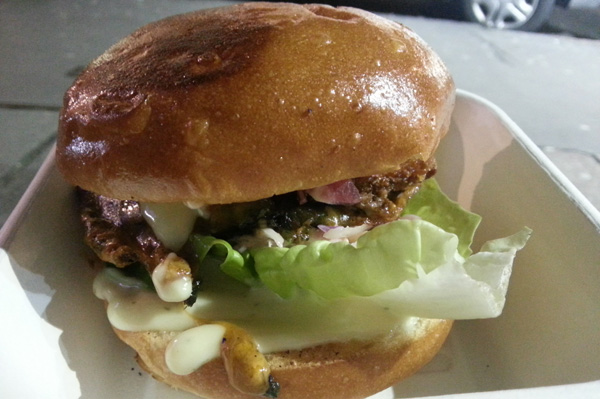 Deliverance Falafel Burger
Deliverance is an upmarket delivery company, with kitchens dotted all over London. They do a great range from their American Grill menu, including their £8.70 falafel veggie burger, which consists of a moist falafel patty wrapped in a wholemeal bun. It's topped with a smothering of tangy coleslaw, a refreshingly crunchy raita and chipotle mayo and finished off with pickles. Now, you can't say there isn't any decent vegetarian food in London!
Related Reads
Doing it Well - Four Burger Chains Who Will Blow Your Socks off
Best Burgers in London for under £7.50
Where to Bring a Big-Burger-Lover
____
Find a deal for restaurants in London.