GROUPON GUIDE TO MANCHESTER
Manchester Attractions: 3 Great Views You Need to See
BY: Susie Stubbs |
4 Jun 2014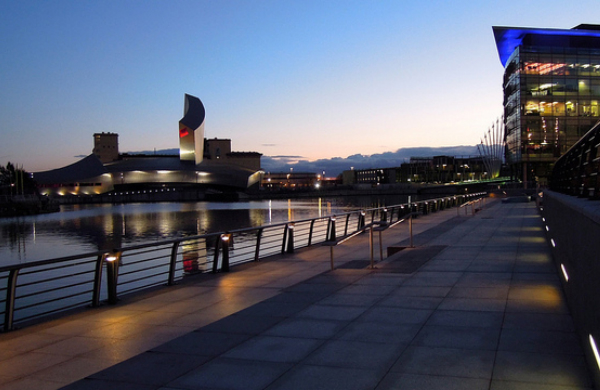 How long have you lived in the city without stopping to appreciate its best views? Step right this way, for our top three favourite views of the rainy city.
Manchester has its share of sights and attractions, those places to which tourists inevitably beat a well-worn path. A medieval cathedral, the Marmite-like charms of Beetham Tower, or the football stadia of United or City: these are the sorts of places that the guidebooks inevitably mention.
But, to a local, how does Manchester actually look? Well, three of our favourite views across the city can give you an altogether different insight into the place we call home.
IWM North
The first is found at IWM North. This museum, created by the internationally respected architect, Daniel Libeskind, is designed to represent a globe shattered by war. It shimmers by the side of the Manchester Ship Canal, its three metal 'shards' set at awkward angles, the whole building devoid of a straight line or right angle. But forget the museum for now, and go straight up its 100 foot-high Air Shard. From here you'll see the Ship Canal stretch out into the distance, connecting the two neighbouring cities of Salford and Manchester. You'll see, opposite, The Lowry (good for theatre, exhibitions and live music) and, behind that, the new home of the BBC in the North, MediaCityUK. Just to the left are the new Granada Studios, where you might glimpse the Coronation Street set. There's also a rather brilliant Booths supermarket tucked behind the BBC. You can't actually see it from here, but it's worth hunting down – it's perfect for stocking up on locally made snacks.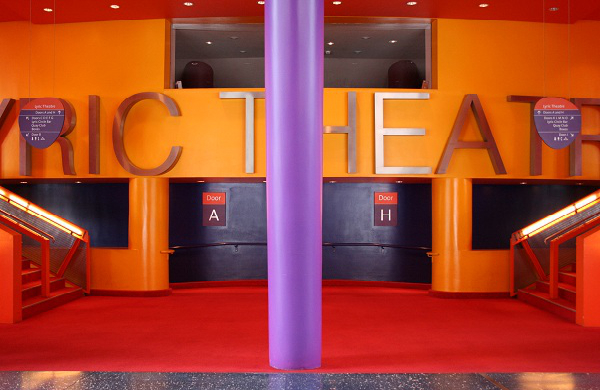 Manchester Town Hall
Back in Manchester, may we point you towards Manchester Town Hall? Designed by celebrated Victorian architect, Alfred Waterhouse, this neo-Gothic building is one of the most remarkable chunks of civic real estate in the north of England. But ignore its barrel-vaulted ceilings and mosaic floors, as you are heading up to the Town Hall Clock Tower. A narrow, spiral staircase leads up 281 feet to its top and here, alongside a 130 year-old clock, you can also get a 360-degree look at the city below. Clock Tower Tours run sporadically through the year – check here for details.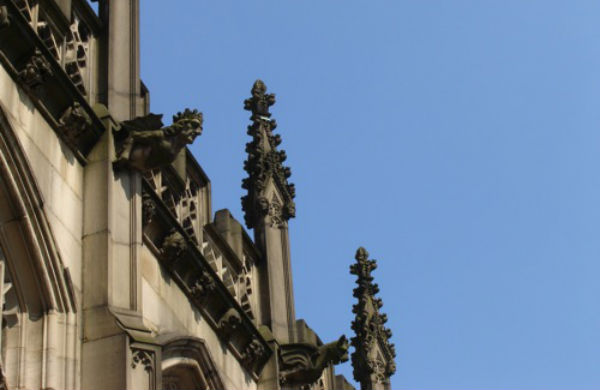 San Carlo Bottega
Our final view comes with the added benefit of food and drink – courtesy of San Carlo Bottega, the second floor restaurant at Selfridges. This is no ordinary department store cafeteria. Run by one of Manchester's most successful restaurant chains, it offers up excellent Italian food and a wine list that's worth the by-the-glass prices. Sit in its stylish leather booths, however, and you'll also be afforded a view across Exchange Square. The historic Corn Exchange sits directly opposite (now a shopping centre), and you may just glimpse, beyond The Old Wellington and Sinclair's Oyster Bar, the outline of Manchester's medieval Cathedral. It is this area that was shattered by an IRA bomb in 1996. All around was completely rebuilt, including The Old Wellington, which was shifted, brick by brick, to its current location. Manchester didn't let the small matter of the biggest bomb ever detonated on mainland Britain deter its fortunes, however - the city used it as an opportunity to remodel its centre. So it is, in some strange way, the bomb that you have to thank for the restaurant you sit in now, and the view it opens out onto.
Cover Photo Credit: David McKelvey, Flickr
What are you favourite Manchester attractions? Tweet us! @GrouponGuide_UK
Related Reads
Sights With Bite: Alternative City Tours
Top Three Art Galleries in Manchester
Boutique Bowling in Manchester

____
Check out our deals for things to do in Manchester.