Vintage Shopping Across London
BY: Jen Riley |
18 Apr 2014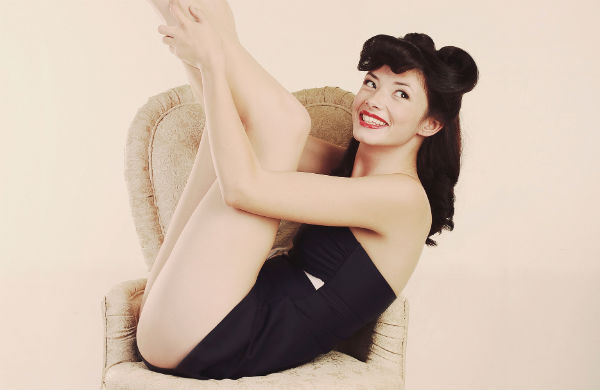 Vintage is one of those things that is regularly mentioned when it comes to London style. It seems that Londoners have an ability to pick up something old in a second hand store, pair it with something new from a high street store like Topshop, and really make it work. For me, vintage is all about finding something that's unique and timeless - something old that can be worn now. There are many treasure troves of vintage garms to be explored across London and these are a few of my favourites.
Rokit: Shoreditch
Probably one of the best known vintage stores in the city, Rokit is based in Shoreditch, in the heart of the 'so cool you don't even know what's cool yet' territory that is East London. They have everything from vintage Levi's 501s to 50's dresses, leather jackets and shoes. I particularly recommend checking out their recycled section where they have lots of leather bags crafted out of pre-worn leather. Totally unique, reasonably priced and a quirky twist on a classic. But the best thing about Rokit is that if you're not in London - you can still get your vintage fix on their website.
Bang Bang Clothing Exchange: Fitzrovia
This is slightly different to the usual vintage store in that it's technically a clothing exchange - you can take your unwanted items into the store and they will offer you a fair price for them. The items on sale are not just any old Primark cast-offs though - in the window you can consistently find bags and shoes by top end designers (I'm still lusting after a gorgeous Chloe bag I spotted there a year ago). What makes this place special is that there's amazing items to be found at really reasonable prices. No, you're not going to get an unworn pair of YSL Tributes for £50, but you could easily snag a vintage designer bargain. Make sure you check out the accessories on offer - as they have some real gems (no pun intended) in store.
There are actually three stores across London by Bang Bang Clothing Exchange - one on Goodge Street, one on Berwick Street and one on Drury Lane.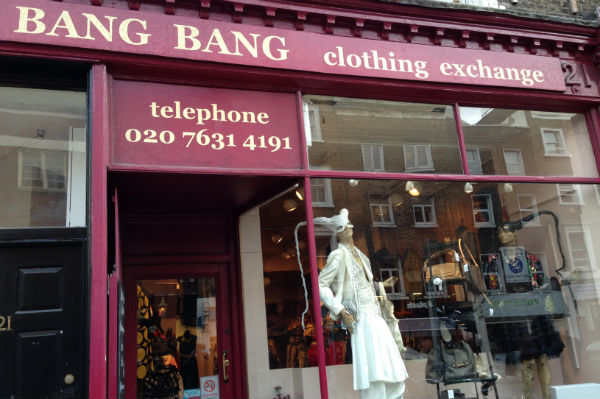 Beyond Retro: Great Marlborough Street
Another centrally located vintage shopping paradise can be found on Great Marlborough Street - just behind the Marks & Spencer store closest to Oxford Circus. This is perfect if you're on a day trip to London and fancy a vintage fix in between your high street spree.
It doesn't look like much from the outside but the Soho Branch of Beyond Retro is definitely an Aladdins cave, with far more inside than meets the eye. It's one of the 'big' vintage brands in London and across Europe - a long way from it's humble beginnings on Brick Lane. Prices here aren't as cheap as you might hope for a vintage store, but you can always be guaranteed they will have a great selection on offer. The denim section is my favourite part to check out.
Lucy in Disguise: Soho
This is the sort of vintage store for someone who likes the idea of vintage, but not the 'rooting around in second hand clothing' part. The clothes are second hand here, but they way it's laid out and presented feels very much like a new boutique. Items are organised by colour - so you're immediately drawn to the ones you like. Towards the back of the store you can find some extra special items, such as a rainbow, taffeta, gown worn at Glastonbury by Lily Allen - one of the original founders of the stores. These aren't for sale, but can be rented out if you want something totally unique.
Towards the back of the store you can also find my favourite area where there's a rack of beaded and sequin numbers. To me, this is what vintage is all about - those sparkly little things that dress up a pair of jeans or a casual outfit. I could spend hours pouring over the gorgeous items here!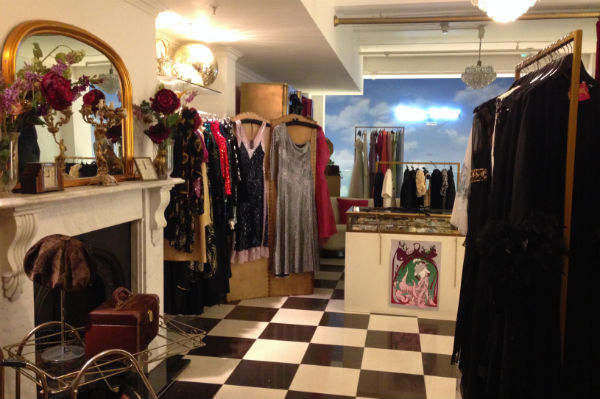 One of the other unique things about Lucy in Disguise is that there's a retro beauty parlour downstairs. If you fancy a victory roll to go with your new 50's tea dress - this is the place to go. They also have an amazing collection of Terry De Havilland shoes, that are new but have that real vintage feel to them.
If all else fails on the vintage shopping front, you can always head to the lower ground floor of Topshop where they have some vintage concessions that are worth checking out. They can be a tad over-priced, but there's some good stuff! Happy shopping!
Where are your favourite vintage haunts in #London? Let us know! @Groupon_UK #grouponguide
___
Check out our London fashion deals.
BY: Jen Riley
Jen is the writer behind the London-based beauty blog, A Beauty Junkie in London. The blog was started back in 2009 and is exactly what it says - all about a beauty junkie who can't get enough of all things girly...and lives and works in London. Jen is equally as enthusiastic about many other things in life - including macaroni cheese, her two house rabbits, finding the perfect striped top or pair of ankle boots...and other slightly less shallow pursuits. Jen can also be found on Twitter and Instagram @beautyjunkieldn where she mainly shares insightful tweets or photos about lipgloss or what she had for lunch.