Three Ways to Wear Out the Kids in and Around Muswell Hill
BY: Janis Curry |
2 Jun 2014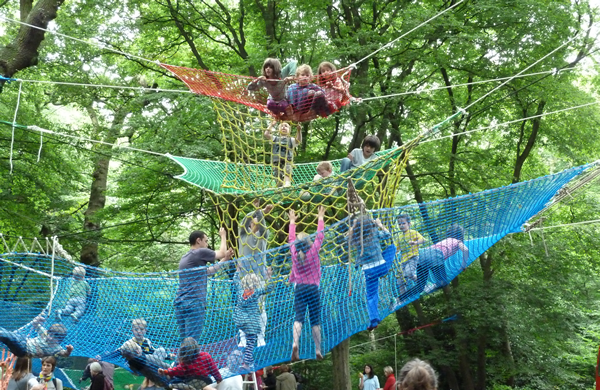 My kids seem to have enough energy to power an entire neighbourhood, so I jump at any opportunity to wear them out. Thankfully, in and around Muswell Hill there seem to be countless things to do, with everything from adventure playgrounds and skate parks to slightly creepy swan-shaped pedalos. My top picks are three year-round activities they'll never forget.
Bust Some Moves
There is something about breaking out a bit of 'crazy legs' at a party that makes even the most paunch-building and balding 40-something Dad feel young again. Be warned, though, he will spend the next three days complaining that all of his limbs hurt, claiming that the problem lies not in his age but in the quality of the linoleum floor. Here's where the New London Performing Arts Centre (NLPAC) comes in. It's unassuming from the outside, but NLPAC is actually the largest children's performing arts centre in the country and a real North London gem. The kids can learn ballet, drama, tap, jazz, singing, you name it – and they have the most marvellous intensive song-and-dance workshops over the school holidays. Most importantly, though, the quality of breakdance and street dance training on offer is exceptional, so Dad can sit nursing his wounds and enjoy breakdancing vicariously through the kids instead.
New London Performing Arts Centre
, 76 St James Lane, London, N10 3RD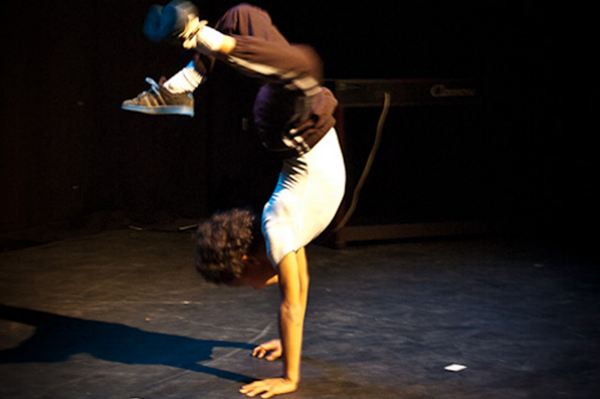 Survive the Wilderness
Just a short walk from Muswell Hill Broadway, there are real live park rangers striding about purposefully in their olive-coloured park ranger outfits, deftly weaving hazel fencing, clearing fallen branches and checking out weird mushrooms. Throughout the year, families can benefit from the knowledge of the park rangers in Highgate Woods by taking part in guided walks, bat watch, and fungi walks, and join local entomologists on the hugely popular Insect Safari. In the warmer months, we'd highly recommend 'Monkey Do', where the kids burn off some energy climbing in nets strung up in the trees. It's perfectly terrifying for the mums and dads but a wonderful experience for the kids and a great way to develop agility and confidence. Have a look at the programme of events on the on the City of London website.
Highgate Woods
Opening Hours: 7.30am - Sunset every day.
Earn some Bruises
Thanks to my French Canadian roots, I am quick on the ice and love nothing more than showing off my skating moves. Unfortunately, the Indian half of me is more inclined to warm, beach-based activities and can't skate-stop to save my life, so my skating outings are fraught with danger and normally earn my rear end a bruise or two. Alexandra Palace Ice Rink is one of the only spots in London where I can earn skating bruises all year round, and in a fabulous historic venue, no less. They have coffee mornings for local parents, skating lessons and ice hockey training, and on Friday and Saturday nights you can glide around the ice to music by the resident DJ. My personal favourites are the Toddlers on Ice sessions and letting my kids push plastic 'skate aids' around the ice on a rainy Saturday. It's fun and burns off some energy… but I also quite like the fact that next to a chubby toddler tentatively teetering Bambi-style across the ice, I end up looking like Jayne Torvill. Result.
Alexandra Palace Ice Rink
, Alexandra Palace Way, London, N22 7AY
Can you recommend ways to wear out the kids in London? Tell us @Groupon_UK #GrouponGuide
____ Check out our
deals for things to do in London
.