Wedding To-Do List - Meet Your 4 Bridal BFF's Glasgow
BY: Ann Nugent |
24 Feb 2015
Every Bride to-be should have her very own fab four on speed dial – her dressmaker; make up artist, hairdresser and photographer.
Meet your bridal best friends…
The Dress
Designer Rowan McIntosh is all about playful and eclectic style, and while magicians and 'mad tea-parties' have notably inspired her main collections, her bridal line Rowanjoy Bridal is soft and feminine with delicate vintage nods to eras as far back as the 1920s.
Her latest pieces include the Crawford Dress – named after the inimitable Joan Crawford and a modern take on a 1930's look, made from beautiful silk gazar and floral beaded lace. Brides can even work with Rowan on complete bespoke gowns and accessories.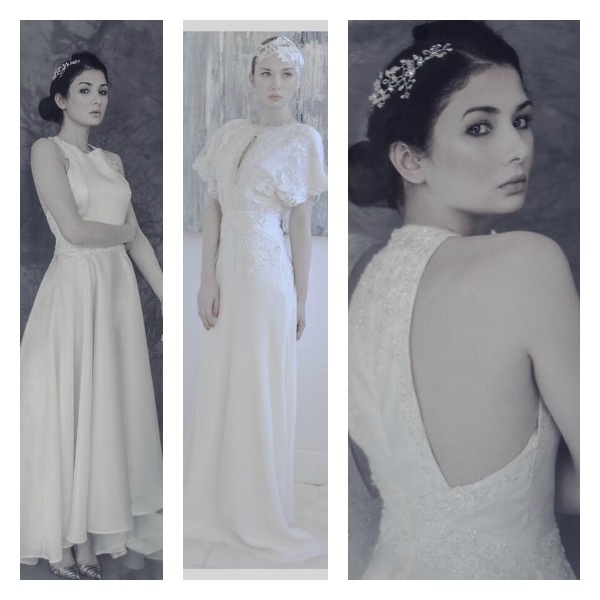 "My approach to working with brides is to always treat each bride individually, to find out their needs and wants for their dress and what is going to suit them and their wedding day," explains Rowan. "All of the dresses I make are custom made for each bride so can be adapted to exactly how they want them to be, whether that is adding a sleeve on, changing a skirt length or creating something completely bespoke for them.
"My ultimate aim for the dresses I make for my brides is to make them something that feels like them and their style, a dress they know they are going to feel comfortable and happy in on their wedding day and a dress that they love."
Make-up
Make-up Artist Jak Morgan agrees. "For me, the most important thing is to bring out each bride's individual beauty," she says.
"I don't think there should be any set rules to bridal makeup, it's my job to enhance each bride's own unique look and style so she feels her most beautiful and confident."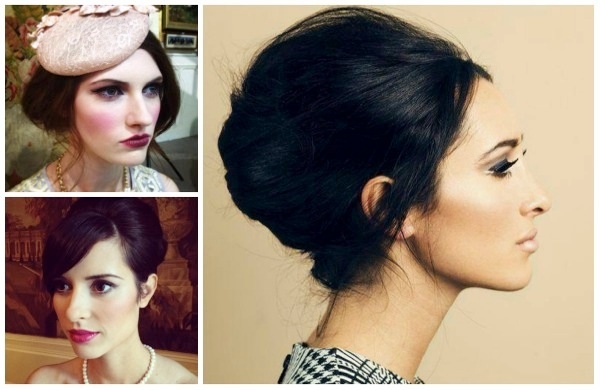 Jak's impressive portfolio includes regular fashion spreads for national newspapers and magazines and she has created magical looks for Scottish Ballet, Ness and even Paolo Nutini, it's this versatility that allows her to keep on top of trends as well as find the very best products for her brides. Her top tip however is a simple one – a fresh sugar lip polish 'to make sure your lips are soft and smooth – and, of course, kissable.'
Hair
Fallon Carberry, Salon Owner and Director at #BLOW also knows her fashion, and is responsible for the Sassy Glitter root trend currently making big (sparkly) waves in the hairdressing world – even Miley Cyrus is a fan!
"We love working with brides," says Fallon. "Each bride has a really different idea of what they want and we like to work really closely to them to help get the perfect look – whether that be trying different curl settings to find out what ones will hold on the day, to contemporary takes on vintage classics - you really get to know your brides and feel part of their day."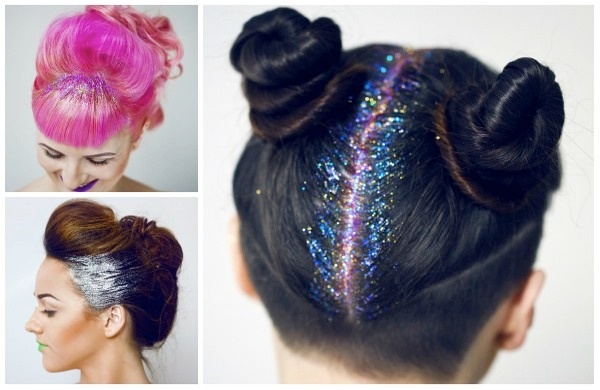 And can brides-to-be expect to be glittered at #BLOW? "Why not," laughs Fallon. "A bit of sparkle is a great way to add some fun to any look."
Photographer
Photographer Christina Marie Riley photographed #BLOW's now famous glitter styles, and her unique approach to creating shots full of fun and flair, and her skills in capturing perfect moments makes shooting Weddings the perfect choice for Christina.
"With a background in fashion photography and an undying love for 35mm film, I like to capture the natural beauty of people. I'm happiest when capturing fleeting moments and making them last forever, from small, special glances between a bride and groom to bursts of genuine laughter and joy," she says.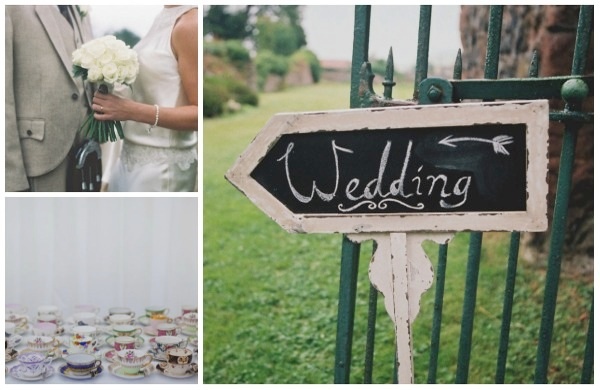 "I like to keep things relaxed and honest. Your love isn't forced or fake, so your wedding photography absolutely shouldn't be either. I just want to see the happiness on everyone's faces, capturing the moments you never want to forget and finding the finer details that some people might miss in the excitement of the day, but will always be able to look back on."
Related Reads
Best Wedding Dress Shops In Glasgow
Alternative Wedding Venues in Glasgow
10 Vintage Wedding Ideas for the Quirky Bride
____
Find a deal for beauty in Glasgow.
BY: Ann Nugent
Ann Nugent is a 30-something girl in the city of Glasgow. A freelance style writer and culture insider, Ann established her blog in 2010 and regularly contributes reviews and social commentary across Scottish national and local media titles.