GROUPON GUIDE TO MANCHESTER
Weight Loss Spa Treatments in Manchester
BY: Jess Hardiman |
9 Apr 2015
Weight loss is hard – and maintaining the effects can be even harder. With that in mind, it's never good to dismiss anything that could give you more of a fighting chance.
Specialist spa treatments are fast becoming a go-to helping hand for those trying to lose inches, and there's a variety of directions you can take to get involved. The obvious advantage is that these spa treatments act as a seemingly quick, very easy fix, but its flipside is that they can also be expensive, with most warranting a course of treatments to prove effective.
Just remember that no spa treatment can work in isolation for a healthy, happy lifestyle, but these are just some treatments that might help you along the way.
Body Wraps
By far the most accessible and least daunting of treatments of this kind, body wraps do exactly what they promise. It's a tried and tested inch loss method that combines the application of some sort of rub – often a clay solution, but sometimes something like oil or chocolate – with specialist wrapping techniques using materials such as seaweed, foil, clingfilm or bandages. By cocooning you and transforming your body into a life-size burrito, it's actually quite soothing and is in no way distressing, which is quite a feat given the alternative of hours on the treadmill. Malmaison offers a Universal Contour Wrap at £75 for two hours, promising a guaranteed overall loss of six inches with the recommended course of three sessions, whilst Zensational Beauty's Shrinking Violet Body Wrap costs £65 for a 90 minute session and uses oil instead of clay.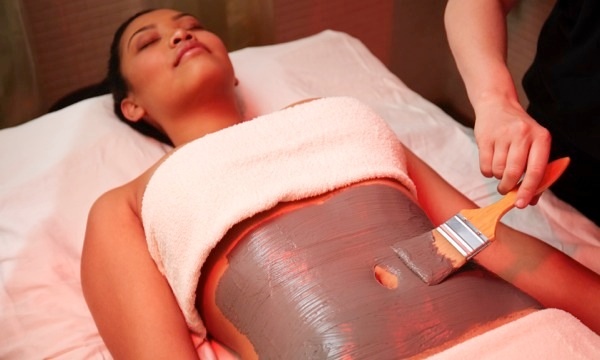 Colonic Hydrotherapy
This is one of the more invasive options that may prove not be to everyone's taste… That's right, it's the colonic irrigation. The idea is to detox the colon by cleansing it with a stream of filtered water, flushing out waste material including poisons, gas, and matter than has built up in the intestinal tract. It won't lead to weight loss as such, but by acting as potential relief for bloating, constipation and general tummy problems, it can be combined with a healthy diet and exercise to aid weight loss effects. If you've got the guts for this one (pardon the pun), Didsbury Beauty Clinic offers a one and half hour session including consultation for £65, whereas Spa Satori charges £75 for the initial treatment and £40 for the shorter, follow-up appointments.
Combination of Weight Loss Treatments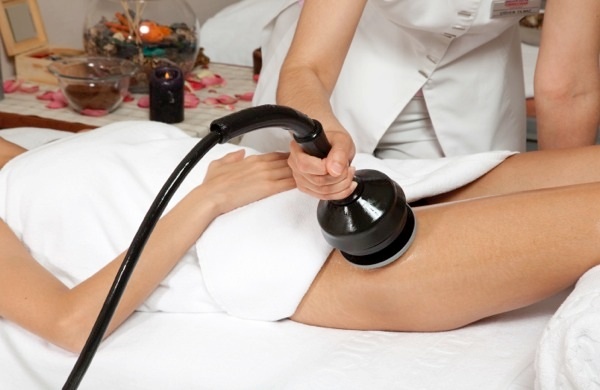 Arguably the best route is one that combines a multitude of treatments. These vary from spa to spa, but most tend to incorporate elements such as body wraps, colonic massage, creams and ointments. Sienna Spa's Lift and Firm Hip and Thigh treatment is one that has been designed to target cellulite, fluid retention and uneven skin texture. At £60 for a one hour session and a suggested course of six treatments, this one doesn't come cheap, but by using potent marine extracts, iced mitts, a deep detoxifying massage and specialist massage techniques to help cleanse and purify the colon, you're certainly getting a good all-rounder. Alternatively, Bannatyne Spa offers the Elemis Body Sculpting Cellulite and Colon Therapy (Fennel Cleanse), which combines specialist serum and cream with a detoxifying Fennel and Birch body mask and massage to cleanse, firm, stimulate circulation and reduce fluid retention.
Related Reads
Spas in the City - Urban Pampering in Manchester
Laser Hair Removal Manchester - Our Guide
Hair Today, Gone Tomorrow! Threading in Manchester
____
Find a deal for spas in Manchester.