Which are the Best Sunscreens?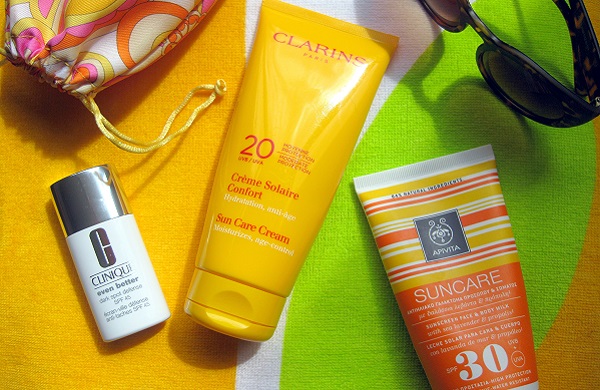 Faced with multiple shelves of sunscreen to choose from, finding the right one can be as tricky as choosing skincare products. It's not just a matter of which SPF - I also want a formula that suits my skin, age and lifestyle; it needs to protect my skin from both burning (UVB), and sun-damage and ageing (UVA); I want to avoid a sticky texture and chalky layer; and I don't want it to interfere with my make-up. So which one is the best sunscreen? After testing lots of formulas, here are my favourites:
For Face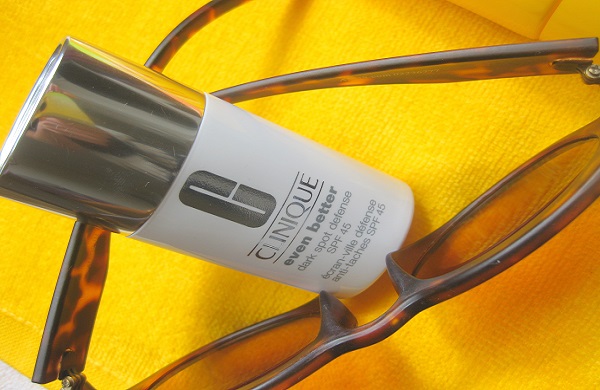 For under make-up, Clinique Even Better Dark Spot Defense SPF 45 is hands down the best facial formula I've tried. A light, liquid lotion, it sinks into skin quickly, with a finish that somehow looks simultaneously matte and glowing. A tiny amount of tint helps even the skin tone and blur imperfections so you're good to go - and if you want to apply make-up on top, there's no need to worry about it slipping or fading with this as a base.
Facial sunscreen should be applied as the last step in your skincare. For me this means:
Cleanse



Apply Serum

Moisturise



Apply sunscreen

Apply make-up



With all that shebang, I seriously don't want something that interferes with what lies beneath - and the Clinique sunscreen doesn't. If you'd prefer to spend a bit less, La Roche Posay Anthelios Face (£12-16) is my second favourite, coming in at around £10 less than the Clinique (£26). You'll find both at Boots.
For Body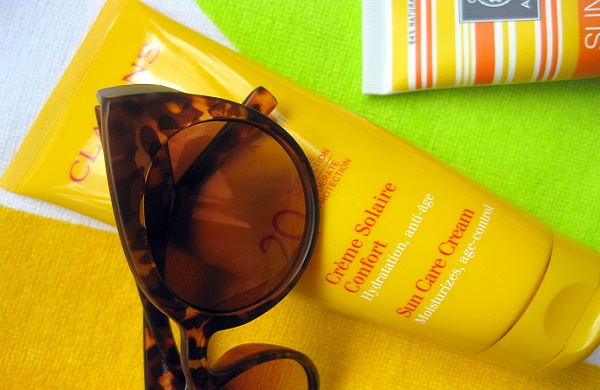 Clarins sunscreen is top of my list when it comes to formulas that behave as well as they protect. The products feel silky smooth and richly moisturising on the skin, nourishing while fending off harmful rays - and of course, smelling divine. I normally stick to SPF 30+ (honest) but am happy to use SPF 20 on arms and legs once I've got a base tan and SPF 30+ everywhere else. This is in Belfast but when I'm abroad it's SPF 30-50 all the way. One teaspoon per limb is the recommended amount and you'll need to top up every two hours, or more if you've been in the water.
For Children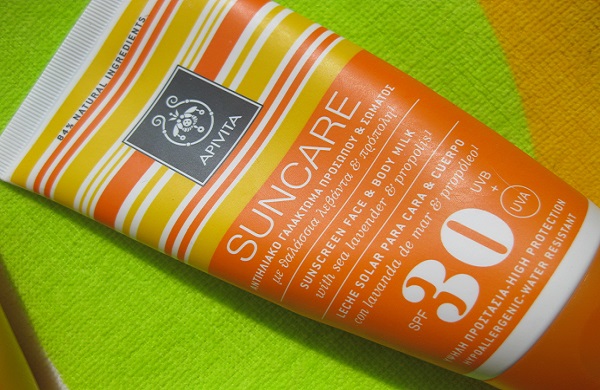 Hands up if you didn't know anything above SPF 10 existed when you were a child? Or SPF 6 in my case. Oh how far we've come... and protecting my children's skin from the sun is a priority for me in Summer months. A very fair skinned daughter and a son who is prone to eczema means that high protection is essential. On holidays, we stick to Ultrasun, which offers all day protection that's second to none, with just one application - and doesn't irritate sensitive skin. At home we've been loving Apivita suncare - an 84% natural hypoallergenic, waterproof formula, available at M&S. It sinks in quickly, doesn't leave the kids' skin sticky and smells like summer.
Like most kids, mine hate having sunscreen applied, so anything that makes it painless is a bonus for me. I'm not a fan of the spray on children's formulas as I've ended up missing bits when the spray 'blew away' in the breeze during application! You could spray into your hand and apply as normal, but that removes the convenience element - not worth the hassle.
____
Check out our Belfast beauty deals.
BY: Nic
Nic is a Belfast beauty blogger, freelance writer and mum, with a penchant for Chanel lipstick, shopping & strong coffee. As editor of Strawberry Blonde Beauty, she helps steer women through the beautysphere with reviews, tips and the lowdown on the latest releases. Nic loves exploring Belfast's thriving cultural scene and agrees with Dorothy that there's no place like home.