Where To Bag The Best Bargains in Glasgow Shops
BY: Laura Pearson Smith |
8 Sep 2014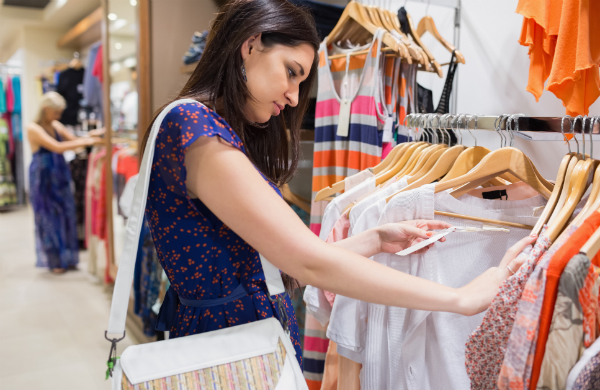 There's a common misconception that a discount store means low quality. This is certainly not the case with some of my favourite Glasgow shops. They sell some of the country's best beauty brands at bargain prices, last season's designer handbags for less than half price and gorgeous shabby chic interiors for the change from last night's takeaway. Once you discover these places, you'll wonder why you ever shopped anywhere else, and your wallet will love you for it.
TK Maxx - For Designer Bargains
TK Maxx is a UK chain of last season fashion and beauty, and seconds from designer brands. Their multi-floor Glasgow store on Argyle Street in the city centre is packed to the rafters with goodies. I love this shop for their beauty and handbag departments. If you are looking for clothes, you do have to rake through the racks a bit, and rummaging isn't really my thing.
On the beauty shelves you'll find a lot of heavily reduced nail polish gift sets from last Christmas from the likes of O.P.I and Ciate. There is absolutely nothing wrong with the product, it's just that they are packaged for last season and they didn't all sell. The beauty department is also great for stocking up on your shampoo and other hair products. They sell at lot of expensive brands for the price of your supermarket favourites, so it's a great way to treat your hair to salon quality without the price tag.
TK Maxx's handbag department sells quality leather bags for at least 60% off of their retail price. They may be last season, but a classic black leather bag is timeless, right? The bag area is always neat and organised - making separating the wheat from the chaff stress-free. Some of the brands they stock include Diesel and Fiorelli.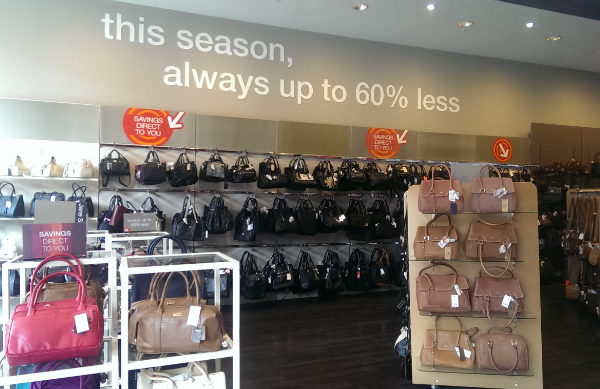 Home Bargains - For Shabby Chic Homeware
Another of my favourites is Home Bargains. A new store has opened in Newton Mearns in the Southside. This store stocks a lot of food and other assorted junk, but there is one section they excel in - home interiors. There are always beautiful shabby chic decor items such as frames, cushions, glassware, candle holders and storage boxes for as cheap as a bag of chips, but which look like they belong in Laura Ashley or Zara Home. I defy you to go down these aisles and not end up with at least one thing in your basket.
The stock here changes constantly, so visit every week if you don't want to miss out on the best Glasgow great deals.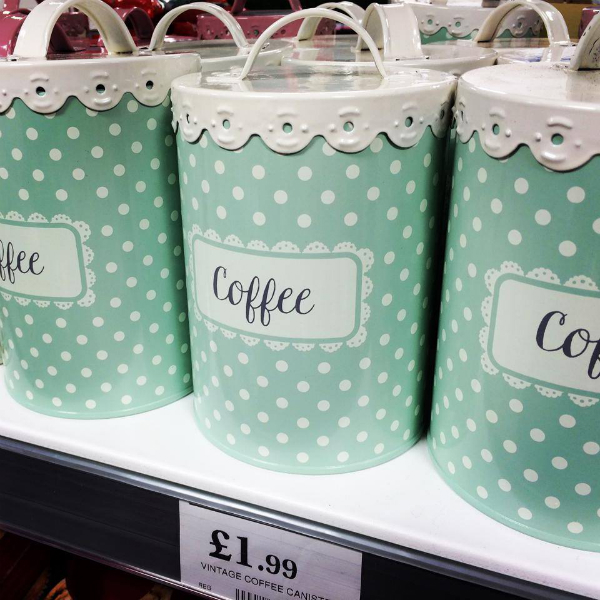 Wilkos - A Stationary Lover's Paradise!
Similarly, Wilko's (formerly Wilkinson's) in Clydebank does home interiors very well indeed. They design their own bargain collections rather than selling the off-cuts of others. The prices are a few pounds dearer than Home Bargains because of this, but still breathtakingly cheap. They sell some great shabby chic furniture items, so if you are looking for jewellery or bedside cabinets, be sure to check out what Wilko's has to offer.
This place is also a stationary lover's paradise. Again, they sell their own collections, so as soon as you find a cute print that's for you, you'll have everything from ring binders to erasers in your trolley.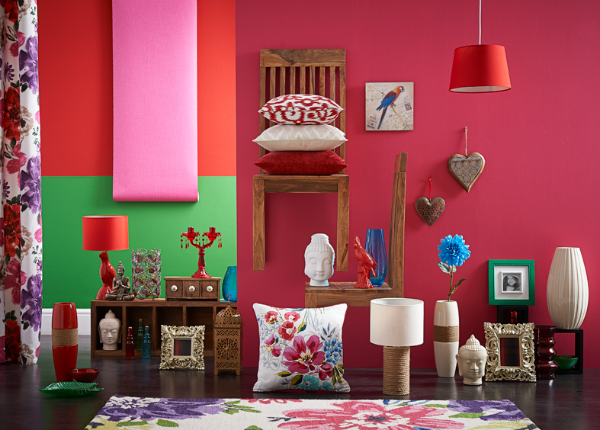 TK Maxx, 36-48 Argyle Street, Glasgow, G2 8AD
Home Bargains, Greenlaw Village , Newton Mearns, G77 6NP
Wilko's, 117A Sylvania Way, Clydebank, G81 2RR
Related Reads
A Guide To Shopping and Dining Destination Glasgow Fort
Shop (out of) the Spotlight: A Guide to Glasgow's Best Independent Markets
Explore The Glasgow Style Mile
Find a deal for shopping in Glasgow.
BY: Laura Pearson Smith
Laura Pearson-Smith is from Glasgow's Southside. She is a lover of luxury, yummy food and all things pretty. She founded, and is editor of luxury travel online magazine Stylecation, and blogs at her own lifestyle blog A Life With Frills. She has written countless fashion, beauty and travel articles for various publications including The Huffington Post. If you want to know the best Chinese restaurant in Glasgow, where to get a vintage Chanel handbag or the city's best facial, she's your girl.