GROUPON GUIDE TO MANCHESTER
Where to Eat and Drink at the Trafford Centre, Manchester
BY: Shaun Barnes |
19 Dec 2019
It's fair to say I have a bit of a love/hate relationship with shopping, particularly at the Trafford Centre. The one thing that gets me through the sometimes-necessary trips to such places is the hope of finding somewhere good to dine when I'm finished.
You'd think that'd be easy at the Trafford Centre, after all there are over 50 places to eat and drink. Although the majority are either coffee shops or the usual sort of chains you can find on any retail park - from Pizza Express and Nando's to T.G.I Fridays and Frankie & Benny's - there are several more interesting options too.
Food in a Hurry
When I'm in a rush I head to either Barburrito for healthy but substantial Mexican food or Yo! Sushi in Selfridges for sushi and other Japanese dishes, receiving your food in colourful little bowls on conveyor belts never gets old.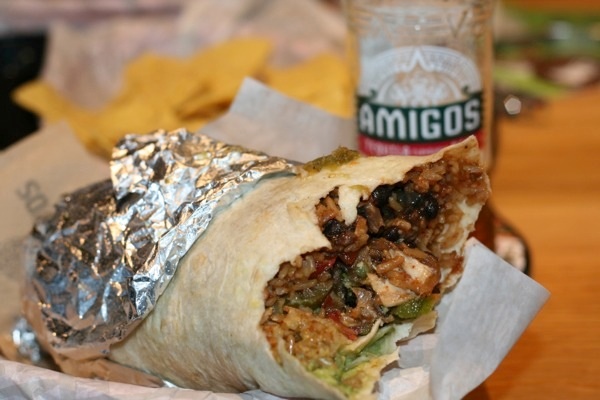 Burgers
Burgers are well catered for too, with McDonalds and Burger King at the fast food end and Gourmet Burger Kitchen for a more refined, restaurant experience.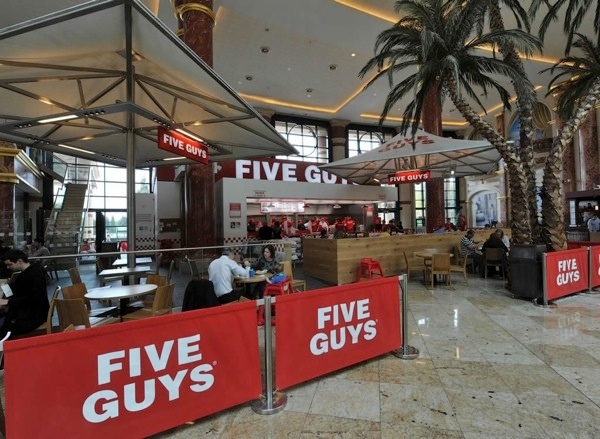 Somewhere in-between is cult American burger chain Five Guys. Their menu contains a limited number of basic burgers and hot dogs - Hamburger, Cheeseburger, Bacon Burger, Bacon Cheeseburger and Hot Dog, Cheese Dog, Bacon Dog - to which you can add as many free toppings as you like. From regular salad items like lettuce, onions and tomato to more interesting grilled mushrooms, green peppers, jalapeños and a variety of sauces. It all adds up to a staggering 250,000 different combinations.
The Orient at the Trafford Centre
If I have more time I'll head to perhaps the most interesting area, The Orient, which is home to smaller versions of three established Manchester restaurants. ChaoBaby is the younger sibling of Thai restaurant Chaophraya and offers a set price banquet while Shere Khan Express is based on its original Rusholme restaurant but with an emphasis on food to go.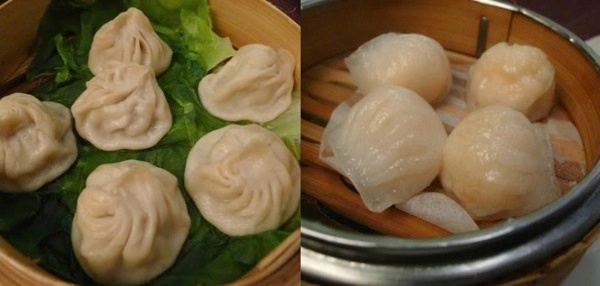 The best food comes from quite possibly the only independent, family run restaurant in the Trafford Centre, Yang Sing Cathay. Run by the Yeung family who's Yang Sing restaurant has been the jewel in Manchester's Chinatown for over 30 years. Some of their famous dim sum dishes are available here, along with excellent value set meals.
The latest addition to The Orient is the recently opened Wokooshii, a Korean and Japanese restaurant serving the best of both cuisines. From sushi and tempura to kimchi and Korean mandu dumplings.
Cookies on the Go
Even if you don't have time to stop and eat it doesn't mean you have to miss out. There are several Millie's Cookies located throughout the mall so you can grab a cookie or three whilst you shop.
Time for a Drink
If you're like me and the shopping gets a bit much there are a few places to relax with a drink too. Maybe a beer in Wetherspoon's or for special occasions, '360', a luxury champagne and cocktail bar that also happens to serve cakes and afternoon tea.
Related Reads
Dog Friendly Places to Eat and Drink in Manchester
Manchester Bars – There's One for All of Us
Manchester's First Community Funded Independent Food, Drink and Art Venue
____
Find a deal for restaurants in Manchester.