Where to Eat in Manchester - Late Night Edition
BY: Shaun Barnes |
5 Jan 2015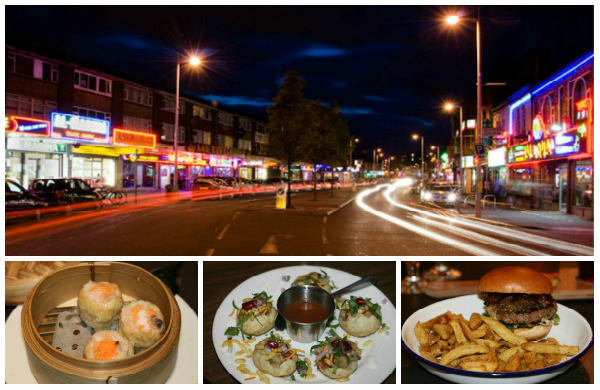 Many countries around the world have a 24-hour eating culture, particularly those in Asia. Closer to home in Europe the Spanish traditionally eat much later than we're accustomed to, but back in England there's only really London that comes close to replicating that kind of culture.
In many towns it's virtually impossible to eat anything better than a dodgy takeaway after 10pm and most major cities - including Manchester - are sadly not much better. That's not to say there are no late night options though; if you know where to look it's still possible to eat well into the night.
Where to eat in Manchester?
Most restaurants in Manchester stop serving at 10pm, maybe 11pm if you're lucky. But there are a handful open and serving until midnight and beyond, those that are tend to be Asian with most located in two distinct areas: Rusholme and Chinatown.
Rusholme
Although called 'the curry mile' Rusholme has far more to offer than just Indian food, with a diverse range including Iranian, Kurdish, Lebanese and other Middle Eastern cuisines gaining in popularity all the time. Many restaurants there stay open until 3 or 4am including hugely popular Indian restaurant Mughli who's 'Street Food' menu of small plates are ideal for late night eating.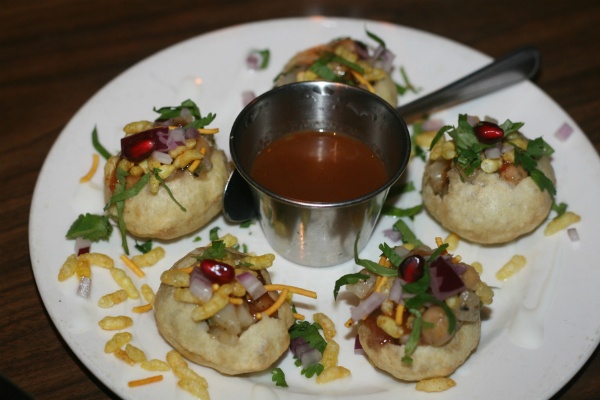 (Read more about Mughli in Curry Mile Manchester - How Mughli Puts it Back on the Map.)
Chinatown
Just as Rusholme isn't all about curry, Chinatown isn't all about Chinese. Manchester's Chinatown – the second largest in the UK and third largest in Europe – is a cosmopolitan mix of Chinese, Japanese, Vietnamese and Thai restaurants, amongst others. Many of the restaurants there are open very late including Kwok Man - the oldest restaurant in Chinatown - and Pearl City, open until 4am and 2am respectively.
A couple of other Chinese restaurants around the city open late are Ocean 235 in the Great Northern Tower and the Rice Bowl in the heart of the city centre.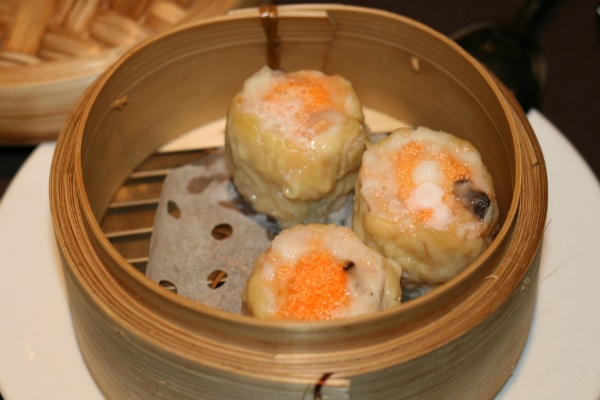 (Read more about Chinatown Manchester in Chinatown Manchester - Cheap Eats Guide.)
Northern Quarter
The vibrant Northern Quarter is Manchester's creative hub and the heartbeat of the city's music scene, so it's no surprise to find it still bustling at night, including plenty of places to eat. Bars such as Walrus, Common and Black Dog Ballroom all serve good food late while restaurants such as Trof and Slice are other late night options.
Elsewhere
BrewDog - situated just off Deansgate - offers its burger heavy menu until late, along with some of the best beers in the city served by some of the most knowledgable staff.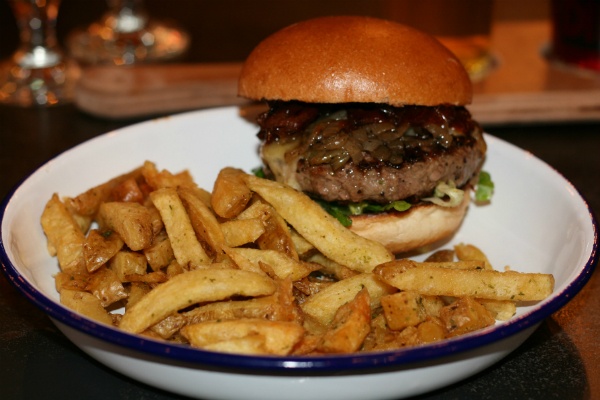 Burger from BrewDog
Takeaways
Of course there are times when only a takeaway will do. If that's the case at least you can make sure it's a good one. Leo's Fish Bar does the best fish and chips in the city centre as well as kebabs and fried chicken. They're open until midnight throughout the week and 5am at the weekend! Abduls is Manchester's oldest Asian fast food outlet, now with five branches in South Manchester. Its been providing takeaway kebabs and curries to Rusholme for over 30 years! While Turkish Delight in Chorlton were voted 'one of the UK's best kebab shops' at the 2013 British Kebab Awards.
Related Articles
Munch Your Way Around Manchester!
Where to Find a Bargain - Best Cheap Restaurants in Manchester
8 Options for Sunday Lunch In Manchester
____
Hungry? Find a deal for restaurants in Manchester.
BY: Shaun Barnes
Shaun is a self-confessed food geek. He thinks about food most of the day and may be addicted to dining out. In the couple of years that he's been writing about his experiences he's reviewed over 150 restaurants, the majority of which are in Manchester and the North West area. But his ever growing list of places to visit is just as long.