Thai Restaurants London - 4 of the Best
BY: Chris Pople |
3 Jun 2014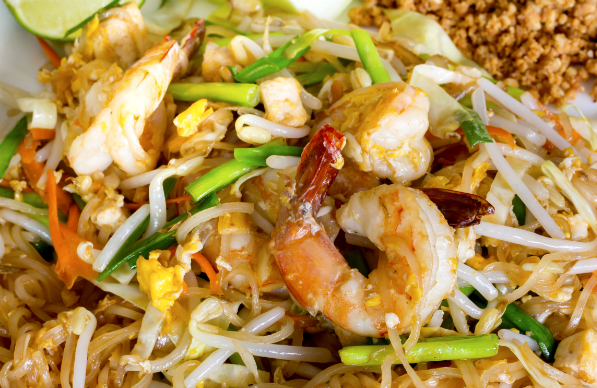 As anyone who's ever been to Thailand will tell you, most of the food served in this country that purports to be 'Thai' is a rather timid facsimile of the levels of fire and flavour that you find over in South East Asia. There is, of course, a good reason for this – authentic Thai dishes are often so ludicrously spicy that only a native or someone with a mouth lined with asbestos could hope to eat them. And, as surely one of the first rules of running a restaurant is "serve food that people are actually physically able to eat", it's the chilli that's the first thing to go.
The problem is, Thai chilli isn't just a dead heat or some way of fending off the farangs. Thai chillis have a flavour – citrusy and savoury – all to themselves and simply removing them from a dish means you end up with, well, what you might have found in Thai restaurants in the UK: sickly sweet sauces and bland milky curries. So restaurants have a choice - go authentic and remain a niche market for expats and extremely brave Londoners, or find a more interesting way of making Thai flavours work without quite so much chilli. These are the pick of the best Thai restaurants in London.
101 Thai Kitchen
Leaning towards the 'authentic' levels of spice but with still enough skill in the kitchen to make the less fiery dishes work, Thai 101 Kitchen is a friendly, family-run place that seems busy any time of the night on any night of the week, which is as good as indication as any that it's worth your money. Thai 101 seem to be particularly good with seafood – the whole fried seabass is a thing of beauty – but don't forget the lovely caramelised Thai sausages (isaan) or the house laab (meat salad).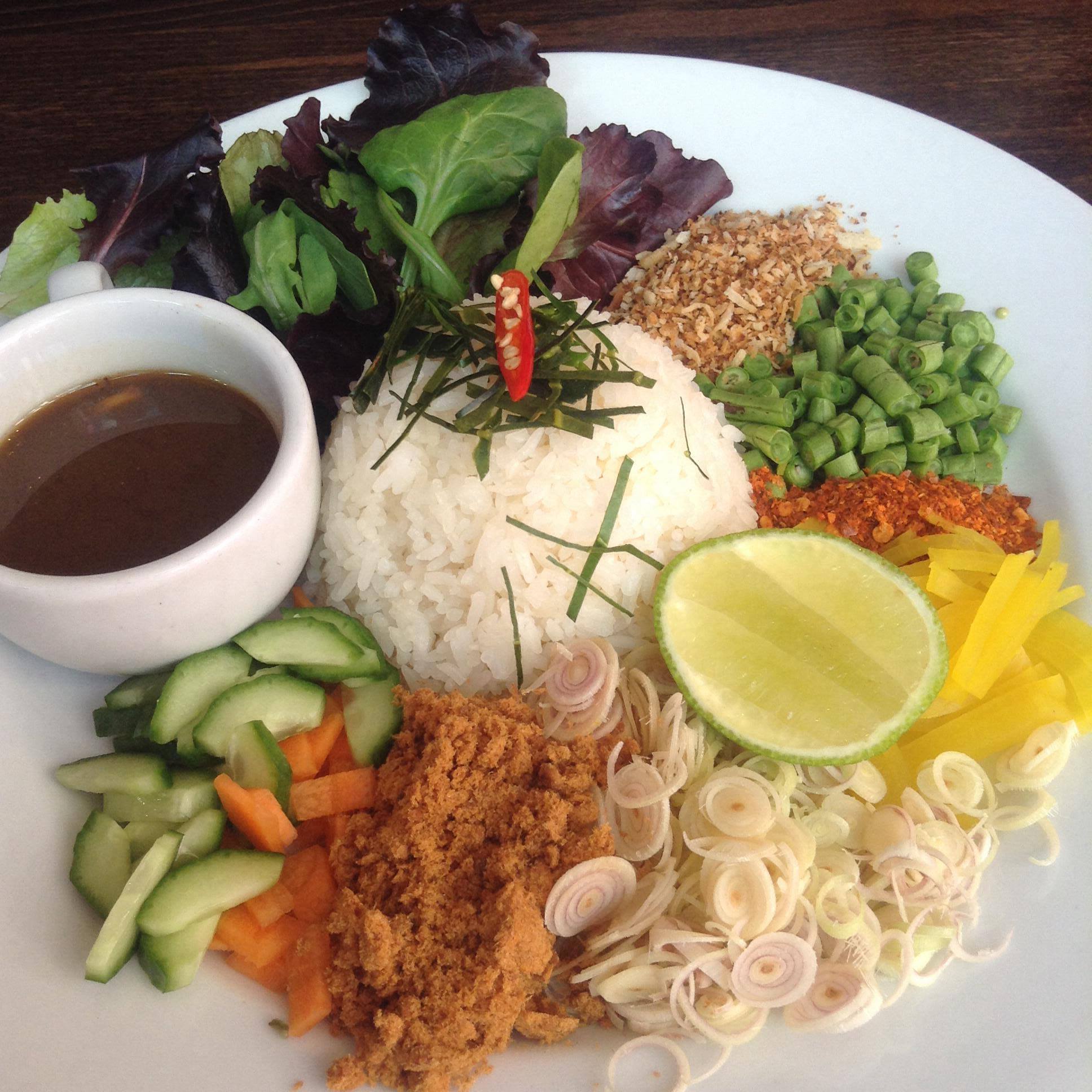 Image Credit: Thai Kitchen
101 Thai Kitchen, 352 King Street, Hammersmith W6 ORX
Kaosarn
This is very much a Westerner-friendly restaurant, with branches in Brixton and Clapham Junction, and you are unlikely to find anything on the menu that will challenge your chilli tolerance levels. But it's still a step above your usual High St Thai restaurant, and their Moo Ping (grilled marinated pork skewers) and Kai Hor Bai Teoy (marinated chicken wrapped in pandan leaves) are always popular.
Kaosarn, Brixton Village, SW9 8PR
Begging Bowl
As mentioned, occasionally a Thai restaurant can shine despite aiming for a more chilli-adverse audience than you'd find in the homeland. Begging Bowl is firmly a member of the East Dulwich middle class, so their achievement in making food this exciting is all the more impressive. Deep-fried trout salad with green mango came with huge chunks of fish and dressed with moreish flakes of crispy skin; moo ping came with an addictive glaze and with a fantastic charcoal flavour; and a red curry with poached Suffolk chicken was rich and comforting. Top stuff.
Begging Bowl, 168 Bellenden Road, Peckham, SE15 4BW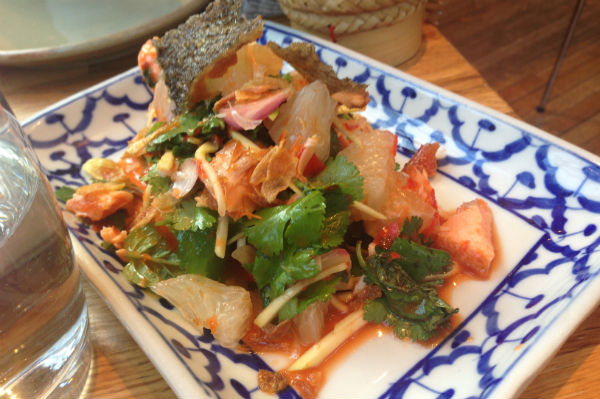 The Heron
Right at the ultimate 'authentic' end of the scale is, seemingly on its own in London, the Heron. There are no concessions made to Western tastes here – this is a place run by Thai ex-pats for Thai ex-pats, and there's very little chance anyone else would stumble upon this run-down karaoke bar underneath a dodgy-looking estate pub. But if you have even the most passing interest in trying Thai food as it's meant to taste, you simply must eat at the Heron. Laab, seafood hotpot, tom yum soup, catfish salad, minced pork and century egg, all could have been airlifted in straight from Bangkok, and my God the heat – if you're not sweating into your chilli cashews by the second mouthful you aren't doing it right (or haven't specifically asked for 'Thai' chilli levels, which of course you should). The Heron is a gem.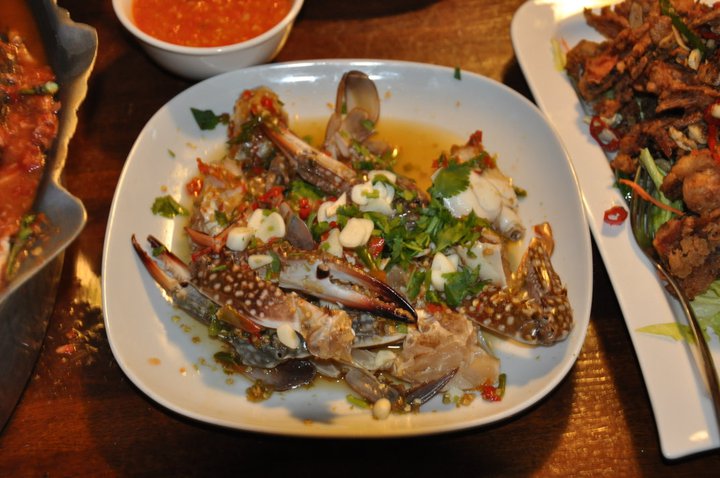 Image Credit: The Heron
The Heron, Norfolk Crescent, Paddington, W2 2DN
Tweet us what you think is the best Thai restaurant has to offer! @GrouponGuide_UK
____
Related Reads
5 of the Most Authentic Chinese Restaurants in London
The Best Restaurants in London
Five of the Best Sushi Restaurants in London

____
Check out our deals for Thai restaurants in London.
BY: Chris Pople
Over the seven years Chris Pople has been writing the Cheese and Biscuits blog, he has written about nearly 500 different restaurants, which is far too many by anyone's standards. During that time he has been lucky enough to be picked as one of the top food blogs in the Times, New Statesman and Esquire magazine, and for the last three years running has been named as one of London's 1000 Most Influential people. He's probably in a restaurant right now, scouring the menu for spelling mistakes and waiting for a martini.