GROUPON GUIDE TO MANCHESTER
Where to Get your Comfort Food Fix in Manchester
BY: Shaun Barnes |
17 Nov 2014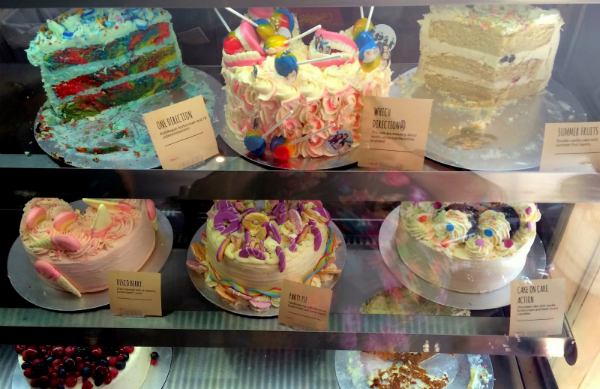 Whether you've got a hangover, need warming up on a cold winter night or are just in need of cheering up, sometimes there's only one type of food that will do, comfort food. It's usually not very good for you but that's okay as it's only a one off and it'll make you feel better!
Breakfast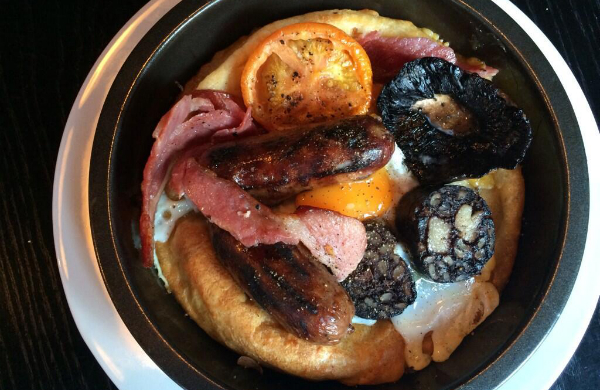 Let's start with the dreaded hangover, a Full English breakfast is a cliché cure for a reason, it works! But other options are available, anything with bacon generally helps, pancakes or waffles perhaps. Thankfully there are plenty of places in Manchester to get yourself a comforting breakfast, some of the best include Penelope's Kitchen, whose range of freshly made pancakes come topped with everything from Oreo's to crispy bacon, while their Full English always does the trick and even comes with unlimited coffee. Or Home Sweet Home whose 'Cheeseburger Toastie' and 'Breakfast Burrito' have been known to destroy hangovers at first sight. If you can hang on in there for a few extra hours the likes of Beef & Pudding and Solita serve equally comforting 'brunch' menus and even offer brunch cocktails for that last resort, a hair of the dog.
(Read more about breakfast in Manchester in Great Breakfasts In Manchester)
Winter Warmers
Of course comfort food isn't just about curing hangovers, winter warmers are a big part too. Think stews, soups and braised meats: for those look no further than the quirky Whim Wham Cafe or Mr Thomas Chop House, the latter do a great Fish & Chips too, a comfort food classic.
Pie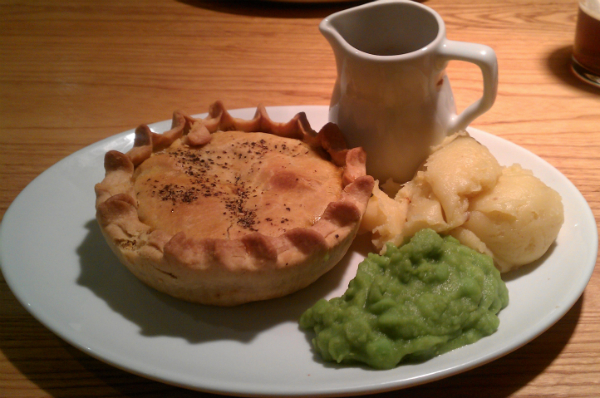 Another comfort food classic is the humble pie, particularly in winter. Delicious things in pastry, what's not to love? Pie & Ale in the Northern Quarter have a menu full of them - from traditional steak and ale or chicken and bacon to more unusual options including kangaroo or wild boar and mozzarella.
Sunday Roast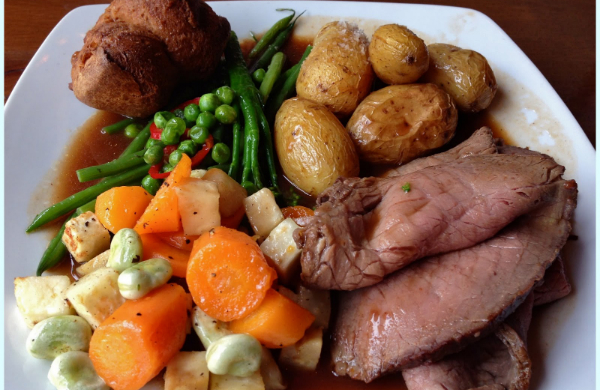 There are few more comforting entire meals than a Sunday roast, a plateful of meat, crispy roast potatoes, Yorkshire puddings and masses of rich, warm gravy is my idea of comfort food heaven. Again Manchester has plenty to offer when it comes to great Sunday roasts, Mr Coopers House & Garden in the Midland Hotel is up there with the best of them and excellent value too.
(Read more about Sunday roasts in Manchester in 8 Options for Sunday Lunch In Manchester)
Cake
The ultimate comfort food for most people seems to be sweet and sugary, be they indulgent puddings or cakes. Home Sweet Home scores double points as not only do they offer some of the most comforting breakfast dishes in town but also the best cakes too. Similarly huge, indulgent and elaborate cakes can be found at Sugar Junction and Teacup, all in the cake capital of Manchester, the Northern Quarter!
(Read more about cake in Manchester in Cuckoo for Cake)
So hopefully next time you're feeling cold, hungover or just a little bit down you know where to go to get the food equivalent of a big hug.
More Great Articles About Food in Manchester
Dining Out On A Diet In Manchester
Manchester's Mad for a Mexican
____
Hungry? Find a deal for restaurants in Manchester.
BY: Shaun Barnes
Shaun is a self-confessed food geek. He thinks about food most of the day and may be addicted to dining out. In the couple of years that he's been writing about his experiences he's reviewed over 150 restaurants, the majority of which are in Manchester and the North West area. But his ever growing list of places to visit is just as long.