Where to Scoff Chocolate in London
BY: Ben Norum |
26 Mar 2015
Few foods are as internationally loved and lusted after as chocolate. Luckily for us Londoners, we have easy access to some of the very best – from fabulous fondants to creative cocktails. With our guide to the best chocolate in London, you need never settle for medi-choc-rity again...
London's Best Brownies
Squidgy. Gooey. Rich. Moist. If a brownie can be described as all these things then it's a winner. One place where they're reliably outstanding is bakery and confectioners Konditor & Cook, which has branches in Borough Market, Chancery Lane, the Gherkin, Spitalfields and Waterloo. For the ultimate experience try their HASH brownies, which are perfectly legal; they feature hazelnuts, almonds, spices and honey.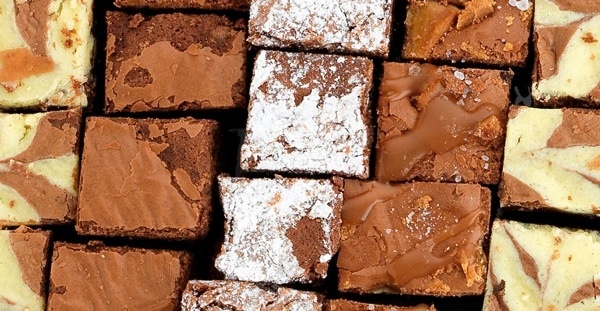 Konditor & Cook, various locations
London's Best Chocolate Fondant
For ultimate decadence, you can't beat Galvin At Windows. It's a pretty sweet affair anyway, what with French Michelin-starred cooking and views over Hyde Park from its 28th floor spot. But for chocaholics, it's worth a visit for the chocolate fondant alone. It comes with praline for added crunch, and you need just tap its centre to unleash a gooey stream of molten dark chocolate sauce.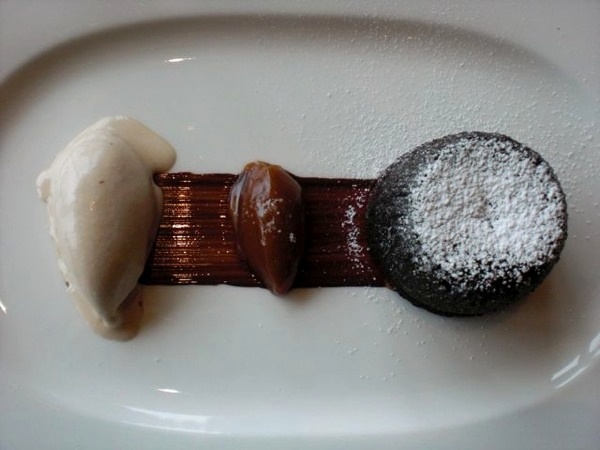 Galvin At Windows, London Hilton on Park Lane, 22 Park Lane, W1K 1BE
London's Best Chocolate Fondue
Teeny Shoreditch bistro Walluc specialises in Italian wines and both cheese and chocolate fondues. The latter comes with strawberries and banana chunks for dipping and is suitably rich, creamy and gloopy. There's a pleasantly cosy and homely feel about the place anyway, but head there when live music is playing for the best atmosphere.
Walluc, 40 Redchurch Street, E2 7DP
London's Best Chocolate Truffles
Paul A Young is one of the most exciting chocolatiers in the UK – if not the world – and his truffles are particularly great. He uses traditional techniques, artisan processes and the highest quality ingredients, but – unlike many of his contemporaries both here and across the channel – he's not afraid to experiment. Truffle flavours include Marmite, port and stilton and wild strawberry and pink peppercorn. For the biggest selection visit his Soho shop.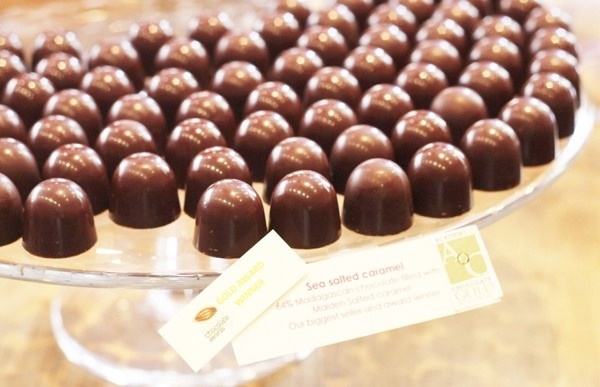 Paul A Young, 143 Wardour Street, W1F 8WA
London's Best Chocolate Cocktail
How do you beat chocolate? You mix it with booze, of course. There are many decent choc-tails out there that are well worth a try, but the most incredible is served at Artesian on Great Portland Street. The humorously named 'Selfie Compatible' cocktail is served in an asymmetric glass within a smoke-filled cylinder. The smoke is chocolate flavoured and drinkers are recommended to suck it up with a straw and swirl it around their mouths before sipping the cocktail itself – a blend of rum, beer and bitters. With creations like this, it's easy to see why the bar has repeatedly been voted the best bar in the world.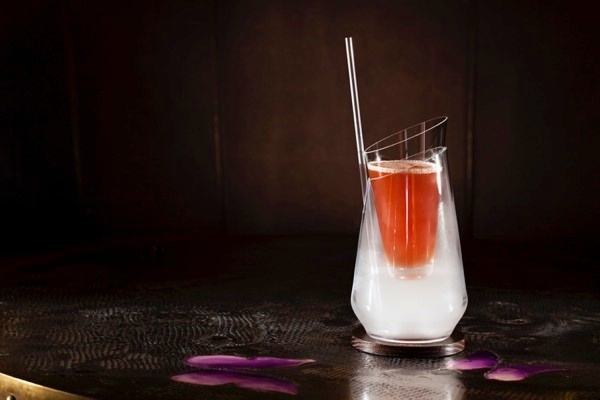 Artesian, The Langham, Portland Place, W1B 1JA
London's Best Hot Chocolate
Head to Peckham café and chocolate shop Melange for a taste of the city's best and most indulgent hot choc. As well as the classic (though far from ordinary) version, it can be made with either soya milk or coconut milk, and there's the option of adding warming spices including cardamom, cinnamon and nutmeg. There's even the option of cocoa tea.
Melange, 184 Bellenden Road, SE15 4BW
A Chocoholic Restaurant
It sounds like something from the imagination of Willy Wonka, but Borough Market is home to a real-life restaurant dedicated to chocolate. Rabot 1745 – which is run by Hotel Chocolat – is named after a chocolate plantation in St Lucia (and the date it started), and serves a menu of dishes cooked with chocolate. It's more subtle than you might think, with cocoa nibs being used like a spice and white chocolate added to mash to give a luscious creaminess.
Rabot 1745, 2-4 Bedale Street, SE1 9AL
Healthy Chocolate – Yes, Really
Camden café, bar, food shop and general bohemian hotspot Inspiral Lounge is out to prove that chocolate can be good for you. In its pure form, chocolate is as full of antioxidants as so-called superfoods such as pomegranates and blueberries. That's exactly what you get in the 'raw' chocolate cakes and dark chocolate truffles at Inspiral Lounge, which are made using only natural unrefined sugars and are not heated above 42°C in order to keep all the goodness intact. They taste good, too.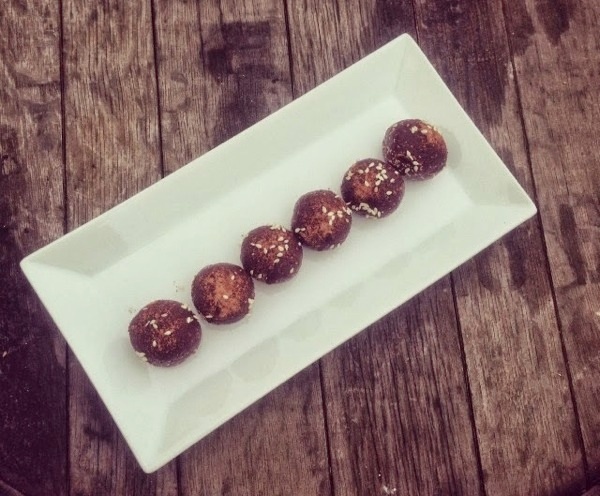 Inspiral Lounge, 250 Camden High Street, NW1 8QS
Chocolate Tours
If you want to discover even more of the capital's top chocolate dishes and destinations, book a place on a Chocolate Ecstasy Tour. Hosted by Jennifer Earle, the tours take different forms but always lead guests around some of London's top chocolate destinations, stopping off for tastings along the way. Options include daytime ambles around Mayfair and Chelsea, a Soho-based evening chocolate tour, a tasting of different chocolates from around the world, and a coffee and chocolate tour around Notting Hill. Though tourists will enjoy them, they're primarily targeted at locals.
Related Reads
Broadway Market London - Top 8
The Best Breakfasts in London Town
Round up of the Best Cheap Eats in London
____
Find a deal for restaurants in London.
BY: Ben Norum
Ben Norum has been writing about London's food and drink scene for more than six years, watching it change and grow considerably in that time. He has contributed to publications including Time Out, Square Meal and the Standard and is food and drink editor at Londonist. He has also helped set-up and run various markets and food festivals across town, as well as flipping the odd burger. If not in a restaurant, bar or pub he's most likely to be found annoying his neighbours by using a food smoker on his balcony. Follow Ben on twitter @BenNorum.