Who Serves the Best Ice-cream in Belfast?
BY: Gemma-Louise Bond |
28 Oct 2014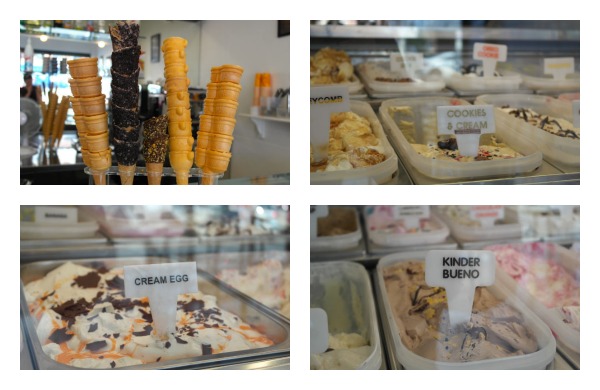 Homemade ice-cream is somewhat of an addiction in Belfast. Everyone has their favourite local ice-cream shop that serves creamy homemade ice-cream. Northern Irish companies such as Mauds and Morelli's are all popular chains but I've decided to share my favourite independent one-offs.
Fusco's
Fusco's has two branches - one beside Casement Park in Anderstown and one at the Ardoyne Shops. Fusco's is well known for their wide array of flavours from classic Vanilla, Strawberry and Honeycomb to Cookie Dough, Crunchie, Coconut, Kinder Bueno and more. It's the perfect place to take kids who love a treat. I recently took my friend's little twin girls who were fascinated by all of the flavours on offer - even when we sat down to eat our ice-cream they couldn't stop looking at the counter! The little girls opted for the Harry Potter flavour - lilac in colour with coloured stars in it.
My top choice: Large cone with Kinder Bueno ice-cream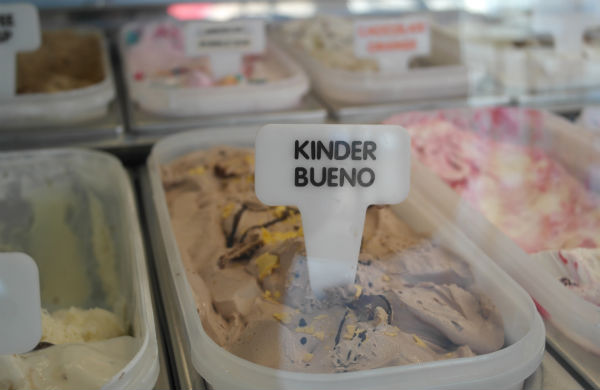 W.J. Desano
Located on East Belfast's iconic Newtownards Road, the Desano family have been making ice-cream since the late 1920s and it's easy to see why. The creamy vanilla delight was favoured by legends such as George Best. Desano's have stuck to the plain vanilla recipe and I personally adore it. It tastes so delicious and it's rewarding to know that it has been crafted on the premises without additives.
My top choice: A nougat wafer with chocolate and nuts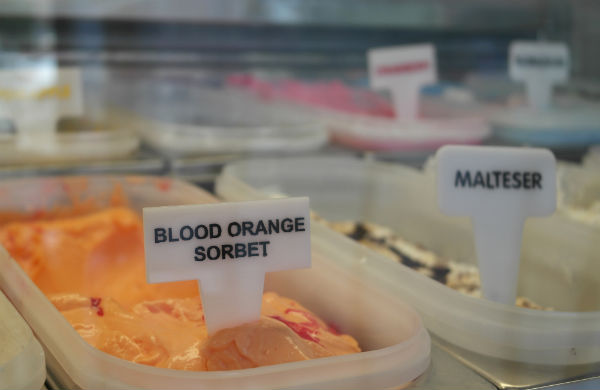 Rossi's
A North Belfast friend once told me the whole of the Antrim Road was raised on two things: chips from Manny's and Rossi's ice-cream. Rossi's is the type of ice-cream shop you love as a kid- it sells sweets, ice-cream and milkshaks. Rossi's is hugely popular with school kids on their lunch break and when I visited one Sunday evening it was buzzing with young families and slightly hungover 20-somethings looking for a sugar fix. I love Rossi's as it seems to be one of those places that really signifies Belfast corner-shop culture.
My top choice: A classic tub - you'll want to eat lots of this ice-cream!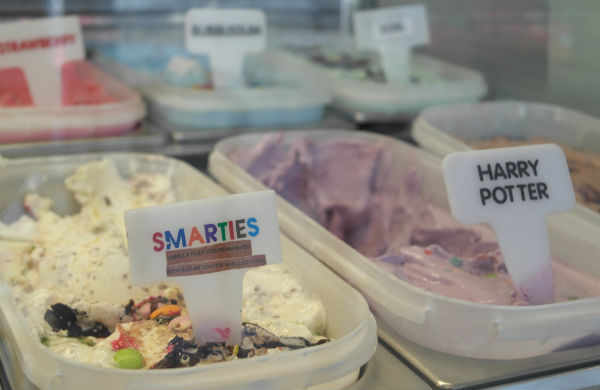 Yea-Yo
Okay, okay so I know I'm cheating. Yea-Yo is the newest addition to Holywood's main street and in the style of many popular American chains, sells frozen yoghurt. The yoghurt is dispensed like "Mr Whippy" ice-cream and tastes delicious. Available in original or strawberry, the yoghurt is then topped with anything from strawberries to Oreos or nuts. This makes a great alternative for those needing a sugar fix but wanting to cut down a little. I also noticed on my visit that many parents seemed to be using it as a bribe for their children to eat more fruit! Each to their own. I really enjoyed my first Yea-Yo experience. It was very filling even though I only picked a small tub!
My top choice: Get a large tub with strawberries and Oreos to share with your mates!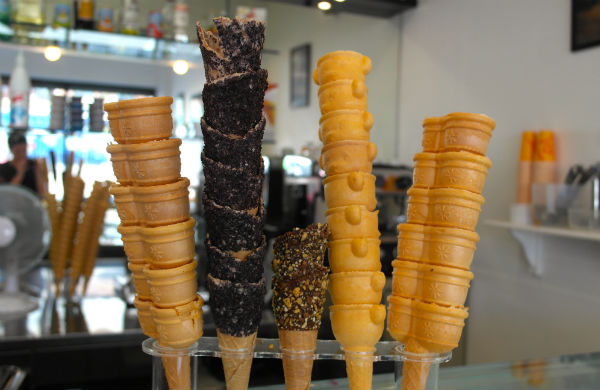 Be sure to let me know your favourite Belfast ice-cream parlour (or ice-cream alternatives!) by tweeting me @GemmaLEBond.
____
Find a deal for an ice-cream parlour in Belfast.
BY: Gemma-Louise Bond
Lifestyle blogger student in search of inspiration, lipstick, shoes, a fabulous meal and exploring the city I was born in and love. Connect with Gemma-Louise via her blog www.thatbelfastgirl.blogspot.com or via Twitter @GemmaLEBond