Why Ulster Folk and Transport Museum is a Belfast Must-see
BY: Jeff Meredith |
13 Oct 2014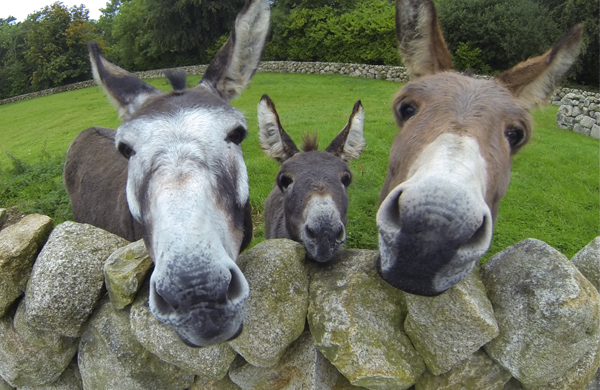 Visiting the Ulster Folk and Transport Museum is a place often visited when you're a kid and on a school educational trip. As an adult it just isn't on the radar as somewhere you'd think to visit, which is a shame, because this treasure of a museum is packed full of our local history.
Split into two sections, the 170 acre museum is half transport focussed and half rural life focussed. Personally, I prefer the 'folk' part of this world class facility and on a recent visit I spent about three hours walking around what is essentially the beautiful Irish countryside.
Arriving at the folk museum, the first thing you see is a reconstruction of Ballycultra Town, complete with a central square, churches, and retailers. You will find 'locals' in period costume as they go about their daily life and watch them working on traditional crafts. The town consists of buildings from traditional Ulster towns which have been dismantled at source and rebuilt to create Ballycultra.
Passing through the town you head out into the rural area, where farms and homes have been lovingly rebuilt and maintained to bring back to life the Ulster countryside from over 100 years ago. The walk is peaceful and really feels like you are stepping back in time as you wander along country lanes dotted with period homes and farms with animals. It's a glimpse of life before cars, with horses and carts, blacksmiths and craftsmen, country lanes and country homes. It's just serene and calm and leaves you yearning for a life in the calm of the country.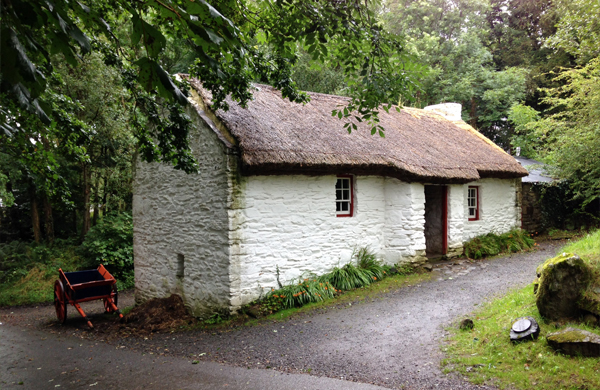 By total contrast, over at the transport museum it's all about big steam trains, iconic cars, the Titanic exhibition and many other modes of transport. Children run around not knowing what to climb on to next as they pretend to be the driver of the trains or in charge of a fire engine, while adults get nostalgic about steam train journeys and the famous DeLorean motor car.
If you have the time and energy, visiting both museums is a full day trip, so don't underestimate how long you will need if you want to take in the full experience.
The museum is only seven miles outside Belfast and is easily accessible by train from the city centre. Trains to Bangor stop at the Cultra halt and the transport museum is a short walk from the halt.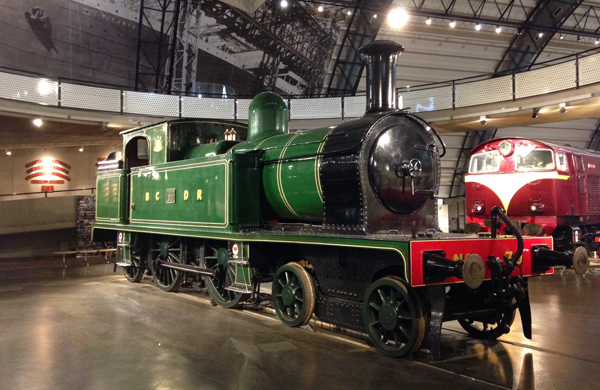 Admission prices vary, but I recommend the annual family pass at £70 for 2 adults and 3 children, as maybe you, but definitely the kids, will want to go back for more.
Summer opening hours are: Tuesday-Sunday 10am-5pm (and all bank holiday Mondays)
Tip: Don't be put off by the map, as the distance between the sights is much shorter than it seems.
Related Articles
Workout, Relax or Play at Stormont
From Dinosaurs to Dior: Belfast's Ulster Museum
The Best Belfast Tours - Discover Belfast by Boat, Bus, Bike and Belly
____
Discover more things to do in Belfast.
BY: Jeff Meredith
Jeff Meredith runs popular Belfast blog, BelfastTimes.co.uk. He describes his blog as an online magazine for the city and covers fashion, restaurants, theatre, events and launches in the greater Belfast area. Jeff can be found on his blog, Facebook and Twitter promoting, plugging and reviewing the best things happening in and around the city of Belfast.