Workout, Relax or Play at Stormont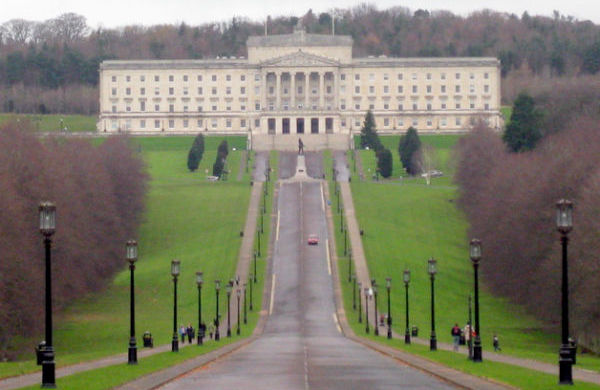 Home to the Northern Ireland Assembly, Stormont Parliament Buildings is one of Belfast's main tourist attractions and a popular destination for locals. While its many visitors walk or run the mile-long Prince of Wales Avenue, the vast Estate houses many hidden treasures - each time I visit, I stumble across something new. It is the perfect destination for a (free!) day out with family and friends in impressive surroundings. Here are a few of the reasons I love to visit...
Walking and Running Paths
Rain, hail or snow, the paths at Stormont are well trodden. In Summer you'll find people picnicking at tables dotted among the trees or sunbathing on the same banks they sledged down in winter. As well as the traditional uphill walk, within a few steps you can escape into what my kids call the Gruffalo Forest - marked walkways through attractive woodland with mature trees, foliage and streams. Wooden benches line the main path, so you can rest whenever you like - and the stunning views across Belfast make the reasonably steep walk to the top worthwhile.
Tours
Guided tours of Parliament Buildings are free and open to the public while the Assembly is in session, at 10am and 3pm Monday to Friday (excluding Bank Holidays and Christmas). It's really worth the effort to explore the impressive interiors flanked with cream marble and chandeliers and learn the history of the building with its interesting nuances. For example, it is exactly 365 feet wide, representing a foot for each day of the year.
Children's Play Park
This large, well maintained park is a great place to visit with a group of children. With plenty to entertain all ages from tiny tots upwards, it is the fair-weather venue of choice for many young families. My own two have been going there since they were babies and still love it at ages six and nine. With plenty of picnic tables and public toilets in the fully enclosed grounds, it's a great place to while away a few hours. A little van selling fresh coffee and smoothies keeps parents happy too.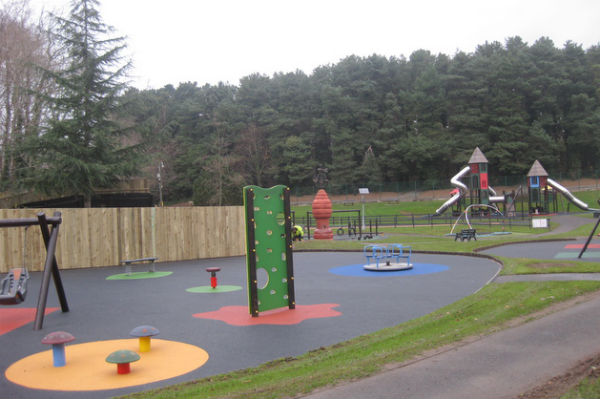 Outdoor Gym
A recent discovery for me is this fenced off outdoor gym, located left immediately inside the front gates. It is home to sturdy workout equipment including a seated leg press, cross trainer and air skier. Working out in the fresh air and natural surroundings somehow feels more fun and less of a chore than a sweaty gym. Teamed with a walk or run, this is a great way to workout for free, weather permitting.
Refreshments
If, like me, you enjoy good coffee and cake after a long walk, then Storm in a Teacup cafe and bistro is worth a visit. Portions are generous and I can recommend the carrot cake! Situated outside the side gate of Stormont, walk to the top of the hill and take a left downhill.
More Information
Parking at Stormont is available outside the front gates on the Upper Newtownards Road, at the side gates via Massey Avenue or in a car park around 250m past the main gates near sports pitches.
Regular Metro bus services (20a and 23) are also available to and from the Estate.
Find out more and watch a virtual tour here: http://www.niassembly.gov.uk/Visit-and-Learning/Visiting/Tours/
____
Click to see our deals on things to do in Belfast.
BY: Nic
Nic is a Belfast beauty blogger, freelance writer and mum, with a penchant for Chanel lipstick, shopping & strong coffee. As editor of Strawberry Blonde Beauty, she helps steer women through the beautysphere with reviews, tips and the lowdown on the latest releases. Nic loves exploring Belfast's thriving cultural scene and agrees with Dorothy that there's no place like home.