In a Nutshell
This durable and versatile hedge trellis is expandable and can contract down for easy storage; requires no watering or pruning
Product Details
Today's Groupon offers Artificial Hedge Trellis, distributed by Van Meuwen.
Durable and versatile
Made from polyester, polyethene and willow
No maintenance
Hide unsightly walls, fences and bins
Designed to be weather-resistant
The colour remains the same all year round
Size: 1m x 2m
Images shown are for guidance only of the expected results from plants upon maturity. Different growing conditions may vary results.
Customers should check whether plants are suitable for their homes and gardens before purchasing.
Shipping only to most of GB mainland.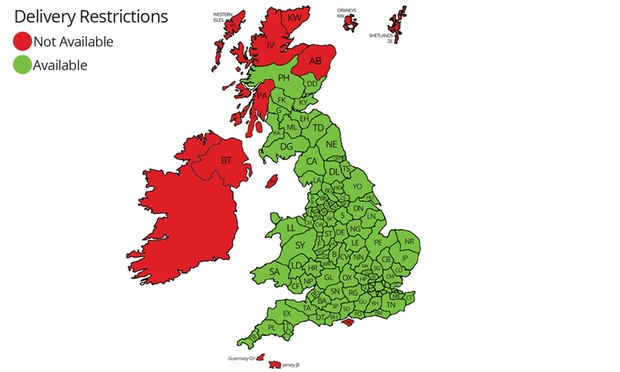 Fine Print
Delivery: Free. Allow an estimated 7 working days (Monday to Friday).
Whilst every effort is made to dispatch live plants and flowers on time, hot and cold temperatures as well as excessive rain can affect the viability of the plants we select to dispatch to you. In these circumstances, you may experience a short delay whilst we ensure that only healthy plants and flowers are dispatched to you.
Shipping only to most of GB mainland.
Your order: Order will be dispatched to the delivery address entered at checkout. Delivery address cannot be amended after order is placed.
Original value: Based on online price as sold by Wayfair, checked on 16.02.2022.
Seller Information and queries: Product sold by Lassic Ltd.
Registered address:
Dawson Lane
BD4 6HN Bradford
West Yorkshire GB.

For pre-purchase queries contact: customerservices@lassic.co.uk.

For post-purchase queries, Returns and our Returns Policy, click here.

No returns or refunds accepted on this item unless defective.

Groupon may need to submit phone numbers and email addresses to its suppliers and/or courier companies to assist with the delivery of an order. They will only use those details to contact you to assist in the successful delivery of the order.