In a Nutshell
Prepared fresh per order, these cold-pressed juice sets can help make one feeling refreshed and more energetic
Product Details
Today's Groupon offers a three- or five-day cold-pressed juice set, distributed by Super Eleven Shake.
Cold-pressed juices made fresh per order
May assist with weight management goals
Can help with relaxation and sleep patterns
Aim to improve the skin look

Each juice package contains an informative booklet to assist with the program and process

Hydrating with mineral water, maple syrup sweetens its taste

Added benefits include the ingredients' minerals, zinc, iron plus vitamins A and C

| | | | | |
| --- | --- | --- | --- | --- |
| Ingredients: Mineral water | Lemon | Cinnamon | Cayenne pepper | Maple syrup |

Nutritional Information Per 100g Serving
Energy (kcal) 13.9
Protein (g) 0.1
Carbohydrates (g) 2.7
Of which sugars 2.5
Fat (g) 0.3
Of which saturates <0.05
Shelf life: 10 days
How it works:
Receive a voucher
Follow instructions on the voucher in order to redeem a promotional code and choose a Juice plan
The juices are prepared fresh and per order and dispatched for delivery Tuesday - Friday with Dpd for urgent delivery
Please note that some of the products contain allergens. Please refer to the packages for all information. While every care has been taken to ensure product information is correct food products are constantly being changed so ingredients, nutrition content, dietary and allergens may change. Please contact the original manufacturer for updated ingredients.
Shipping only to most of GB mainland.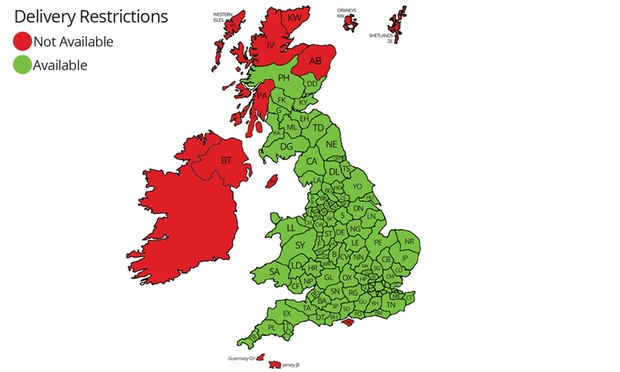 The Fine Print
Delivery: £6.99 (not included). Allow 7 working days. Once you have redeemed your voucher code you will have the option of selecting a delivery date, Tuesday - Friday. All orders are dispatched by DPD on an express next day service. Shipping only to most of GB mainland.
Using your Groupon: Go to Super Eleven Shake, copy and paste your Groupon into the required field and pay any postage. Place your order before 11.04.2021.
Returns and queries: By purchasing a Groupon, you are purchasing a voucher for the products as described above. The order will be fulfilled by Super Eleven Shake. For queries contact: team@superelevenshake.com. For more information about your order, pricing and delivery, see the FAQ.

No returns or refunds accepted on this item unless defective.

Groupon may need to submit phone numbers and email address to its suppliers and/or courier companies to assist with the delivery of an order. They will only use those details to contact you to assist in the successful delivery of the order.

Customer Reviews
100% Verified Reviews
All reviews are from people who have purchased this product.
It was great but still expensive even eith voucher