In a Nutshell
Featuring programmable buttons, this coffee machine comes complete with 40 mixed coffee pods and two double-walled glasses
Product Details
Coffee Machine
Compatible with Dolce Gusto and Nespresso coffee pods
Programmable features: one can program the small and big button to desired extraction (e.g small button 40ml, big button 120ml) by holding down the button until the desired amount of water is extracted
Comes with a manual, drip tray, for two adaptors and two double-walled glasses (250ml each)
Model: AC-514K
Rated voltage: 220-240V AC
Rated frequency: 50/60 Hz
Rated power: 1450W
Water tank capacity: 600ml
Size: 115mm (W) x 280mm (L) x 250mm(H)
Material: PP
Friends Mixed Variety Box
Each option contains four boxes, 10 pods for each box
Compatible with all Dolce Gusto coffee machines
Comes in four indulgent varieties based on the nation's favourite coffee types: classic cappuccino, creamy café au lait, foamy latte macchiato and velvety caramel latte
Ingredients: milk powder (82%) (skimmed milk powder, whole milk powder), coffee (17%) (instant coffee 16%, roast and ground coffee 1%), anti-caking agent (silicon dioxide)
| Nutrition | Per 100g |
| --- | --- |
| Energy – kJ | 1624 |
| Energy - kcals | 388 |
| Fat | 8.9g |
| of which saturates | 5.5g |
| Carbohydrate | 46.4g |
| of which sugars | 46.4g |
| Fibre | 3.4g |
| Protein | 28.6g |
| Salt | 0.82g |
Friends central perk cappuccino pods
Ingredients: milk powder (51%) (skimmed milk powder, whole milk powder), sugar, coffee (10%) (instant coffee 9.5%, roast and ground coffee 0.5%), dried glucose syrup, coconut oil, natural flavouring, anti-caking agent (silicon dioxide), stabiliser (disodium phosphate)
| Nutrition | Per 100g |
| --- | --- |
| Energy – kJ | 1688 |
| Energy - kcals | 400 |
| Fat | 7.8 |
| of which saturates | 5.5g |
| Carbohydrate | 63.6g |
| of which sugars | 59.2g |
| Fibre | 2.0g |
| Protein | 17.8g |
| Salt | 0.63g |
Friends cental perk caramel latte pods
Ingredients: milk powder (50%) (skimmed milk powder, whole milk powder), sugar, coffee (12%) (instant coffee 11%, roast & ground coffee 1%), anti-caking agent (silicon dioxide), natural flavouring
| Nutrition | Per 100g |
| --- | --- |
| Energy – kJ | 1637 |
| Energy - kcals | 387 |
| Fat | 5.5g |
| of which saturates | 3.4g |
| Carbohydrate | 65.5g |
| of which sugars | 65.0g |
| Protein | 17.7g |
| Salt | 0.50g |
Friends central perk latte macchiato
Ingredients: milk powder (74%) (skimmed milk powder, whole milk powder), coffee (14%) (instant coffee 13.3%, roast and ground coffee 0.7%), sugar, anti-caking agent (silicon dioxide).
| Nutrition | Per 100g |
| --- | --- |
| Energy – kJ | 1658 |
| Energy - kcals | 392 |
| Fat | 6.8g |
| of which saturates | 4.3g |
| Carbohydrate | 57.3g |
| of which sugars | 47.9g |
| Protein | 24.8g |
| Salt | 0.68g |
Shipping only to most of GB mainland.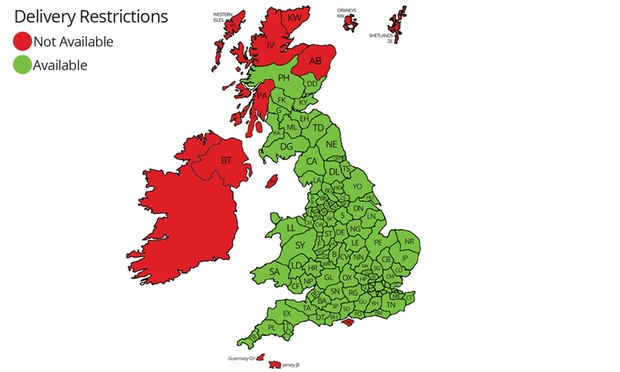 The Fine Print
Christmas Delivery: Orders placed up to 15.12.2020 will be delivered on or before the 24th December. Orders after this date may not arrive in time for Christmas. Orders between Christmas and New Year could take longer than advertised.

Delivery: Free. Allow 7 working days (Monday to Friday). Shipping only to most of GB mainland. Please provide a mobile number for delivery.
Your order: At checkout you will be prompted to enter a delivery address. Delivery address cannot be amended after order is placed.
Returns and queries: Products sold by Groupon Goods Global GmbH. For this deal the Terms of Sale and the Returns Policy of Groupon Goods Global GmbH are applicable. For more on Groupon Goods Global GmbH, see the FAQ.

Groupon may need to submit phone numbers and email address to its suppliers and/or courier companies to assist with the delivery of an order. They will only use those details to contact you to assist in the successful delivery of the order.