Highlights
Learn the essentials of skincare, the perfect base and smokey eyes using MAC products and face charts, illamasqua, Bobbi Brown and KIKO
Groupon Customer Reviews
100% Verified Reviews
All Groupon reviews are from people who have redeemed deals with this merchant. Review requests are sent by email to customers who purchased the deal.
It was not a great experience at all. They don't offer everything that's mentioned on the voucher at all. No welcome drink, goodies .. simply to attract customer they have mentioned it. Online videos on YouTube is by far better. It's mainly to promote their own products and business. It's like we pay and go to bring home some products they talk us into. Waste of time, money, and energy. The girl who tried to explain about the makeup was okay she tried something but management not great. Place was okay, location I felt very hard to locate them.
Very helpful and friendly
Such a lovely place. Very chic!. The staff are lovely. Social distancing enforced, face masks worn, water/coffee provided. Space for coats too be hung up, toilets on site. A proper make up studio. Multiple selection of brushes available per person- so no sharing is required. Option to bring in your own make-up brushes to use. Make-up artist who gives the tutorial is very experienced and knowledge able. The class is small enough to get individual attention. It is rushed towards the end, so as the other previous reviews state- you don't get as much practical time after all the theory has been taught. I was lucky to attend and meet with a friendly group. There is a huge amount of make-up products available, matched to your skin tone to be used throughout the practical demonstrations. It is a really good experience and good deal. Don't miss out!
About This Deal
The Deal
Those wanting to be fluent in the art of perfect make-up can enrol on a three-hour masterclass. Pupils are welcomed with a drink, before beginning the tuition where students will learn a multitude of tips and skills to master false lash application, day and evening looks, blush tips and face charts. During the practical element, students will focus on various eye techniques in groups of up to eight. Classes will demonstrate using a range of branded products such as MAC, Illamasqua, Bobbi Brown, Dior and more. Upon completion students can take advantage of further discounts of up to 50% on Make Up London Academy courses and products, as well as taking home a lipstick. A taster of highlighting and contouring is also shown. Featured in Cosmopolitan Magazine.
Read more about this deal here.
Choose from the following options for a three-hour make-up workshop:
£29 for one person (85% off)
£58 for two people (85% off)
£99 for three people (83% off)
£99 for four people (87% off)
Deal includes MAC face chart.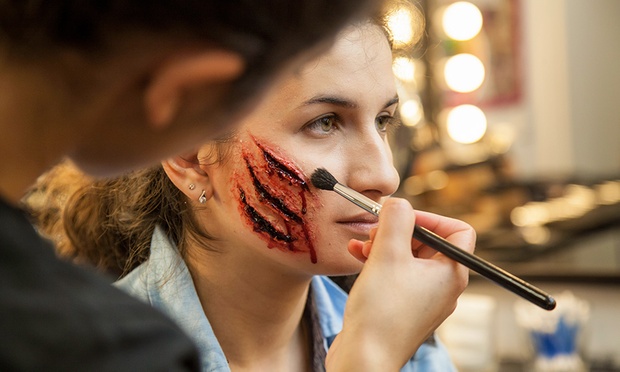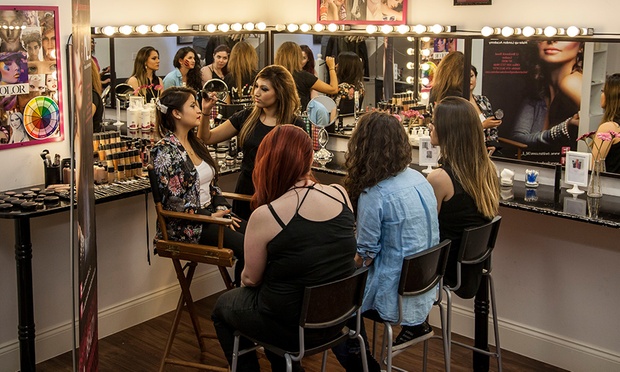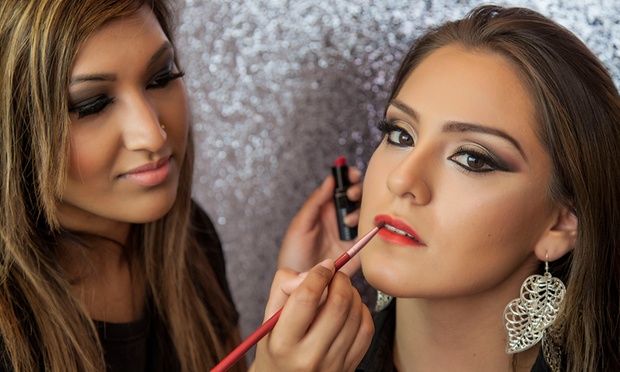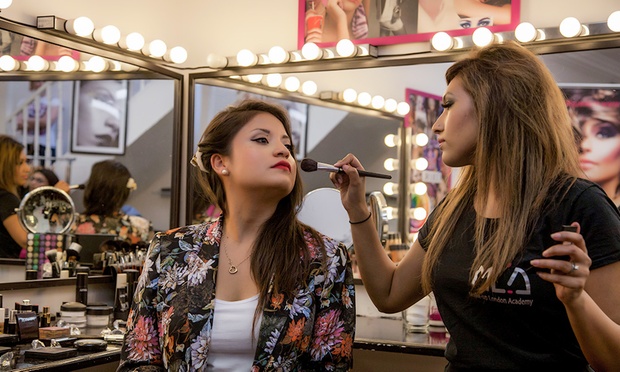 The Merchant
The Make-Up London Academy makes use of illustrious brands like MAC, Bobbi Brown and Illamasqua to teach the tips and tricks of the beauty industry. Their services have been featured in the December 2015 issue of Cosmopolitan. Their graduates are part of an experienced beauty team managed by their head make-up artist and have worked backstage on clients such as ASOS, H&M and New Look. The school's resident tutors run both full and part-time courses in everything from smokey eyes to Asian bridal make-up. With advanced courses students get the chance to work alongside pros at prestigious events, such as Cosmopolitan Fashion Fest and Birmingham International Fashion Week. Courses run every day based in the creative hub of Camden. The latest addition to the school's services is the MLA kids' spa, where little ones can be pampered like a grown-up.
Reviews
The Make-Up London Academy is sitting pretty with over 13,000 likes on Facebook.
Details verified 14 October 2015.
Fine Print
Validity: Expires 90 days after purchase.
Purchase: Limit 1 per 1, 2, 3 or 4 people. May buy 9 additional as gifts.
Booking required. Email mla.masterclass@makeuplondonacademy.com with the preferred date and time of class and with the voucher attached. 72-hour cancellation policy.
Restrictions: Valid Mon-Sun 9.30am-12.30pm, 1.30pm-4.30pm or 5.30pm-8.30pm. Must be 16 or older. Under 18s must be accompanied by an adult. Equipment provided, although there is the option to provide your own. Classes must have at least 5 people booked to proceed. Valid on option purchased only.

About Make Up London Academy