5 Best Free Fashion Apps
BY: Jess Hardiman |
15 Apr 2015
The fashion industry all too often sucks up many of our hard-earned pounds, but here are 5 apps that might redress the balance – leaving more money for shoes!
Depop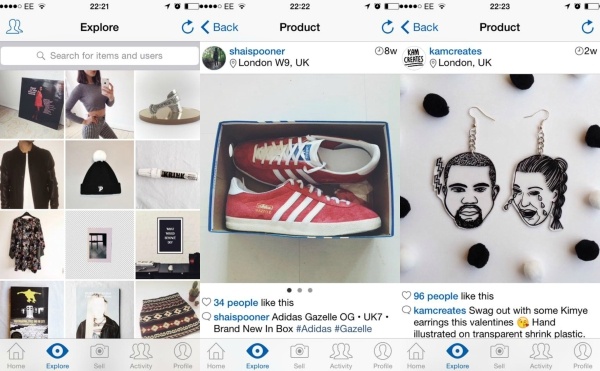 Billed as 'a little shop in your pocket', Depop is a social mobile shopping app that lets you buy and sell items quickly and conveniently. Founded in Italy in 2011 by a Milanese entrepreneur and now run from its head office in Shoreditch, the app acts as a marketplace that you can take with you wherever you go so that browsing and discovering style is both fun and instant. It's the social element, though, that gives Depop its charm, as it lets you follow friends and keep an eye on what they're selling, as well as posting directly to your Facebook or Twitter feed to promote your hoard.
Polyvore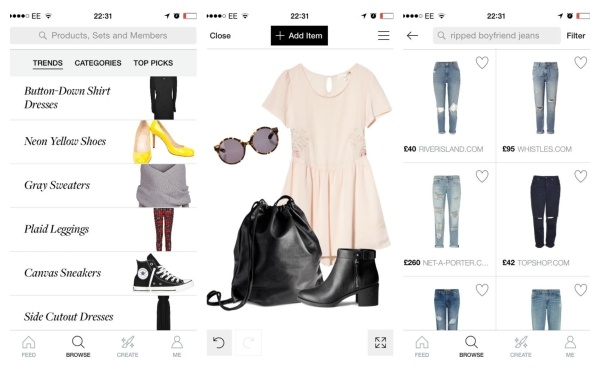 Polyvore is a total Godsend to fashionistas, providing a platform upon which to unleash the creativity and playfulness that style should advocate. Deemed by many as feeling more like a game, Polyvore began life as a popular website that lets you create unique collages, bringing together any styles and looks that you've stumbled across and fallen in love with. These 'sets' can then be shared socially, which becomes a great way to express your approach to fashion to others around.
The Hunt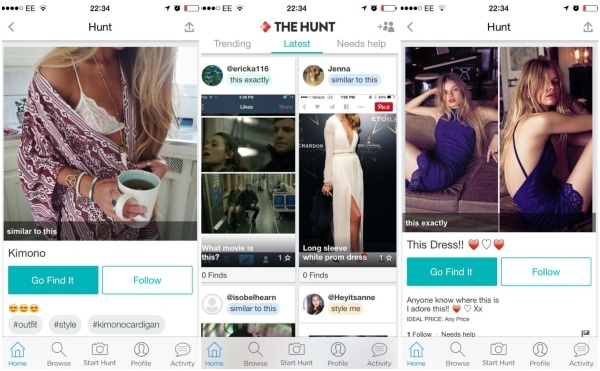 The Hunt caters to the 'I've got to have it' urgency that fashion often entails; that frenzied feeling you get when you finally find the perfect product, only to find out it's sold out in your closest branch and cannot be unearthed anywhere else. To solve such first world problems, The Hunt launched its UK version of the popular app in late 2014, connecting you with 3.5million users to create a community that tracks down the items we covet on our quest for style.
Trendabl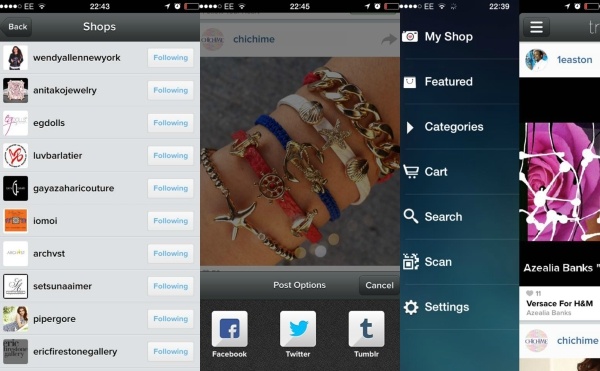 A great fashion app for sharing style, Trendabl claims to be the first ever fully-integrated social media community and e-commerce platform – or, in simpler terms, it's the only app that allows you to shop from multiple stores and checkout with just one click. Thanks to this, you can browse hundreds of shops from the ease of your mobile phone or tablet, carefully collating entire outfits using pieces from a variety of retailers and brands but buying everything all in one go. If you can't find exactly what you're after, the 'Find it' function will search for similar alternatives, and there's even a curated roster of Tastemakers from which you can draw the ultimate style inspiration.
Pinterest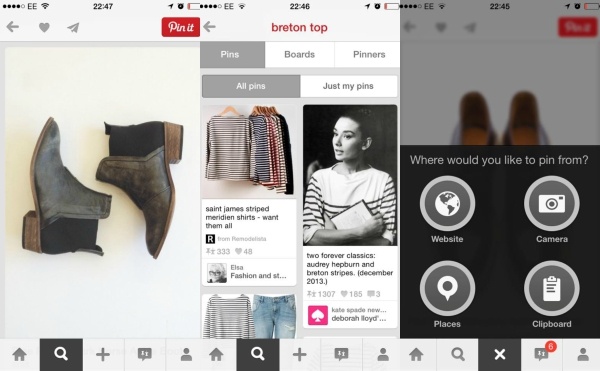 Not strictly a dedicated fashion app, but what Pinterest may lack in overt relevance it makes up for in inspiration points. Pinterest is an app that somehow manages to tame the beast that is the internet, and streamline it into a manageable feed of beautiful things. You can use the app or online website equivalent to either browse fashion to buy pieces directly from the links, or simply spend hour upon hour cruising through looks to help you ascertain what it is you want to achieve from style.
____
Browse our deals for shopping in Manchester.
BY: Jess Hardiman
A strong believer in both a flick of liquid eyeliner and a sturdy beehive, Jess Hardiman loves to find her style inspiration from unlikely places – whether it's classic French cinema of the 60s or just anyone who can resuscitate lifeless hair. In 2013 she was awarded 'Magazine Journalist of the Year' at the Manchester Student Media Awards, and these days you'll find her over at listings website Manchester Wire or her own blog, where she also enthuses about anything from Woody Allen to a glass of sherry.