5 of the Most Authentic Chinese Restaurants in London
BY: Chris Pople |
1 Sep 2014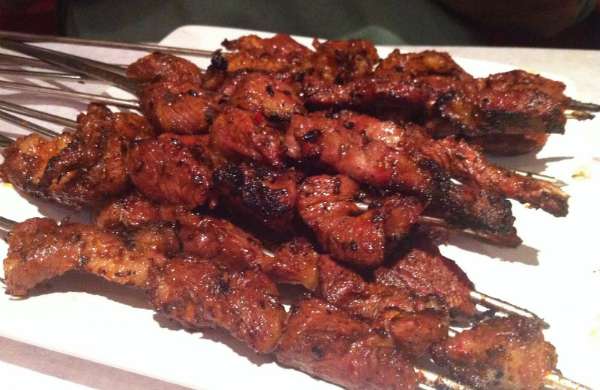 There's no shortage of Chinese restaurants in London if all you're after is a portion of sweet and sour pork balls and egg fried rice. For the good stuff, you have to know not just where to go but what to ask for – many great (e.g. Sichuan) restaurants have a list of high street favourites for timid English people and a secret menu of spicy regional specialities for those brave or, er, Chinese enough to deserve it. Here are some of the best places to indulge your passion for peppercorns:
Gourmet San
This small, homely spot on the otherwise largely unloved Bethnal Green Road serves huge portions of Sichuan specialties for not much money, and is generally very busy as a result. From chicken cooked in coca cola (yes this really is a thing) to whole crab with Sichuan peppercorns. The food and décor in Gourmet San is so authentic the building could have been airlifted from Chengdu – note the little bits of fluorescent card on the walls with daily specials scribbled in Mandarin. Fortunately most of the menu is in English.
Chilli Cool
A Kings Cross stalwart, and, for many Londoners, the place where their infatuation with Sichuan food was born. The food in Chilli Cool is uncompromisingly authentic and often eye-wateringly powerful, so there's no better place to find out whether this kind of thing is for you. Crispy pig's intestine, man and woman offal slices, fire-exploded kidneys - all the greatest hits are here - churned out at a rate of knots by a single chef working in a space the size of a broom cupboard. A most impressive operation.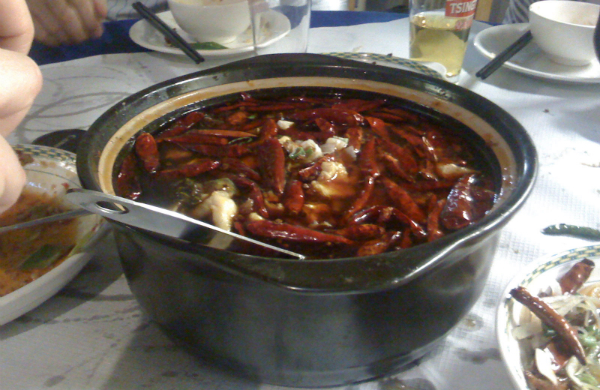 Ba Shan
I was in two minds as to whether I should include Ba Shan or their sister restaurant Bar Shu, the larger, slicker and more expensive operation just over the road. But in the end, despite the higher prices at Bar Shu I still think Ba Shan has the edge in terms of atmosphere and food. With a menu designed by Sichuan food expert Fuchsia Dunlop (whose books are available in the reception) consisting of good value Sichuan/Hunanese dishes, in a cozy room panelled with dark wood, it's a great place to spend the evening. Book ahead to avoid lengthy queues.
Taste Inn (formerly Le Wei Xiang)
At the other end of the comfort scale from Ba Shan, the décor at Taste Inn is best described as functional, and Lee High Road is hardly the most enticing stretch of road in town. But order from the section of the menu entitled "Genuine Chinese Tastes" and you'll be rewarded with some of the most interesting – and good value – Northern Chinese food in London. Be warned though, much like the others on this page, the food is not for the timid – one of the dishes is called "blood curd, pig bowel, ox tripe, ham and veg with dried chilli and Chinese spices". No punches pulled.
Silk Road
Silk Road is not just a highlight in what is fast becoming the food destination district of Camberwell, not just the best Chinese restaurant in South London, but may in fact be one of the best restaurants in the whole capital. Quite simply, everything they do is extraordinarily good, and extraordinarily cheap, so picking any highlights is a thankless task, but you'd be silly to leave without trying the lamb skewers, the pork dumplings, the hand-torn cabbage and the belt-loosening "belt chicken noodles". Arrive early to avoid disappointment, and remember to pick up your jaw off the floor when the bill arrives (think not much more than £10/head for enough food to sink a battleship).
49 Camberwell Church St, London SE5 8TR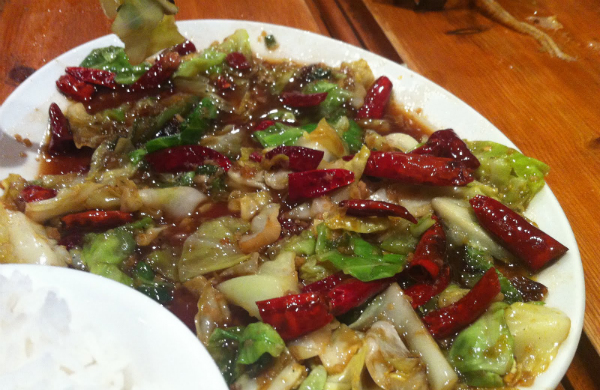 Join the conversation! @GrouponGuideUK What are your favourite Chinese restaurants in London? do you agree with this list? #grouponguide
Related Reads
5 Places in London to Get An Authentic Indian Meal
London's Best Ramen & Udon - Get Your Noodle Around This
Where To Find The Best Thai Food in London


Find a deal for a Chinese restaurant in London.