5 Reasons to Visit Brixton
BY: Natalie De Luca |
13 Mar 2015
Zone 2 Brixton benefits from excellent transport links thanks to the speedy Vitoria Line and the numerous bus routes which serve it. With a Lido and the excellent Brockwell Park on it´s doorstep Brixton is a great place both to live and visit. If you need more convincing let me try with these top 5:
Music
The birthplace of David Bowie and the inspiration behind songs by The Clash and Eddy Grant, Brixton has some seriously good music credentials. To this day it´s a fantastic place to check out live music. The famous Brixton Academy, which was bought for a quid back in 1983 and transformed from derelict building to first class concert venue, is one of London´s finest. The slanted floor is a saviour for any vertically challenged concert goers and the venues status continuously pulls in some of the best acts around, both old and new. For a more intimate setting the Electric Brixton a few hundred metres down the road is a venue on the rise, establishing itself as a successful live music venue following its previous life as ´The Fridge´. The Windmill is another intimate Brixton venue to catch niche bands week round.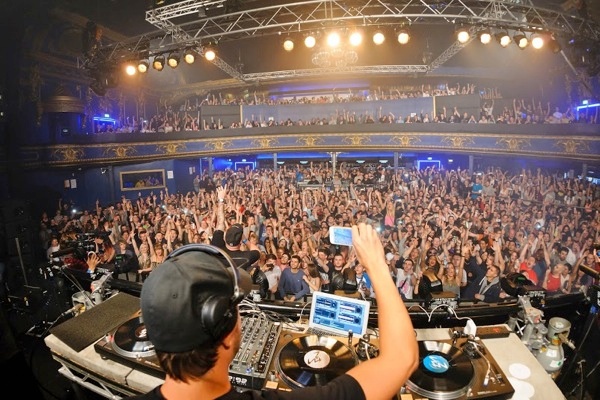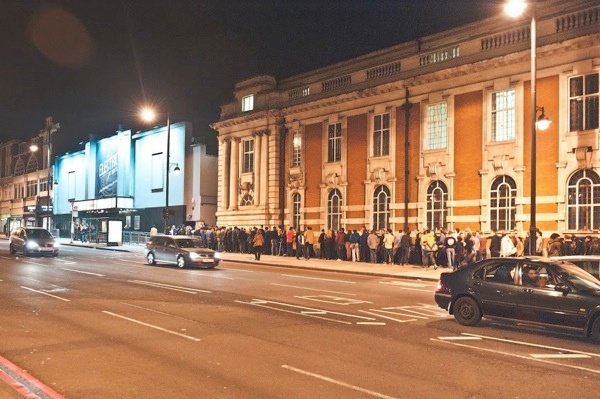 Food
The 2009 Spacemakers Project which transformed the ailing covered market in Brixton into what it is today created something of a foody revolution in Brixton, with people coming from all over London now to eat there.Some of my top recommendations for food within the market are pulled pork from The Joint, Pakistani street food from Elephant and delicious dumplings from Mama Lan. Market Row which sits opposite the Village is also home to some foodie delights, with the ever popular pizzeria Franco Manca amongst others. The village however is not the be all and end all of food in Brixton. For those that can tear themselves away, Fujiyama is an excellent choice for good value Japanese food. Tapas is a popular choice in Brixton and for two of the best try Boqueria on Acre Lane and Gremio de Brixton which has a fantastic setting in a Church Crypt.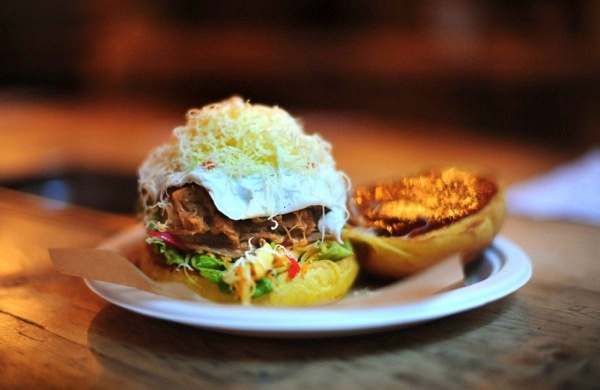 Cocktails
Seven in Market Row was the first place I enjoyed cocktails in Brixton, and at only a fiver a pop and imaginative variations on classics such as the Basil and Ginger Beer Mojito I still keep going back. However I've found that Brixton is somewhat a hub of cocktail bars of late.Seven´s popularity has seen it grow with sister branch Three Eight Four nearby on Coldharbour Lane now open, the quirkiness of seven has continued here, although the dirt cheap prices haven´t so you´ll be paying more for your cocktails. Further along Coldharbour Lane you´ll find Shrub and Shutter which has some seriously inventive cocktails on their list, attention to detail is beautiful here.More cocktail deliciousness can also be found at The Courtesan bar and restaurant, my personal favourite being their namesake which comprises of Morello Cherry, Vodka and Prosecco.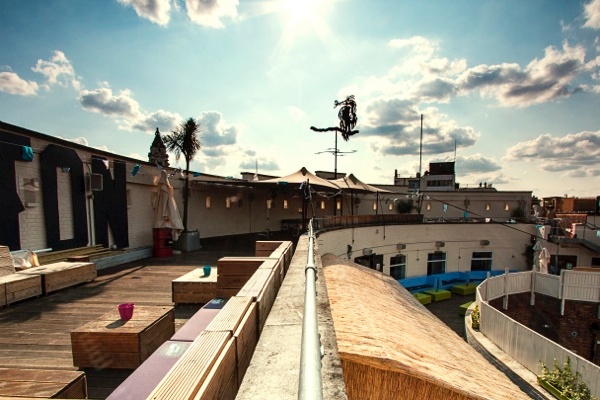 Clubs
If all those cocktails get you in the mood for dancing, then fear not, Brixton is home to a variety of late night options. For those keen to see headline DJ´s Plan B and Electric Brixton are the places to check out, sometimes advance ticket purchase may be required.For Summer fun there´s no better place than the roof top at the Prince of Wales where parties start early and stretch late into the night.
Film
If Cinema is your thing then Brixton is home to a couple of options. The Ritzy Cinema, which is part of the Picturehouse chain, is a fabulous venue with one screen set in an old theatre. There´s a bar for some pre or post film drinks, which you´re also allowed to take into the screen with you. Nearby, a stones throw from Loughborough Junction station is the Whirled Cinema, this unique space is underneath a railway arch and the next door pizza take-out will deliver your film food for you!

BY: Natalie De Luca
Natalie De Luca is a life long Londoner and editor of the South London Blog. Started in 2012 out of a desire to explore new places and share these discoveries for others to enjoy. The South London Blog was awarded the 'Highly Commended' prize at 2014's UK Blog Awards.