GROUPON GUIDE TO MANCHESTER
8 Options for Sunday Lunch In Manchester
BY: Shaun Barnes |
19 Dec 2019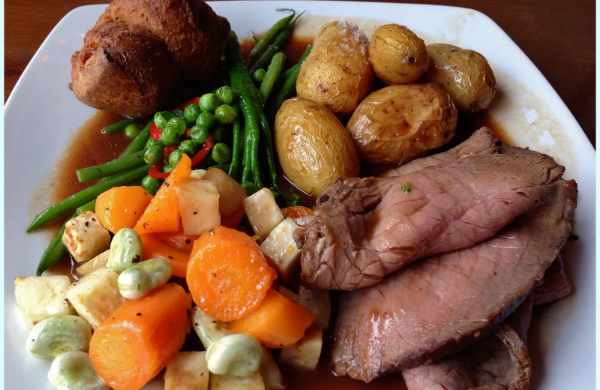 There are few things more British than a Sunday roast. For many, Sunday lunch is all about cooking for family or friends at home, but it's also one of the most popular meals to eat out. After a hard week at work what could be more comforting than a plate full of delicious roast meat, Yorkshire puddings, roast potatoes and gravy? Especially with no washing up afterwards! No wonder every Sunday pubs and restaurants all over the country are full of people enjoying this famous meal.
Traditional
Manchester is no different, there are a wide variety of options available when it comes to choosing where to eat, with many offering special fixed price menus which are usually excellent value. The Parlour, a traditional pub in Chorlton, won an Observer food award in 2012 for 'Best Sunday Lunch' in the country. There's no doubting they do a great roast but it's not the only place to consider.
Free Range & Locally Sourced
There's The Deaf Institute on Oxford Road who claim to serve 'the best Sunday Dinner in the world, ever' - a bold statement perhaps but they do use the best free range and locally sourced ingredients in their impressive roasts which are very reasonably priced at just £10.
Huge Portions
Further up Oxford Road is Gorilla who serve giant roasts until 10pm on Sundays.
Multiple Choice
Bakerie in the Northern Quarter offer 'Sunday Boards' where you choose three items from an inviting list of meat and vegetables, which are served with roast potatoes, Yorkshire pudding and a choice of gravy.
Best Value
The best value Sunday roast is surely at the quirky Whim Wham Café (pictured above) where a generous serving of roast beef or roast chicken thighs with all the trimmings will cost you just £9.50.
Posh
One of my favourite places to eat any meal is at Simon Rogan's Mr Coopers House & Garden in the grand Midland Hotel, they do a particularly good Sunday roast set menu from just £13.
For Vegetarians
Sunday lunch is one meal where vegetarians could be forgiven for feeling a bit neglected, but there are some restaurants trying to look after non-meat eaters. Gorilla offers an intriguing option for vegetarians - sweet potato, apricot and chestnut vegetarian roast with veggie gravy whilst Whim Wham Cafe has fish options and a 'veggie haggis' dish.
Something Different
For something a little different consider Dog Bowl, who offer a choice of half smoked chicken, pulled pork or smoked beef brisket for their Sunday Lunch with the added bonus of being in a bowling alley for onsite entertainment and perhaps to work off some of those calories.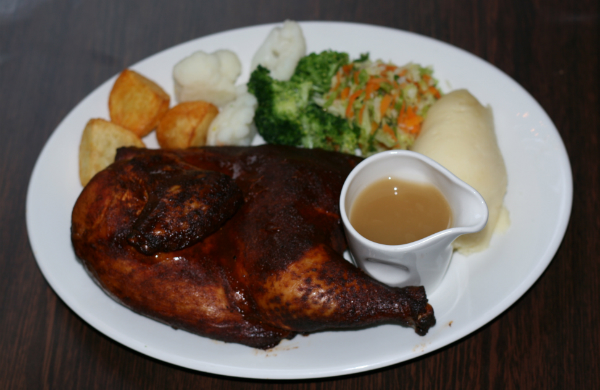 Celebrity
Finally look out for Beef And Pudding, the latest venture from locally famous TV chef Dave Mooney who worked under Raymond Blanc and Marco Pierre White before appearing on various TV shows including a resident chef on Granada Tonight. Beef And Pudding is his first city centre venture and as the name suggests roasts will be a main feature.
With so many options it's difficult to choose where to enjoy Sunday lunch but the great thing is there's one every week!
Join the conversation! Whats you favourite place to get a Sunday roast in Manchester? Do you agree with this list @Groupon_UK #grouponguide #manchester
Related Reads
Around The City in (my Favourite) 8 Cuisines
My Favourite Manchester Coffee Shops
Chasing Stars: Who Will Win Manchester's First Michelin Star For 30 Years?
____
Check out our deals for restaurants in Manchester.
BY: Shaun Barnes
Shaun is a self-confessed food geek. He thinks about food most of the day and may be addicted to dining out. In the couple of years that he's been writing about his experiences he's reviewed over 150 restaurants, the majority of which are in Manchester and the North West area. But his ever growing list of places to visit is just as long.