A Londoner's Guide to Getting Your Mojo Back
BY: Janis Curry |
12 May 2014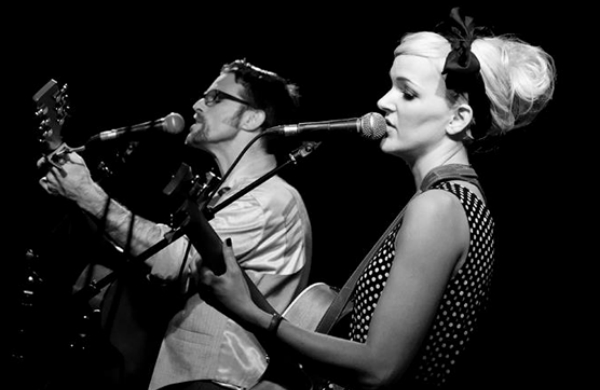 A 'great time' used to mean laughing so hard my sides ached or climbing a mountain just because it was there. I'd spent years embracing life with optimism, self-assuredness and pluck. But, one day... poof! My zing had disappeared. Suddenly, the height of excitement meant watching The West Wing while extolling the virtues of my friend's slanket.
And laughing with friends? No chance. Every time something funny happened, my first thought was to do a million kegels and hope that I didn't wet myself. I needed to get my mojo back, and sharpish.
Thankfully, London is one of the best places in the world to do just that. Without further ado, here are the five steps that worked for me, my guide to feeling on top of the world.
1. Do Some Body Rolls
There is simply no way to do a body roll* without getting a Kiera Knightly style smirk-pout going on and picturing yourself in a Shakira video. That is, until you accidentally catch the eye of a fellow neighbourhood mum in the Zumba class and she gives you the old eyebrow wiggle. You'll spend the rest of the class in fits of giggles and will soon find yourself flouncing around with a newly slinky waist and masses of self-confidence.
2. Get Whipped Into Shape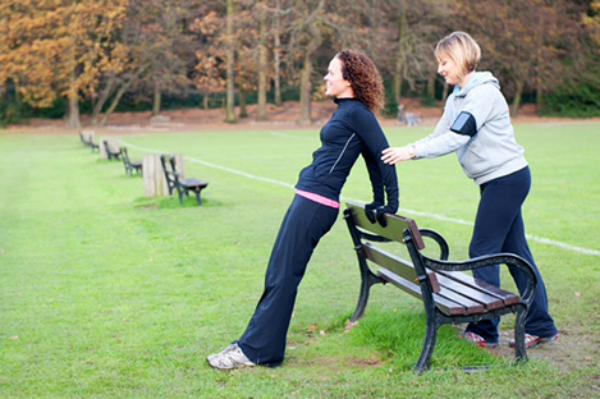 If you can survive one of Howard Pearson's sessions in the city then you can survive anything life throws at you, and that's a great feeling indeed.
Also top of my list for no-nonsense fitness is London's own FitPerfect. Founder Hilary Burbidge is a huge proponent of outdoor fitness and healthy eating and will have you looking and feeling amazing in no time. Their Fit Blast instructor Joe Grant runs a terrifying MMA class in Muswell Hill, during which the men look like they're either going to cry or be sick, but mere weeks later they've got abs of steel and serious swagger.
3. Step Outside
So my mother was right - sometimes all you need is a little fresh air. There have been plenty of studies** showing that green spaces and fresh air are calming and lift your mood.
I like to combine my green time with a girly catch-up, so my friends and I don our hiking books and stride around Queens Wood for a couple of hours before rewarding ourselves with a dark chocolate affogato at Gelato Mio.
4. Tap Your Toes at a Hallelujah Trails Gig
Perhaps it's because it makes me feel like I'm in college again, but a sure-fire way to feel on top of the world is to head out to an Americana gig somewhere like Clerkenwell's The Betsey Trotwood. My favourite live band is The Hallelujah Trails, whose charisma, warmth, and stunning harmonies will leave a mark on you. It's simply impossible to go to one of their gigs and not feel loved up for weeks afterwards.
5. Celebrate in Style
Now you've ditched the slanket and the muffin top, you're feeling confident and happy and like you should celebrate in style. So do it then.
Grab that flouncy Frost French dress you bought but never wore, a pair of magic pants, 'restaurant shoes' and some extra eyelashes and head out the door to one of those swanky London bars you've always wanted to try.
My favourites are Vertigo 42 Champagne Bar in Tower 42 (The NatWest Tower) for a glass of bubbly, and the dark and sumptuous The Crazy Bear in Fitzrovia for a Green Tea Daiquiri.
More Information
* How to do a body roll: http://www.youtube.com/watch?v=KIXEpR-Fpi8
** Studies on the benefits of outdoor exercise: http://www.greenexercise.org/pdf/YOE%20report%20final%20version.pdf
Photo Credit: Hallelujah Trails image by Imelda Michalczyk
How did you get your mojo back? @Groupon_UK #grouponguide
____
Check out our deals for things to do in London.
BY: Janis Curry
Click here to see more articles by Janis...Thanks to her two boisterous rascals, Janis is the expert on glitter glue, stick collecting, rainy days out with kids, and which family movies have the most deliciously despicable baddies. Her website ReallyKidFriendly.com has been nominated for 9 awards, and with good reason – you'll find 10,000 local events and activities every month, honest reviews by real mums and dads, film previews, prize draws and the best handpicked stories from around the web. Janis can normally be spotted in North London trying (and failing) to outsmart her kids. Say hello: @kidfriendly_uk Click here to see more articles by Janis.