GROUPON GUIDE TO MANCHESTER
A Star-Spotters Guide to Manchester Theatre
BY: Ruth Allan |
21 May 2014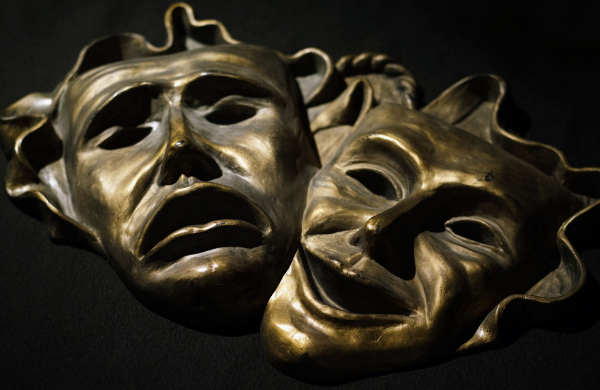 Like Vancouver and LA, Manchester has seen its fair share of famous faces. Chloe Sevigny and Daniel Radcliffe are just two bona fide stars to have filmed in Manchester's streets over the last few years while Benedict Cumberbatch and Mat Horne studied drama at the University of Manchester. As you'd expect, its theatres are a hotbed of talent too, with something for every dramatic persuasion.
When it comes to plays there's everything from queer and just-workshopped stuff at the Kings Arms studio and Contact to big names at the Library Theatre Company, Lowry and Palace Theatre. It's the central Royal Exchange, however, that's an absolute must for any self respecting celeb spotter.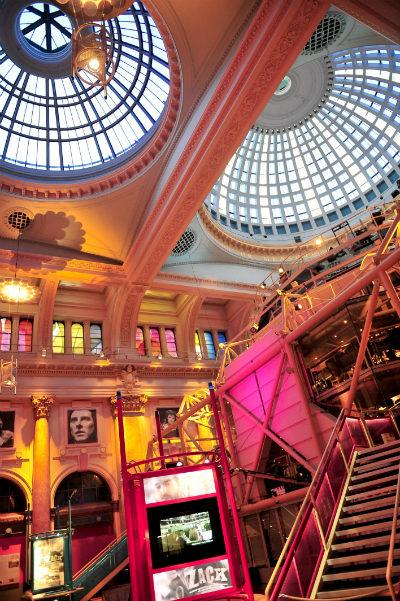 Formerly the city's cotton exchange, this historic building has been radically revisioned as a 'theatre in the round'. It's just one of its many incarnations since 1914. After being damaged in WWII and the IRA bombings of 1996, the theatre has become something of a symbol of the city's continual trademark reinvention.
Maxine Peake and model-turned-actress Lily Cole are recent and recurring stars on stage, with Cole making here RX debut in 2014. She's playing Helen of Troy in a new, Simon Armitage-penned production that draws on the Greek classics for inspiration. Later in the year, look out for Poet Laureate, Carol Ann Duffy in conversation, and a star-studded take on Shakespeare's Much Ado About Nothing.
For big touring shows and international comedy, head to the Lowry or the Palace Theatre. The Lowry is a modern space, purpose built with a range of size theatres that can accommodate everything from Matthew Bourne's contemporary dance shows to the sell-out likes of the National Theatre's War Horse. It's also the place to see comedians with a packed line up most weekends that sees everyone from the Boy with Tape on his Mouth to Richard Herring and Mitch Benn warming Salfordian cockles.
For vintage glamour and atmosphere by the pound, The Palace Theatre dates back to 1891 and offers big musicals and comedy acts amid red plush and gold brocade. Past faces include Gracie Fields, Judy Garland and Laurel and Hardy. This year's highlights, meanwhile, include punk poet and local boy, John Cooper Clarke and the English National Ballet's magical Swan Lake.
There's a new home for the Library Theatre Company when it moves into the new arts centre, Home in 2015. This purpose built, environmentally friendly and multi-purpose arts centre is going to house both the theatre company and the Cornerhouse galleries and art-house cinemas. The result should be a creative centre fit to woo arts fans and stars alike. With a list of previous guests like Cillian Murphy and the 2012 Olympics opening ceremony director, Danny Boyle, the future looks bright.
Finally, if it's rising stars you're after, the Contact is a must. First of all, it's a wild, silver-topped monument of a place with lashings of orange thrown about the foyer and exceptional acoustics – and that's before we get to the artistic programme. 'Queer Contact', a LGBT-focused theatrical festival takes over the building each February, while the rest of the year shimmers with ambition and glitter, showcasing everything from box fresh street dance show to community stuff. Another facet of dramatic Manchester at its best.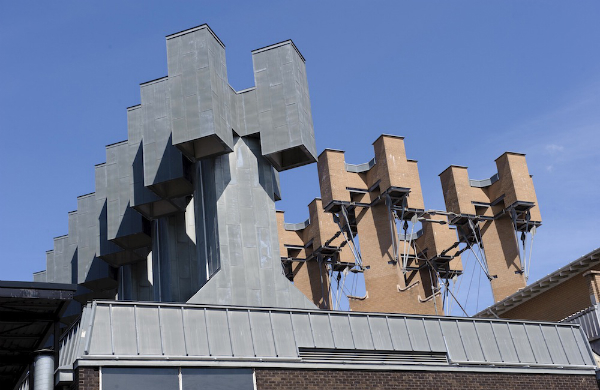 Tweet us your favourite #Manchester theatre spots! @Groupon_UK #grouponguide
Photo of Contact by Joel Chester Fildes via Flickr.
____
Check out our deals for tickets in Manchester.
BY: Ruth Allan
Ruth has been writing about Manchester's cultural scene for the last 10 years, specialising in off-the-beaten track destinations and hidden gems. She's the editor of Manchester's award-winning what's on guide.