GROUPON GUIDE TO MANCHESTER
Afternoon Tea in Manchester: List of the Best Options Around
By Shaun Barnes | 17 Dec 2019 | OUR GUIDE TO MANCHESTER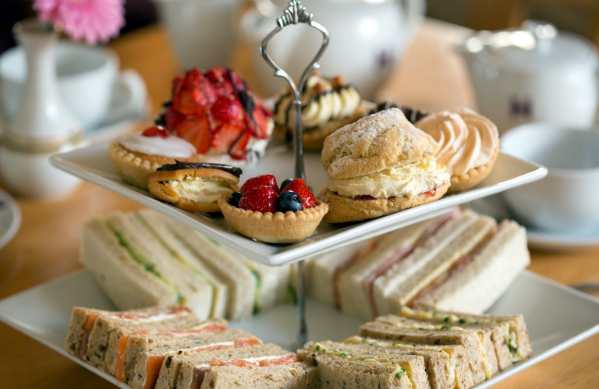 Afternoon tea is a time-honoured tradition in Britain. It's difficult to disagree with legendary nineteenth century writer of The Portrait of a Lady Henry James who once proclaimed "there are few hours in life more agreeable than the hour dedicated to the ceremony known as afternoon tea".
The quintessentially English ritual owes its origins to Anna Maria Russell, the 7th Duchess of Bedford and close friend of Queen Victoria. She's credited with taking a pot of tea and light snack into her boudoir between breakfast and dinner after complaining of 'having that sinking feeling' during the late afternoon. Her habit quickly became a fashionable social event.
Back in Henry James and the Duchesses' day, afternoon tea was strictly for the upper and middle classes though and the tradition almost died out completely due to tea rationing after two World Wars and later the rapid growth of coffee bars.
However, during the last 10 years there has been a huge resurgence across the country and Manchester is no exception. With the elegant mid afternoon meal first being offered by high-end hotels and more recently by several restaurants and the ever-growing number of tearooms.
A classic afternoon tea generally consists of finger sandwiches, often including cucumber, egg mayonnaise with cress, smoked salmon with cream cheese or ham and mustard. Followed by scones with jam and clotted cream, a variety of cakes and pastries and of course, tea.
Classic Afternoon Tea
You can treat yourself to a classic afternoon tea at many places around the city including some of the best hotels such as the Lowry Hotel, Midland Hotel and Cloud 23 in the Deansgate Hilton hotel. With the latter also providing stunning views from its twenty-third floor location.
For an even more luxurious experience, most places also offer an upgrade to 'Champagne Afternoon Tea' where you can sip a glass of bubbles whilst indulging in savoury and sweet treats.
Restaurant Afternoon Tea
You don't need to head to a hotel though; several top restaurants such as Manchester House, Harvey Nichols Second Floor Restaurant, 47 King Street West and Annie's are also serving afternoon tea.
Tea Room Afternoon Tea
The best value can often be found away from the hotels and restaurants in the slightly less glamorous but equally charming tea rooms of Manchester. In the Northern Quarter at Tea 4, RosyLee Tea Rooms and Teacup. Or at The Vienna Coffee House near St Peter's Square where afternoon tea costs just £12.95.
Afternoon Tea (with a twist!)
For something a little more unusual try Afternoon Tea with a twist. Chaophraya's 'Thai Afternoon Tea' offers savoury & sweet Thai bites along with authentic Thai tea. While both Opus One at the Radisson Blu Edwardian and the Victoria and Albert Marriot hotel situated on the banks of the River Irwell offer a 'Gentlemen's Afternoon Tea' containing more masculine dishes such as filled mini Yorkshire puddings, Pork Pies and mini burgers.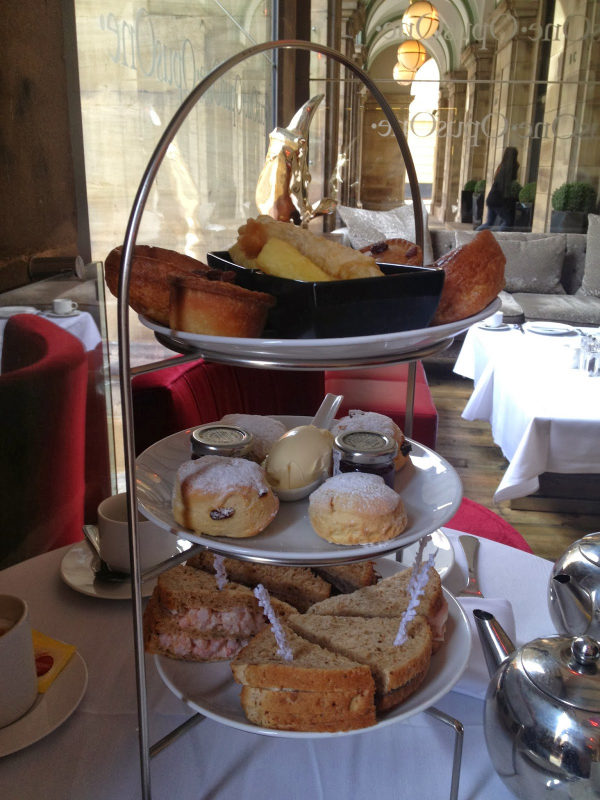 Dog Friendly Places to Eat and Drink in Manchester
Contrary to popular belief, it's not against the law for dogs to be in restaurants and pubs; they're only banned from areas where food is actually prepared.
Manchester Bars – There's One for All of Us
With around 500 to choose from offering everything from craft beer to cocktails and live music to live sport there really is something for everyone.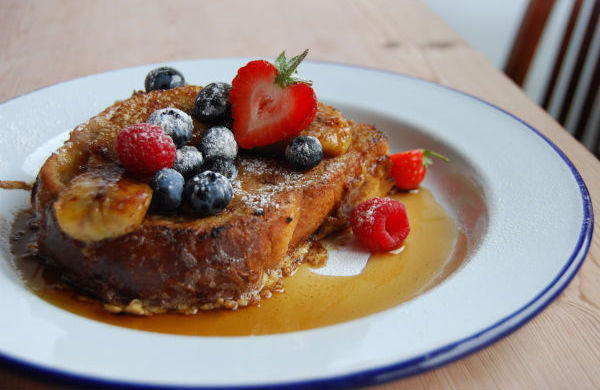 Top Spots for Brunch in Manchester
Nothing beats a lazy brunch in Manchester.
BY: Shaun Barnes
Shaun is a self-confessed food geek. He thinks about food most of the day and may be addicted to dining out. In the couple of years that he's been writing about his experiences he's reviewed over 150 restaurants, the majority of which are in Manchester and the North West area. But his ever growing list of places to visit is just as long.