A Local's Guide to London's Art Trails
BY: Julie Pallot |
15 Jun 2014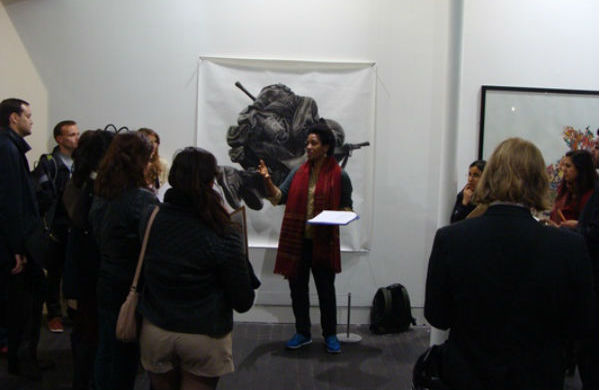 Art trails are a great way to keep up to date with the contemporary art scene, or discover a part of London's artistic history you never knew about. Some of the best trails have been set up by community art projects, bringing together local artists and galleries. Others are created naturally by artistic hubs in London.
South London Art Map
The South London Art Map runs tours around South London's creative hearts which are primarily Peckham, Deptford and Bankside with smaller clusters around Kennington, Bermondsey and Greenwich. With over 100 galleries to choose from they pick a different area each time to use for their 'SLAM late Fridays', a free monthly event. Join their Facebook page to see when the next trail is. The galleries stay open till 8.30 pm and you're given a SLAM passport to collect stamps from each part of the trail.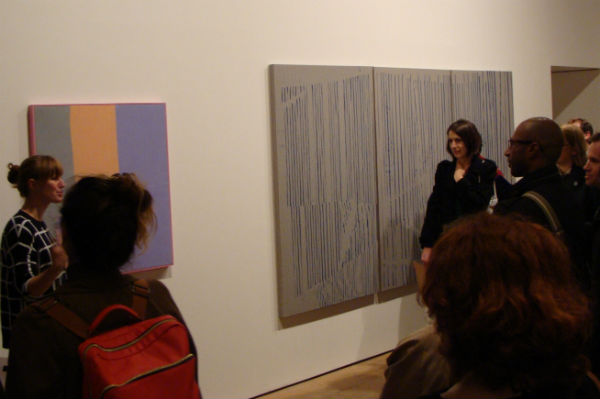 Fitzrovia Trail
A budding place for contemporary galleries - Fitzrovia is perfect for an art trail. Since East London galleries started moving here it's shaken up the more traditional, stuffy vibe and now a late Thursdays preview evening is an established occurrence for art folk. On your tour should be Paradise Row, Fred gallery, TJ Boulting, Josh Lilley, Nettie Horn, Rook & Raven, Rebecca Hossack and Lazarides to name a few. See the Fitzrovia website for a handy map.
East London Trail
East London still has its fair share of contemporary galleries. In a much more linear route than the Frizrovia trail, start at Maureen Payley in Bethnal Green, then head to Herald Street, Kate Macgarry and The Approach. This will lead you to Vyner St - check out the galleries along this famous road then turn west to Vilma Gold, Union Gallery, Arch402, Flowers East and Jaguar Shoes. If you don't mind a detour head east to the galleries on Redchurch Street and then to the Pitfield Gallery with its lovely café. Finally, check out the Signal Gallery and Charlie Smith. You will end up around Old Street. Don't forget to check out the street art on the way.
Sunny Day Trail
On a sunny day, go south of the river and mix the park with some art. Start at the Hua gallery which shows incredible works by Chinese contemporary painters. Then visit the Pump House Gallery in Battersea Park and after find the sculptures by famous artists: Barbara Hepworth, Eric Kennington, Henry Moore and Nicola Hicks. The Gallery on the Corner is also close by. If that makes for thirsty work check out the Doodle Bar, where you can scribble on the walls, eat street food and enjoy art events that are sometimes held at this creative space.
More Art Events in London
Check out local art trails which happen sporadically across the year: the E17 art trail, the Merton Art Trail, Hackney Wicked - a brilliant event not to be missed, the open studios & art trail in Southgate, the Brixton Village Art Trail and the Brockley open studios weekend Kensington.
Images courtesy South London Art Map.
____
Check out our deals for things to do in London.
BY: Julie Pallot
Art Sleuth is a blog about the contemporary art scene in London; comprising tangible reviews of opening nights, recording unusual exhibition spaces and general buzz and goings-on. Art Sleuth loves emerging artists, community art projects, supporting art for a good cause and discovering anything new, different and that is passionate about what it does. The blog covers the major art fairs and anything considered a yard stick for contemporary art right now. It gives readers a heads up on future art events that won't hit the mainstream media.