How to Avoid the World Cup in Glasgow!
BY: Laura, Pearson Smith |
4 Jul 2014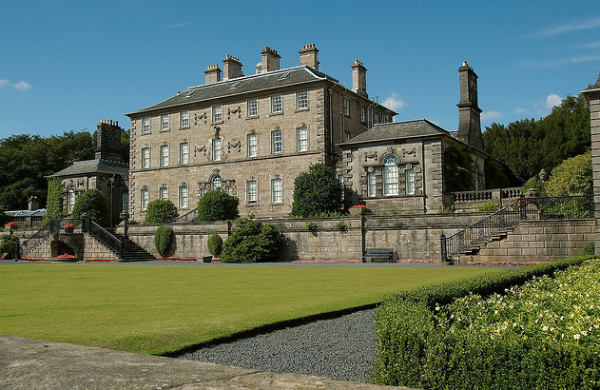 Not to stereotype women here but let's be honest- not many of us know about football. We can tell a football boot from a stiletto, but that's about it! This month, the World Cup has been dominating my television, and I can't stand it. It left me pondering on how to escape, so i've put together a guide on how to avoid the World Cup in Glasgow- in typical girly style of course...
The unique steel architecture of the Riverside Museum on the banks of the River Clyde has been softened by their temporary sandy beach. Outside, during the summer months, the pop-up beach comes complete with deck chairs to soak up the sun- so if you don't have the time to venture to the coast, this is the perfect place to come for some sunbathing and relaxation without a TV in sight. You could even venture into the museum- it has a several fabulous recreations of Glasgow streets from 1895 to 1930, where you really feel like you are stepping back in time.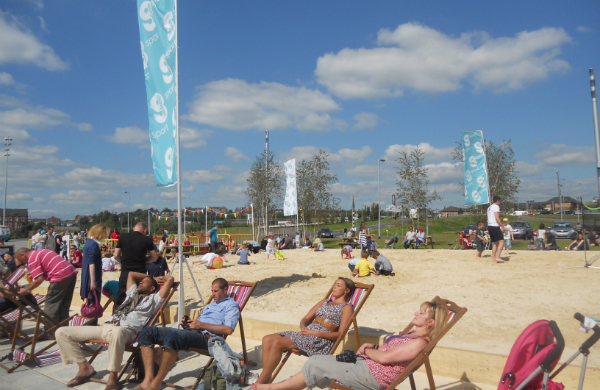 Riverside Museum, 100 Pointhouse Pl, G3 8RS0141 287 2720
Every weekend, Glasgow's dining complex Merchant Square holds the Merchant Square Craft Fair in its large indoor courtyard. With stalls selling everything from jewellery to cupcakes, you can shop 'til you drop then prop yourself up at the bar in Merchant Square's Metropolitan with one of their delicious cocktails. Merchant Square also has many places to eat including a tapas restaurant and an Italian, so why not make a whole girly day of it?
Merchant Square, 71 Albion St, G1 1NY0141 552 3038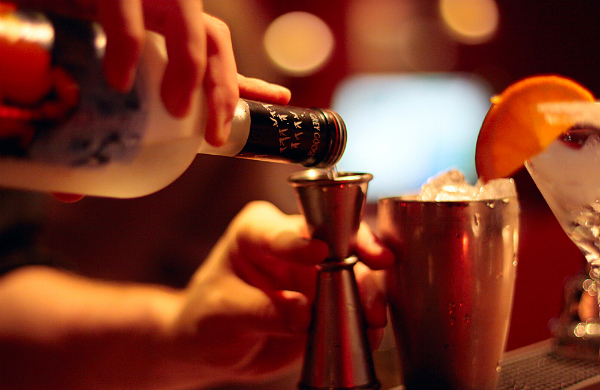 If you fancy a more hands-on distraction (no, not that ladies), Bar Soba in the city centre, just off Buchanan Street, runs cocktail-making masterclasses from just £25 each. Grab your friends and book yourself in. Don't forget to try their amazing pan-asian food too.
Bar Soba, 11 Mitchell Lane, G1 3NU0141 204 2404
Speaking of food, you can also test your culinary skills at The Cookery School. It's situated in the iconic Jacobean Corsetry Building on Virginia St in Glasgow's Merchant City. There are classes (booking is essential) several nights a week in everything from chocolate making to bread making. Choose something yummy as you get to eat what you make.
The Cookery School, 53 Virginia St, G1 1TS0141 552 5239
Finally, why not switch off completely from the hussle and bussle of the world for a few hours with a trip to Pollock Park on the south side of Glasgow. This vast park is full of woodland walks, green picnic spots, plus the famous National Trust of Scotland's Pollock House and Burrell Collection art museum. Pollock House shows both the upstairs and downstairs lives of its residents in the Downton Abbey era, and also has an excellent gift shop and cafe full of home baking. It's nature, culture and enjoyment all rolled into one, and is far more life-enriching than watching ten men (I had to Google that) kick a ball about.
Pollock Park, 2060 Pollockshaws Rd, G53 1AT0141 616 6410
Photo Credit: Pollock House, David Ried, Flickr
Are you a World Cup Widow? Tweet us! @Groupon_UK #grouponguide
Need more ideas? Check out our deals for things to do in Glasgow.